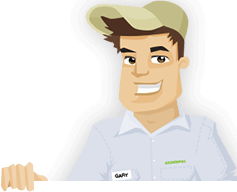 Needing your Lawn Cut?
Get Competitive pricing without the hassle
Book lawn mowing by a pro in Jenkintown
Order lawn mowing now without calling around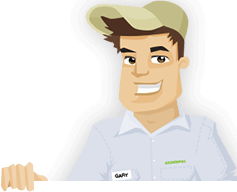 Needing your Lawn Cut?
Get Competitive pricing without the hassle
Book lawn mowing by a pro in Jenkintown
Order lawn mowing now without calling around
Local lawn mowing services in Jenkintown Pennsylvania
compete for your lawn

Here are Best Lawn Care Services in Jenkintown, PA as of Aug, 2019
Here are a few 5 Star Ratings from GreenPal users
Kimberley Moreno
Grass Cutting in Jenkintown PA
No one has been able to care for my yard in Jenkintown quite as well as the people at Prime Property have. It has been next to impossible for me to try and care for my yard on Washington Lane on my own, but the people at Prime Property understand what it needs. They always trim my trees so they will look beautiful and even. They also get my lawn cut to the best height based on the time of year. The team is careful and thorough with all the work that they put in. I would recommend them to anyone in Jenkintown who needs help with mowing their lawns.
Jimmy Cogdell
Lawn Care in Jenkintown PA
My home outside the Tookany Creek used to flood after every rain, but the people at Mike's Lawn Care have fixed the problem. They helped me with aerating my yard and breaking up the heavy soil. They also added new grass seed to help with growing my yard further. The team has been very thorough in ensuring my yard is cared for well. I asked them about their lawn mowing service as well. They gave me plenty of help for trimming the grass around the ends. Everything they do is thorough and planned well every time they arrive.
Wayne King
Lawn Care in Jenkintown PA
The people at Bold Impressions have been doing well with caring for my yard for the past year. They get the lawn cut at my Fairacres home every month. They always take note of how the grass is growing while also trimming everything to the best height based on the time of year. They are precise and cautious, and they always take their time. The people here always resolve all my needs as soon as they find them. They are also some of the most amicable workers that I have come across, which is a massive change from the norm.
Tammy Hughes
Lawn Care in Jenkintown PA
The folks at Hollingers Lawn Care know everything my yard needs when looking its best. Everyone here has been conducive in helping me to restore the look around my yard. The team is especially great at aerating my yard. They worked on my yard on Township Line Road this past spring, and they helped remove all the plugs from my yard. My yard looks better thanks to their seeding efforts, not to mention it is a lot easier for my yard to take in water without possibly flooding. I feel that anyone in Jenkintown who needs helps with their lawn needs could benefit from what Hollingers has to offer.
Not in Jenkintown, PA?
Here are GreenPal's lawn service areas
Lawn Mowing Cost Calculator
Find out the average cost for Lawn Care Services In Jenkintown PA
You might find plenty of listings for lawn care providers in Jenkintown, Pennsylvania, on sites like Craigslist. While such online classified sites might appealing for helping you to find information on such lawn care teams, that doesn't necessarily mean you'll find the best listings on these sites. You might come across some questionable or unusual listings. These include entries from teams that have not been around for so long.
The good news is that we at GreenPal will help you with finding lawn care providers in Jenkintown that you can trust. We will assist you in finding only the most trustworthy companies in Jenkintown. Our effort comes thanks to the strict standards we have for accepting companies on our listings.
We work hard to review each lawn mowing provider in the area to figure out how well they can help you with your yard. We want to see that each team we list here is suitable for your yard and that you'll never come across anything unusual. We work alongside many local business organizations like the Eastern Montgomery County Chamber of Commerce. Our efforts will ensure you will only find the right companies that you can trust.
You can find information on excellent lawn care companies in moments. You can list your address in Jenkintown to find details on the providers closest to you. You can find companies near the southern end of Jenkintown around Township Line Road or north in the Runnymede Avenue area.
You can then look at the descriptions for each company on the GreenPal app. The information includes reviews from other people who have hired these companies long ago. Each description and review set will let you know what you can expect out of many of these providers.
The GreenPal app will also help you with finding points on what it would cost for services. You can hire people directly through the app as well. The information you'll get out of the app will confirm everything you need to know about teams from Walnut Street to Old York Road.
We believe that every homeowner in the Jenkintown community deserves an opportunity to have an outstanding yard. But it can be tough for anyone to try and clean up after their trees, let alone have enough time to care for their yards themselves. Our app will help you with identifying all the top lawn mowing and landscape maintenance companies that you can trust. You can even use our app if you have a commercial property closer to the Foxcroft Square neighborhood. We will let you know about whoever may be available to come to your property to assist you with your unique yard maintenance demands.
Download the GreenPal app today, and get started in finding the right lawn mowing providers in Jenkintown that you can trust. You will discover through the app that it won't take much for you to find suitable and trustworthy companies that you will appreciate when finding someone who can support your yard and care for everything well.
About Jenkintown Pennsylvania
Jenkintown is a city in Pennsylvania, United States.
Jenkintown, Pennsylvania is a city about ten miles north of Philadelphia. The city is in the eastern end of Montgomery County. The city has a population of about 4,500. Jenkintown is south of Abington and north of Melrose Park and is also about 25 miles southwest of Trenton.
The Pavilion shopping center is on the southern end of the city. The complex is home to a couple of retail stores and restaurants.
The Jenkintown School District operates the public schools in the city. Jenkintown High School is the largest school in the district. There are also a couple of private schools in the city, including the all-girls Saint Basil Academy. The Abington Friends School also operates in Jenkintown as a Quaker school. The school has been operating in the same location since 1697, thus making it the second-oldest primary school in the country to be run by the same management group at the same site.
Jenkintown, PA was incorporated in 1874 as part of Montgomery County. The area was settled in 1697 by Welsh settler Stephen Jenkins. The community operates mainly as a residential area.
Jenkintown connects to Philadelphia through Old York Road or Pennsylvania Route 611. The Jenkintown-Wyncote SEPTA station is on the western end of the city. The regional rail station connects to the Warminster, West Trenton, and Lansdale/Doylestown Lines and is the busiest in the SEPTA system outside of the Philadelphia city limits.
Jenkintown is home to a couple of buildings listed on the National Register of Historic Places. Among these include a former Strawbridge and Clothier Store location and the Jenkins' Town Lyceum Building.
Tacony Creek and Tookany Creek are both on the western part of the city. Ralph Morgan Park is also on the western end of the city and is situated near the SEPTA station.
Tired of unreliable lawn services?
So are we... See how it works
Recent lawns mowed in Jenkintown, PA
by GreenPal's community of lawn care pros
Save Time, Save Money,
Book a great local lawn service now with GreenPal.