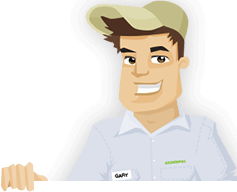 Needing your Lawn Cut?
Get Competitive pricing without the hassle
Book lawn mowing by a pro in Media
Order lawn mowing now without calling around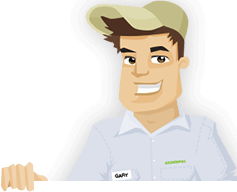 Needing your Lawn Cut?
Get Competitive pricing without the hassle
Book lawn mowing by a pro in Media
Order lawn mowing now without calling around
Local lawn mowing services in Media Pennsylvania
compete for your lawn

Here are Best Lawn Care Services in Media, PA as of Oct, 2019
Here are a few 5 Star Ratings from GreenPal users
Pamela Smith
Lawn Mowing in Media PA
I had some problems with my yard in Valley Road recently. The yard had been growing loads of dandelions, and I was curious as to what they deal with. The people at Yardscape let me know why my yard wasn't growing, and they were very thorough in giving me a unique solution for my yard care needs. The team was positive in helping and ensured me the dandelions would be cleaned out without killing my grass. I was surprised to find out from them that pulling out the dandelions would only hurt my yard further, so their effort was much appreciated.
Mary Jackson
Lawn Service in Media PA
The hard work that the people at BA Landscaping put in for my yard on Orange Street was impeccable. I love that the team at BA was so thorough in checking on the quality of my yard and in seeing that everything would grow well. My favorite part of what BA does is that they can help me with removing ice from my landscape during the winter. I used to have problems when my landscape was being iced over, but the issues have gone away ever since I first contacted BA for help with handling my surface.
Shyla Andrade
Grass Cutting in Media PA
The best part of having SmallYardsRUs come to my home in Penn Valley is that they know that my yard is different from everyone else's. The team here always reviews the quality of my yard to figure out what the surface requires. They know how long my grass needs to be, and they always check on how well the water is draining around my yard. Their preventative services have saved me so much trouble over the years. I would recommend the services of SmallYardsRUs to anyone in Media who is frustrated with yard care providers who assume that every yard is the same.
Elizabeth Muniz
Grass Cutting in Media PA
The people at Mikes Lawn Care recognize what my yard requires every time. The people here do well with reaching my home in the Glen Providence Park area and with cleaning off the leaves and tree branches from my yard before they start. After that, they will adjust the mower to the proper height and ensure the mower is clean and aligned. They will then mow my lawn after they confirm everything is working. They know that it takes a bit of extra time to take care of mowing the grass the right way, but they are more than happy to put in the extra effort to help.
Not in Media, PA?
Here are GreenPal's lawn service areas
Lawn Mowing Cost Calculator
Find out the average cost for Lawn Care Services In Media PA
Media PA likes to promote itself as everyone's hometown. That's because Media is a beautiful town that has a real small-town style while also being connected to the future. But for every place in Media from Glen Providence Park to Cherry Street Park, there exists a need to figure out how well the grass at a yard is to be cared for. The yards around Media are a part of what makes Media such a special place to live and work in.
The great news is that many lawn care providers in Media PA are available to help with everything from lawn mowing to weed removal. You can use the GreenPal app to find details on all the great teams who are available to assist you with the unique yard care needs you have.
GreenPal is a helpful app that lets you find details on yard maintenance teams around Media PA that can help you with all the individual tasks you might need assistance with. You can download the GreenPal app and use it to find lawn care providers that serve homes of all sorts. You can use the app if you've got a house on New Middleton with lots of trees all around. People in Toft Woods where the yards are larger can also benefit from what the app offers.
You can even use the GreenPal app if you have a commercial property on Baltimore Avenue. The teams listed through GreenPal provide services for homes and businesses alike, including groups that work on landscape maintenance services like removing weeds and trimming bushes to make them all even.
The teams featured on the GreenPal app include many significant entities that are open for all the unique needs you have. These include teams that are supported by the Delaware County Chamber of Commerce among other major groups.
You will appreciate how GreenPal offers details on all the teams that you can hire. Each unit has a thorough description in its profile, letting you know about what it has to offer. You will also get reviews from real people who have hired these lawn care providers through GreenPal.
The best part of what GreenPal offers is that the app will ensure the most accurate and detailed results for your yard care search. You can even use the app to find details on the approximate cost for services where you are. You'll know firsthand what you can expect to spend on services when you download the app and use it to your advantage. You have the option to directly talk with groups on the app to learn more about what you can expect out of services as well.
You will never have to worry about where you are going with your yard care work when you hire someone listed on the GreenPal app. Download GreenPal today, and start looking for helpful teams that will assist you with the many unique things you might need help with when it comes to the quality of your yard.
About Media Pennsylvania
Media is a city in Pennsylvania, United States.
Media Pennsylvania is a borough in the central part of Delaware County. Media is a western suburb of Philadelphia. The town is about twenty miles to the west of Philadelphia.
The SEPTA Route 101 light rail train runs directly through Media. The route goes through State Street and eventually reaches the Millbourne area of western Philadelphia.
Media PA promotes itself as the country's first fair trade town. The fair trade efforts supported by businesses and entities in Media focus on supporting direct relationships with suppliers and marketers. The work goes alongside high-level social and environmental standards.
The Rose Tree Media School District operates the public schools in Media. Students in Media are served by the Penncrest High School in Middletown Township. The Media-Upper Providence Friends School is the only private school located within Media. The Pennsylvania Institute of Technology, a two-year junior college, is in also in Media.
Media PA was formed in 1681 off of land that was once owned by William Penn. Thomas Minshall, a Quaker settler, bought much of the land and established the area mainly as a haven for other Quakers. The John Tyler Arboretum was established in the area in the nineteenth century. The area grew in the early twentieth century thanks to the introduction of electrified rail service.
Media PA is accessible off of the Eastern Baltimore Pike. Media is directly north of Rose Valley and is also to the west of Springfield. The city is also about eleven miles from the Philadelphia International Airport, one of the world's busiest and largest airports, to the southeast.
Media has a population of about 5,000. The population of Media has remained steady since the 1930s.
Many of the houses around Media are ones that date back to before the twentieth century. The Minshall House on Route 252 is one of the oldest buildings in the state, dating back to around 1750. The Cooper House and Dr. Samuel D. Risley House were built in the 1870s and are still standing in the area. The Media Theatre, an old performance house and film theater, has been serving people in the Media area since 1927.
Tired of unreliable lawn services?
So are we... See how it works
Recent lawns mowed in Media, PA
by GreenPal's community of lawn care pros
Save Time, Save Money,
Book a great local lawn service now with GreenPal.