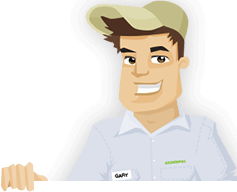 Needing your Lawn Cut?
Get Competitive pricing without the hassle
Book lawn mowing by a pro in North Olmsted
Order lawn mowing now without calling around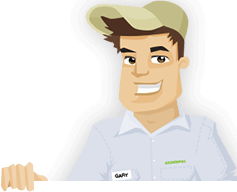 Needing your Lawn Cut?
Get Competitive pricing without the hassle
Book lawn mowing by a pro in North Olmsted
Order lawn mowing now without calling around
Local lawn mowing services in North Olmsted Ohio
compete for your lawn

Here are Best Lawn Care Services in North Olmsted, OH as of Sep, 2019
Here are a few 5 Star Ratings from GreenPal users
Megan Thompson
Grass Cutting in North Olmsted OH
We just moved into our home at Oakwood Estates, first people to live in them too, but we were nervous about our lawn getting damaged if we mowed it too early. Made a few calls from the local landscapers in North Olmsted on GreenPal, each of them told me a little more information. I'm so glad they were so friendly with me, normally I would just get hung up on if they found out I was just in it for some info. We went with Sam for the first few times, and so far he has been doing great. I can't wait to actually start using it for all the yard jobs I don't want to do.
Kelly Boultinghouse
Lawn Service in North Olmsted OH
GreenPal is pretty clever about their marketing. They got me with the app and the free service, you can't get much better than that. The locating software needs a little bit of work though, I live close by the Jamestown Village Apartments and the website pointed me as living there, so the estimate was way over the top than I expected. I talked to the lawn care service in North Olmsted that reached out, and he changed his price right away. So I'm happy with it for now, I just hope nothing crazy goes wrong with the company. As far as contracting local lawn mowing goes, I think this is as good as it gets.
Jason Green
Lawn Cut in North Olmsted OH
Well, it's such a shame GreenPal can't make every appointment perfect, but at least I can do it myself with the reviews. Yelp works too, but I feel like it gets lost in the general population. It's more specified here with people who are already thinking about contracting a cheap lawn mower in North Olmsted, not just browsing around. That's how I decided on Leo Lawn Care, I was going to go with another guy, the only one for a few hours that responded to my scheduling. Then I read the reviews and was way more impressed with the work done on Hilliard Lakes Golf Course. I'm proud to say I have the same fella, he does a clean job every time he comes.
Miguel Pasos
Yard Cutting in North Olmsted OH
The nicest guys come out to my lawn! I've been trying out pretty much every lawn maintenance in North Olmsted just because I can, and they have yet to fail me. They all seem so happy to be doing their job, that is nothing like I have experienced before. I got together with Born's Landscaping and asked him if he could take care of my mom's house in Kamm's Corner, and he was surprisingly willing. I paid him more for the trip out there and all that, but my mom was so happy with him that we kept him around for a few more months. Totally worth signing up!
Not in North Olmsted, OH?
Here are GreenPal's lawn service areas
Lawn Mowing Cost Calculator
Find out the average cost for Lawn Care Services In North Olmsted OH
Your time is valuable, so don't spend it tracking down elusive lawn care services near you. You could look through the phone book, browse online and push through the ads, or you could sign up for GreenPal for free and have it all done for you.
If you are in the market to contract local lawn mowing services in North Olmsted, GreenPal is for you. We have dedicated our time to track down every local lawn mower and lawn maintenance in as many suburbs as possible, all for you to find cheap lawn mowing in a few seconds!
If we are being completely honest with you, that is just about as long as it takes, a few seconds. From start to finish, signing up for GreenPal and getting free quotes on local lawn mowing will be the fastest thing you do all day. What used to take a few days to find the best options for landscape maintenance now can be done in between checking Facebook and Instagram.
How were we able to find all these great landscaping companies in North Olmsted? How did we manage to get so local that suburbs of Cleveland like Olmsted Falls and Westlake have their own results?
Because these very same lawn mowing services and yard maintenace in North Olmsted are just as desperate to find you as you are them. It is the perfect meeting between supply and demand. You need someone to cut your grass, they need people to provide their services. Introducing GreenPal, the internet's premiere platform for doing just that.
We have taken the guesswork out of the whole process, so by the time you sign up, the most you will have to do is choose the day. But what about security? Safety? Can't anyone hop on GreenPal and call themselves the best lawn mower in North Olmsted?
Not in the slightest. We do our best to sift through the cheap lawn care services and the people who own yard tools. Our application process is rigorous, it cannot be beat. And, if a scammer happens to slip through, he will be quickly found out by our review system. See how secure GreenPal can be? And for a whopping total of zero dollars, you too can contract the best yard maintenance in North Olmsted right from your computer!
About North Olmsted Ohio
North Olmsted is a city in Ohio, United States.
One of the prominent cities in Cuyahoga County in Ohio is North Olmsted. With a population of just over thirty thousand people, North Olmsted is one of the many suburbs that is recognizable only by the name, not the change of landscape in Cuyahoga County. It is the eighth most populous city in the county. As far back as the discovery of the North American Continent (discovery meaning that Europeans set foot on an already established civilization by Native Americans) North Olmsted had a say in the way the United States was shaped. When the French came over and dubbed the land New France, the area began changing hands between the British, French, and Spanish. In the late eighteenth century, it became the Connecticut Western Reserve in the Northwest Territory. By that time, it was bought off by the Connecticut Land Company in 1795. A few years later this vast prize of land was split into North Olmsted, Olmsted Falls, and Olmsted Township. It was bought for just thirty thousand dollars by Aaron Olmsted, a wealthy sea captain ready to make his name in business. A few years after that Olmsted was lucky enough to have a few radical pioneers to start settling the area, and in 1815 David Johnson Stearns of Vermont, followed by a few other close friends, hacked at the land to establish their culture in the wilderness.
Today, North Olmsted is a vast land of fast food restaurants, boutiques, and highway systems that has divided the land into the artificial and the natural. In a lot of ways, the citizens of North Olmsted view billboards, dinner plates, and cheap gas as the natural order of the world.
The earliest records of the area show that North Olmsted was once called Kingston. It then became Lenox a few years later after a group of people organized a township to have more order. In 1826, the same Aaron Olmsted that bought the land a few years back had a son named Hyde Olmsted who donated books for the library's collection in Connecticut. He did so on the agreement that Lenox changed its name to Olmsted to honor his father. The books he since donated once the paperwork was signed came to be known as the Ox Cart Library.
Tired of unreliable lawn services?
So are we... See how it works
Recent lawns mowed in North Olmsted, OH
by GreenPal's community of lawn care pros
Save Time, Save Money,
Book a great local lawn service now with GreenPal.