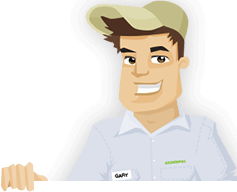 Needing your Lawn Cut?
Get Competitive pricing without the hassle
Book lawn mowing by a pro in Aston
Order lawn mowing now without calling around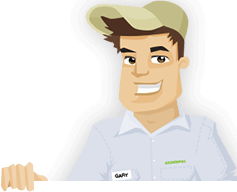 Needing your Lawn Cut?
Get Competitive pricing without the hassle
Book lawn mowing by a pro in Aston
Order lawn mowing now without calling around
Local lawn mowing services in Aston Pennsylvania
compete for your lawn

Here are Best Lawn Care Services in Aston, PA as of Sep, 2019
Here are a few 5 Star Ratings from GreenPal users
Margaret Key
Lawn Mow in Aston PA
The best part of what Prime Property Maintenance did for my yard in Aston was to help me with removing old weeds and with removing the compacted soil that had plugged up much of my lawn. The team was very positive in helping me to identify what needed to happen for caring for the work at hand. The fact that they came to my home off of Anderson Avenue is a huge plus, what with so many other teams claiming that they couldn't find my property. But the fellows at Prime were more than happy to help me with my yard.
Robert Doss
Grass Cutting in Aston PA
The team at Imperial Minds knew what I needed for my yard after they checked the entire surface. They gave me a few recommendations for how my yard should be cut and what they can do for trimming my bushes. They were very educated and understood what had to work. The people there did not pressure me into trying to get into anything I didn't necessarily want either. It was great to have someone come to my home in Aston Valley to help me get the lawn cut the right way instead of having me mess it all up on my own.
Raymond Michaels
Lawn Care in Aston PA
I do plenty of work at the Aston Valley Baseball League field on weekends, so I hire Serious to come to my home while I am out taking care of the teams there during that time. While I am working with the kids, the people at Serious focus on cleaning up my yard and with handling all the lawn mowing needs I have. They do well with changing the mowing height based on conditions and the time of year that they are out there. The thorough work they offer is very convenient for me, and I especially like how they clean up when they are done.
Richard Gallardo
Lawn Mow in Aston PA
The people at Bold Impressions know what it takes to make a yard look great. My yard on Bridgewater Road had lots of dead spots here and there, and I didn't know what the deal was. But as the people at Bold Impressions found, my yard had a few ant hills all around. They identified the ant hills and cleaned them out while adding new seed to the places the hills used to be. My grass looks green all the way through. Not only that, but my lawn is also growing well and isn't producing lots of weeds all around.
Not in Aston, PA?
Here are GreenPal's lawn service areas
Lawn Mowing Cost Calculator
Find out the average cost for Lawn Care Services In Aston PA
You have many things to consider when getting your yard in Aston, Pennsylvania to look its best. Specifically, there are numerous lawn care providers in and around Aston that are available to help you out. With the Philadelphia area being one of the largest in the country, it is no surprise that there are as many lawn care providers to choose from as there is. Fortunately, you don't have to spend all day looking for such lawn mowing providers in Aston PA, nor do you have to worry about running into any questionable teams that might be dangerous to your yard.
You can reach us at GreenPal to help you with finding teams of value. We have produced a great app that will help you find groups from Chester Plaza to Aston Valley.
You can look for information on quality teams that can serve you based on where you are. You might be on Bridgewater Road, and you need help with finding someone who can come to the area and help you with your mowing needs. You can list the address there, and you will get results surrounding the many teams that are available to come to your property. You can even find organizations that can get a little further out to the Conchester Highway.
After that, you can get information on each team that is on the app. The details on the app include points surrounding the people who are available to help you out. These include points on what services each team has to offer and what values these groups have. The best part of these teams is that they are all entities supported by local groups such as the Delaware County Chamber of Commerce. You will see that you can find great clubs that will serve the needs you have for your yard.
You can leave reviews on any teams you have hired through the app. You can also use the app to switch between providers if necessary. The comprehensive approach that goes into the app ensures that you'll have the control you need for getting things done for your yard maintenance plans. The most crucial part is that you'll never be confused over what you would find, as every entry is listed with care and includes all the details you could ever ask for.
We don't think you should have to work on your yard care efforts on your own. Our app ensures you'll get the help you demand. More importantly, you will find the right yard care team the first time around. You will never have to question anything you want to do with your work even if it becomes difficult to manage.
You will never have to fear running into anything unusual when you use the GreenPal app to hire an excellent yard maintenance team that you can trust. Download our app for free today, and get started in finding the right grass cutting and landscape maintenance teams that you can hire for your property.
About Aston Pennsylvania
Aston is a city in Pennsylvania, United States.
Aston Pennsylvania is a township in the central part of Delaware County. The community has a population of about 16,000, a total that has been consistent for nearly fifty years.
The IceWorks Skating Complex is a large ice skating and hockey complex in Aston. The center has four ice surfaces and a professional coaching staff for ice hockey and figure skating. The Philadelphia Little Flyers, a junior ice hockey team, plays games at the complex.
Many of the commercial activities in Aston PA take place on Concord Road and Pennell Road. Much of the rest of the town consists of residential spaces. There are various small business sites around Aston with Endless Pools, a company that makes electric swimming machines, being among the groups that are out of the area.
The Penn-Delco School District runs schools in the area. The Sun Valley High School campus is on the southern end of the town. The district also includes a middle school and four elementary schools.
Aston PA was settled in 1682 and was named by constable Edward Carter after the town in England that he grew up in. The town was home to the Seven Stars Inn, an inn that housed British soldiers after the Battle of the Brandywine in 1777. Aston became a township in 1906 and had its current boundaries established in 1945.
Aston is directly west of I-95 and is north of the Conchester Highway or US Route 322. The highway brings people across the Delaware River to Logan Township, New Jersey. The Chester Creek is to the north of the town. Aston is 23 miles southwest of downtown Philadelphia and 12 miles southwest of the Philadelphia International Airport. The town is also 12 miles north of Wilmington, Delaware.
Neumann University is in the northern end of Aston. The school is a private Roman Catholic university sponsored by the Sisters of St. Francis of Philadelphia.
Tired of unreliable lawn services?
So are we... See how it works
Recent lawns mowed in Aston, PA
by GreenPal's community of lawn care pros
Save Time, Save Money,
Book a great local lawn service now with GreenPal.