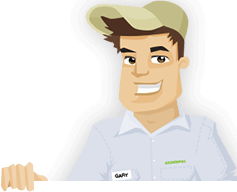 Needing your Lawn Cut?
Get Competitive pricing without the hassle
Book lawn mowing by a pro in Concordville
Order lawn mowing now without calling around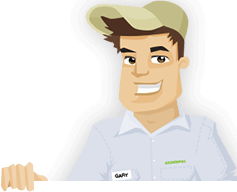 Needing your Lawn Cut?
Get Competitive pricing without the hassle
Book lawn mowing by a pro in Concordville
Order lawn mowing now without calling around
Local lawn mowing services in Concordville Pennsylvania
compete for your lawn

Here are Best Lawn Care Services in Concordville, PA as of Oct, 2019
Here are a few 5 Star Ratings from GreenPal users
Mamie Fitzpatrick
Lawn Care Service in Concordville PA
The people at Superior were kind enough to help me with removing the weeds from my yard off of Spring Valley Road. I had been dealing with lots of chickweeds all over the place, so the work that they provided for me was beneficial. I especially love how the team reviewed the quality of my grass and checked on how well it was draining. I discovered that by getting a new French drain added, it would be easier for my yard to stay hydrated. My yard hasn't dealt with any annoying flood piles since then thanks to the work they offer.
David Brooks
Lawn Service in Concordville PA
The significant part of what Klean Em offers is that the team knows what they are doing with every yard they care for. I asked the people at Klean Em to come to my home in the Arborlea neighborhood recently, and they did well with mowing my lawn and with trimming the bushes outside my house. But unlike the other lawn care providers I've hired, the people at Klean Em cleaned up the grass clippings after they were done. Even better, the grass didn't become discolored or worn, as they cut everything to the best possible height that I needed.
Angela Williamson
Yard Mowing in Concordville PA
I never thought that I would be able to get someone to help me with my lawn on Ridge Road until I contacted Mike's Lawn Care for help. People who have tried mowing my lawn in the past have struggled to trim everything evenly. But the Mike and the rest of his team checked on the slope around my yard and cut along with the slope. They made sure the right mowing pattern was used for trimming everything, and that the yard was cut to a uniform height. My yard looks better, and I'm not getting lots of weeds popping up as I have had in the past.
Arthur Timmer
Lawn Service in Concordville PA
I used to have very little luck in finding lawn care providers who could come to my home on Old Barn Drive, but Jhonny's Landscape was different. They were able to reach my home and providing me with a full lawn mowing service. They were kind and careful with all the work that they were putting in. The team was comprehensive and thorough in everything they were doing as well. I am glad that they put in more effort for my home than what I expected them to work on, as they were comprehensive and careful in everything they were doing.
Not in Concordville, PA?
Here are GreenPal's lawn service areas
Lawn Mowing Cost Calculator
Find out the average cost for Lawn Care Services In Concordville PA
Concordville PA is a city in the Philadelphia area with many attractive places. But it is often difficult for people in Concordville to have the time to take care of their yards. But our team at GreenPal is here to help you with finding lawn mowing providers that you can trust with your yard. We have a thorough approach to helping you find useful teams that will help you make the most out of your experiences with finding lawn care professionals in the area.
We at GreenPal have designed our app to help people in Concordville PA and other cities with finding lawn care providers they can trust. But unlike many other classified ad apps, our program concentrates on finding trustworthy teams who understand what your yard may require.
The GreenPal app includes details on quality yard maintenance teams who are supported by the Greater West Chester Chamber of Commerce among other groups. The West Chester chamber is the nearest group that serves the Concordville area. You will see that this entity and various other professional working groups proudly support business efforts around all corners of Concordville.
You will see that all the teams highlighted on the GreenPal app are available to help you with all your yard care needs regardless of where in the area you are. GreenPal offers support for homeowners in outside regions like Dilworthtown and Garnet Valley. You can also find teams that can work near the Baltimore Pike and other busy places in the area.
Our app is designed for commercial property owners too. We know that people who have commercial properties at places like Town Centre Crossing or Glen Mills have specific needs surrounding how their yards are to be maintained. Fortunately, you can contact us at GreenPal to help you find a lawn mowing team that will reach your space and provide you the services you need when you require them the most.
Each entry you will come across on the GreenPal app includes details on what a lawn mowing provider has to offer. Every provider on the app has given us a full description of the services they provide and how they can help people in many ways. You can also read reviews written by prior customers of these companies to learn more about what they have experienced with these entities. We feel that an educated customer is the right customer, and our app will help you learn all about the many teams that you can hire for work where you are.
Download our app today, and start looking for lawn maintenance teams that you can trust. We at GreenPal want to assist you in finding the lawn care providers that will help you make the most out of your yard in Concordville, PA. You will not have to worry about whatever might come about the next time you need to find someone who will come to your home and take care of all the distinct yard care needs you might have.
About Concordville Pennsylvania
Concordville is a city in Pennsylvania, United States.
Concordville PA is an unincorporated community located in the Concord Township part of Delaware County. The area has a population of about 17,000 and has grown in size with new developments since the start of the twenty-first century.
The Garnet Valley School District operates schools in Concordville. The Garnet Valley High School in Glen Mills is the largest school in the district.
The Shoppes at Brinton Lake is a popular site for shopping in the area. The center is home to numerous retailers and dining spaces. The areas north of the Baltimore Pike are predominantly commercial with the Oasis Family Fun Center and the local post office being among the most notable places in the area. Various residential neighborhoods are south of the road in the Painters Crossing area.
The George W. Hill Correctional Facility is also partially located in Concordville. The jail is privately operated by Delaware County.
Concordville PA was formed in the late seventeenth century. A series of Quakers purchased land for the area from William Penn. A few Quaker meetinghouses were established in the area not long after that. The Ivy Mills paper mill was built in the area in the early eighteenth century as a site that would produce currency for the Continental Congress. The construction of the Wilmington and Baltimore Pike roads helped allow the region to grow further.
Concordville is about 25 miles to the west of Philadelphia. Glen Mills is direct to the northeast, while Chadds Ford is to the west.
Concordville is situated on the Baltimore Pike or US Route 1. The Conchester Highway or US Route 322 brings people from Concordville to the Philadelphia International Airport. The Wilmington Pike or US Route 202 is also in the area. These major routes are home to many of the most popular commercial sites in the area.
Tired of unreliable lawn services?
So are we... See how it works
Recent lawns mowed in Concordville, PA
by GreenPal's community of lawn care pros
Save Time, Save Money,
Book a great local lawn service now with GreenPal.