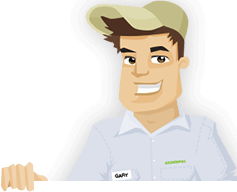 Needing your Lawn Cut?
Get Competitive pricing without the hassle
Book lawn mowing by a pro in Fairfield
Order lawn mowing now without calling around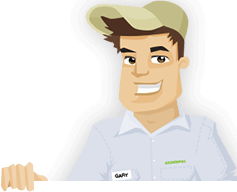 Needing your Lawn Cut?
Get Competitive pricing without the hassle
Book lawn mowing by a pro in Fairfield
Order lawn mowing now without calling around
Local lawn mowing services in Fairfield California
compete for your lawn

Here are Best Lawn Care Services in Fairfield, CA as of Sep, 2019
Here are a few 5 Star Ratings from GreenPal users
Nathan Weatherly
Lawn Mow in Fairfield CA
I reached out to Rucker Lawn Care about a month ago to help us with our house. We were getting ready to sell and needed the pictures done, but it had been a while since we did anything to our yard. We took the pictures, and it was kind of embarrassing, there wasn't one local lawn maintenance in Fairfield, Ca that wanted to take the job. They said it was going to be too time consuming and that it would take a good while to fix. But Ruthers reached out with quote that was cheap compared to what the other guys were offering, so we struck up a deal. It did take a lot longer than expected, but by the end of it we were more than happy with it. It just worked out that they lived right by us at Allan Witt Park so they were always coming by for a checkup.
Jorge Ramos
Grass Cutting in Fairfield CA
Our experience with GreenPal has been outstanding. From the first appointment made with Roberto to our tree trimming, we've been completely happy with it. It's not too hard to find cheap lawn mowing in Fairfield, Ca near me, but it takes a good time finding a few quotes. That's really the only reason why we use GreenPal. At least i can check between a few other cheap yard maintenance options near Armijo High School before going with someone. I hate feeling like i have to go with the first option just because I haven't found anything better. With how easy it is I think I might start up my own affordable landscaping in Fairfield.
Isela McBride
Grass Cutting in Fairfield CA
I just met up with the first local landscaper in Fairfield i hired to talk about the desert I have in the backyard, everything seems to be working out great. Mando was pretty respectful and treated me like a person, not just an annoying client giving him work. As weird as that sounds, the only reason it has taken me so long to contract someone for my landscape maintenance in Fairfield, Ca is because I have yet to meet someone with a good attitude. Maybe I just catch them on a bad day, but Nolan has been extremely helpful with everything I wanted to know. There were a few other local landscaping near me in Subeet, but they were just as bad-tempered, so I went with Nolan. My yard is looking great now, thanks to him.
Travis Fortin
Grass Cut in Fairfield CA
I've had my yard mowing in Fairfield on autopay since June actually, so about two months. It was the easiest thing I've done in my life. Do you know how hard It was as property owner to make sure your buildings were taken care of? We used to have to hire a man in the office for that specific purpose, and now I've done it in three different cities before lunch. You can't beat that for an app as specific as GreenPal. Some days I don't even leave Thomasson and I do most of my work at home, that's the way the world is working. So to answer your question, yes I do like GreenPal. I would definitely recommend it to other realtors.
Not in Fairfield, CA?
Here are GreenPal's lawn service areas
Lawn Mowing Cost Calculator
Find out the average cost for Lawn Care Services In Fairfield CA
GreenPal is slowly becoming the internet's premiere platform for contracting lawn care in Fairfield, Ca. We are also slowly growing to all parts of Sacramento, as well as the rest of the nation. W have committed to being the national, global platform n the suburban scale. WE strive to bring you the best landscaping maintenance in Fairfield, Ca as close as Cordelia Junction to Vacaville Junction. We have made it our mission to localize as much as we can to bring you local lawn mowing services near you.
Services like Uber and Lyft have made it possible for other aspects of the service industry jump on board. Contracting local lawn mower services in Fairfield, Ca is now easier than before, with companies as close to you as a mile nearby! Fairfield is growing to be one of cities with the highest activity on GreenPal, with five new companies just joining this week. That is five more options for you to find the cheapest options for your yard maintenance in Fairfield, Ca.
With sites like Craigslist, security is important now more than ever. The site is ridden with scamming and people trying to take advantage. We have even heard of scammers attempting to post as homeowners reaching out to local lawn mowers. That is why GreenPal has put in place safeguards to any local landscape maintenance in Fairfield, Ca.
We know what you may be thinking when it comes to who we let on GreenPal. Our interview process is a strict process. Every little landscaper in Fairfield will have to go through the same process as any lawn mowing corporation. We ask for very specific documents that tell us a great deal of information in company, and we do it all to make sure you are hiring legitimate lawn mowers near you.We can assure you that by the time a lawn mower makes it through the process they are certified. You will have nothing to fear, just the best cheap lawn in Sacramento.
All you have to do is choose which one you get along with the most!As GreenPal grows in popularity, it only works out in your favor. If there is ever a problem with your current contractor, simply the review that they deserve. Each review is tied to a transaction, which means one thing: no fake reviews. There is no opportunity for yard maintenance companies in Fairfield to fake their status. Each review is earned. This keeps the talent pool fresh of bad or lazy services and provides you with top notch lawn mowing every time you contract.Signing up for GreenPal takes just under ten minutes, and you can begin looking for cheap lawn maintenance quotes right when you start. This is how lawn maintenance was supposed to be handled!
About Fairfield California
Fairfield is a city in California, United States.
Fairfield, California is the county seat of Solano County, up in the North Bay area of the San Francisco Bay Area. Most citizens of the area use Fairfield as the halfway point between San Francisco and Sacramento, about fort miles from either city. Oakland is only nineteen miles away from Fairfield, and only three miles closer is the Carquinez Bridge. Unlike the majority of cities founded in California, Fairfield was not founded by a captain of industry or a farmer, but a clippership captain named Robert H. Waterman. He named the city not for vain reasons but for respect out of his hometown in Connecticut.
Travis Air Force base makes its home in Fairfield, as does the headquarters of the jelly bean brand Jelly Belly, although it is completely unrelated to the Air Force. Nearby cities include Suisun City, Rio Vista, and Napa. Fairfield shares a similar history with the rest of the state, although not the typical tribe throughout California, the Ion people were in the area prior to European invasion.
It was not until 1810 when a Spanish army was ordered to attack the neighboring villages, mostly the Suisun Indians. General Vallejo took great pride in his military conquest, and soon Chief Sem Yeto joined forces. The two worked to take on the neighboring tribes. Chief Solano was given a land grant, the name from which Solano County takes its name.
Eventually, the land grant fell to Waterman, and after a series of interesting business moves was able to acquire the county seat from Benicia. What followed was a series of expansions eventually led to Fairfield becoming the economical center it is today. Although low on tourism despite being close to the Pacific Ocean, Fairfield is a bustling industrial city. Budweiser brewery established their regional factory there. Clorox has a factory that produces their bleach products there. In addition, these two, among Travis Air Force Base and Solano Community College, are on the list for the top employers in the city. Fairfield, Ca boasts a large population for one hundred thousand people, with a population density of 2,700. Most of the racial makeup is white (46%).
Tired of unreliable lawn services?
So are we... See how it works
Recent lawns mowed in Fairfield, CA
by GreenPal's community of lawn care pros
Save Time, Save Money,
Book a great local lawn service now with GreenPal.