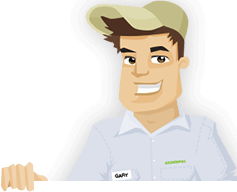 Needing your Lawn Cut?
Get Competitive pricing without the hassle
Book lawn mowing by a pro in Whittier
Order lawn mowing now without calling around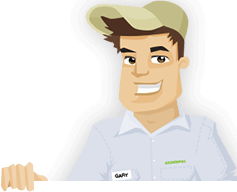 Needing your Lawn Cut?
Get Competitive pricing without the hassle
Book lawn mowing by a pro in Whittier
Order lawn mowing now without calling around
Local lawn mowing services in Whittier California
compete for your lawn

Here are Best Lawn Care Services in Whittier, CA as of Sep, 2019
Here are a few 5 Star Ratings from GreenPal users
Patricia Jones
Lawn Mow in Whittier CA
I had to get my home on Leffingwell fixed up well so I could get my home sold before I had to move for work purposes. Lopez Gardening Service did an excellent job with mowing my lawn and removing the weeds all around so my space would look beautiful. It did not take long for my home to sell thanks to how attractive the lawn looked. I have a new home a few miles out in La Habra, but Lopez Gardening can get out there too. They've been taking care of my lawn every month since I moved to the city.
Jason George
Lawn Mow in Whittier CA
I have been studying at Whittier College for the last few years, and I've always noticed as I go along campus how beautiful and green it is. But I always worried that I could never get my lawn near Central Park to look as beautiful because I don't have the free money on hand for it. But Rosales Gardening helped me find a lawn care plan that could help me with keeping my lawn looking beautiful. The team at Rosales has done very well over the last few months with mowing and watering my lawn. Their lawn maintenance service is surprisingly affordable. My yard has never looked better, and I'm not wasting my budget either.
Nancy Barnes
Lawn Cutting in Whittier CA
I wasn't sure if the people at Tony's Gardening could come to my home on Spy Glass Hill Road, but they came out to my spot at the time they said they would come out. They reviewed my lawn at the start and measured everything to see what height the yard needs to be cut at. The team did a great job with the grass cutting process, but the best part was how they helped with getting the lawn cut right without tearing up the turf bed. The team did a much better job with mowing my lawn than what I've ever done in all these years of trying to make my lawn look nice on my own.
Susan Olsen
Grass Cutting in Whittier CA
I asked Sparta Landscape for help with mowing my lawn on Telechron Avenue and to help my lawn look as beautiful as the hole on Candlewood Country Club that surrounds my backyard. The team helped me with aerating my lawn and with inspecting the space to see how well the grass was growing. They also assisted me with removing old weeds and with loosening up the soil to help the space drain well. My lawn grows easier than it has ever before. The space also looks fresh and doesn't flood after it rains either. The place looks as beautiful as the golf course next door thanks to Sparta Landscape.
Not in Whittier, CA?
Here are GreenPal's lawn service areas
Lawn Mowing Cost Calculator
Find out the average cost for Lawn Care Services In Whittier CA
Do you have a home in Whittier CA that needs to be cared for correctly? You need only the best team around to help you with your lawn mowing needs among other lawn care points. Our team at GreenPal will help you with finding the right lawn service provider that you can trust. We offer a full mobile app that provides you with details on everyone in the area that can help you out. Our GreenPal app offers details on all the lawn care teams in and around Whittier who are available for your use. You can review the GreenPal app to find people of all sorts for your needs. You can use the GreenPal app to find details on groups that can serve homes in Savage Creek, Beverly Boulevard, Friendly Hills, and every other place around Whittier. You can get GreenPal to help you find someone even if you've got a big home near the Friendly Hills Country Club among other sites of note. The groups you will find on the GreenPal app include many that are officially listed on the Whittier Chamber of Commerce among other local groups. These are entities that are trustworthy for all your lawn care needs. It is true that Craigslist could be utilized for helping you to find lawn services in Whittier CA. But while Craigslist is useful for many needs, it's nowhere near as helpful as GreenPal is when it comes to finding grass cutting teams. GreenPal will give you more information on lawn care providers in Whittier than what you might get off of a separate classified site. GreenPal gives you information on where a lawn care team is located and how they can serve your area. You can get details on the services that these teams provide. You'll also find details through GreenPal about how much you are expected to spend on lawn care services. Even better, you can also check out reviews on the app with information based on the actual transactions that have come through the app. These reviews will give you more information on anyone you might be interested in. Everything you will get out of the GreenPal app will help you ensure you'll get the help you deserve for your lawn care demands. You can use the GreenPal app no matter what part of the city you might be in. Maybe you have a sizeable lawn in Candlewood. Perhaps you have a larger lawn in the Sunrise area. Whatever the case might be, you can check out the GreenPal app to find someone who can help you in any situation. See what the GreenPal app has to offer the next time you need help with getting the lawn cut at your property. You can trust our app in helping you to find the best lawn care providers in your local area. We want to give you the help you deserve for when you need assistance with getting your lawn covered the right way and with enough control.
About Whittier California
Whittier is a city in California, United States.
Whittier CA is on the southern border of Los Angeles County. The city has a population of about 85,000 people. The Arroyo Pescadero Trail and Arroyo San Miguel Trail are both around the central part of the city. The two trails lead people around some of the hilly surfaces outside the city. Colima road goes directly through the space and brings people from Whittier to Hacienda Heights. Friendly Hills Country Club is located not far from the trail spots with some of the holes cutting through a few residential neighborhoods in the area. Medical services are available in the southern end of the city at the Presbyterian Intercommunity Hospital. The medical center employs more than 2,600 people, thus making the group the largest employer in Whittier CA. The Whittwood Town Center is a shopping center that serves people in the southeastern part of the city. The area includes several national and local retailers and dining spots. Whittier is also home to a few sites listed on the National Register of Historic Places. These include the Hoover Hotel, the Pio Pico House, the remains of the Fred Nelles Youth Correctional Facility, and the Standard Oil Building that was established in Whittier's early oil-drilling days. Multiple schools in the area are served by different school districts around Los Angeles County. Five high schools are served by the Whittier Union High School District.
Whittier is located southeast of downtown Los Angeles. The city is accessible through Whittier Boulevard or Route 72. The road can be reached off of I-605 to the west. The city of La Habra is direct to the east of Whittier. Hacienda Heights can be found to the north. Whittier is home to Whittier College, a private liberal arts school. Former President Richard Nixon is among the many people who have graduated from the school since it opened in 1887. Whittier CA is situated on land that was once owned by Pio Pico, the last Mexican governor of Alta California. The land would be transferred to immigrants who settled in the area after the Mexican-American War. The city would be incorporated in 1898 after an extensive grouping of people of the Quaker faith settled in the area. The city is named for John Greenleaf Whittier, a Quaker poet and abolitionist.
Tired of unreliable lawn services?
So are we... See how it works
Recent lawns mowed in Whittier, CA
by GreenPal's community of lawn care pros
Save Time, Save Money,
Book a great local lawn service now with GreenPal.