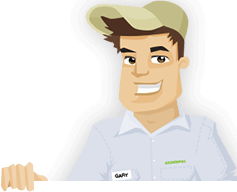 Needing your Lawn Cut?
Get Competitive pricing without the hassle
Book lawn mowing by a pro in Covina
Order lawn mowing now without calling around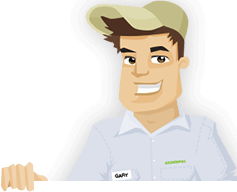 Needing your Lawn Cut?
Get Competitive pricing without the hassle
Book lawn mowing by a pro in Covina
Order lawn mowing now without calling around
Local lawn mowing services in Covina California
compete for your lawn

Here are Best Lawn Care Services in Covina, CA as of Aug, 2019
Here are a few 5 Star Ratings from GreenPal users
Jim Lawrence
Lawn Service in Covina CA
I reached Exquisite Lawn Service recently to help me with taking care of my lawn on Juanita Avenue. I had been bearing with dandelions building up around my property and needed someone to come out to remove them. The team was very thorough in helping me identify what I can do for my lawn and with ensuring the growths around my space could be killed off the right way. The team was straightforward in letting me know what they were doing. I think that Exquisite has done well with my lawn, and I have been hiring them again every month for services ever since they started helping me out.
Andrea Williams
Grass Cutting in Covina CA
I had been looking around quite a bit for help with getting my lawn near Casa De Lago to look more striking. But the paved surfaces around my lawn keep on getting stains when I try to trim the lawn myself. The people at Victor's Lawncare were accommodating in mowing grass and with trimming the bushes around spaces at my home. Their edging service also helped me with keeping the grass near my walkways from covering the surface. They even washed everything off to ensure there wouldn't be any annoying stains around my space. Now my lawn is the best-looking one in the neighborhood.
William Nallance
Grass Cutting in Covina CA
My home in the Vincent Heart area needed a bit of help last year after I experienced flooding around my lawn during the winter season. I asked Ortiz for help with fixing my yard after it had been backed up. The team did well with aerating my yard and with keeping my soil loose. They also advised me on a proper irrigation plan for my needs. The team made it easier for my space to look better. More importantly, they did well with ensuring my lawn would no longer be tough to manage with the lawn flooding all the time.
Roy West
Lawn Cutting in Covina CA
California Lawn has some of the friendliest professionals I've seen here in Covina. My home off of Walnut Creek has taken advantage of what California Lawn has to offer too. The team has been cutting my grass every two weeks for nearly a year, and they are very prompt when looking for details surrounding what they should do. They always measure the grass and ensure the lawn is draining well. The thorough work they put in has helped me to keep my yard from getting lots of weeds, which is something I love the most out of what the team has to offer.
Not in Covina, CA?
Here are GreenPal's lawn service areas
Lawn Mowing Cost Calculator
Find out the average cost for Lawn Care Services In Covina CA
The conditions in Covina CA can be intense throughout much of the year. The conditions are often either very hot or rainy. It can be difficult for you to figure out how your lawn is going to respond throughout the year. This makes it all the more critical for you to find a quality lawn service which understands the needs that you have.
But who's going to help you with mowing grass and treating your landscape? We at GreenPal will help you with finding many lawn mowing providers who will assist you with your grass cutting needs. These include teams that can work with your landscape surfaces wherever you are in the city.
You've got an ally in GreenPal when it comes to finding reliable lawn services from Heathdale to Walnut Creek. You can use our app to find details on all the quality teams in the city that you will love.
You can enter in your location to find details on various people who can help based on where you are. For instance, you might have a property in the Greenhaven area. You'll enter in your address and find information on who can make the trip down Lark Ellen Avenue to get to your space.
Each of the listings on the GreenPal app will help you identify many factors surrounding the services that one has. You can find details from each group that has information for you to utilize. You'll see further details surrounding various points of value to you. Also, you will get full reviews on each of these groups from different clients who have hired these teams through GreenPal.
You won't have to worry about any run of the mill groups when you contact GreenPal for help. Each of the groups we have to offer is listed with professional groups like the Covina Chamber of Commerce. This means that you'll find plenty of teams who are trustworthy and easy to hire for all your specific lawn care needs.
Don't forget that you can reserve services through the GreenPal app. You can also pay for those services directly through the app. We will ensure that you'll get your services handled well and without issues.
Also, you can get these teams to come to your property in Covina even if you've got a commercial estate. Whether it entails a small restaurant lawn in Alta Hill or a bigger commercial complex in Vincent Heart, you can hire a team on the GreenPal app to come to your place for regular mowing needs. The full services that a group offers will help you with moving forward and getting more out of the quality of your lawn.
Download the GreenPal app today to find details on the best lawn services that you can hire in Covina CA. You'll love the results that you will get out of your lawn when you get the help that you deserve. Besides, you need only the most exceptional services for your property regardless of where you are going with it.
About Covina California
Covina is a city in California, United States.
Covina CA is a city on the eastern part of Los Angeles County. The city is about twenty miles east of downtown Los Angeles.
The Covina Valley Unified School District operates the schools in the city. The Covina, Fairvalley, Northview, and South Hills High Schools are major entities in the city. Nearly 1,300 people are employed by the school district, thus making it the largest employer in the city. The Citrus Valley Medical Center is another entity that has more than a thousand employers in the city of Covina.
Other major employers in the city include Bert's Mega Mall, Wal-Mart, Ikea, and Pall Medical. Many of the top employers are on Azuza Avenue or Route 39. Bert's Mega Mall has become one of the most popular distinct spaces in the city, as it is a large showroom and maintenance center for motorcycles, dirt bikes, ATVs, and watercraft.
The Eastland Center is around the southern end of Covina. The area is home to the retailers and dining spaces.
Azuza Pacific University and Citrus College can be found around the northern end of Covina. The Santa Fe Dam and Recreation Area is located closer to the western part of the city.
The city of Covina is to the east of West Covina and Baldwin Park and is west of San Dimas. The San Bernardino Freeway or I-10 is on the southern end of the city, linking people to Los Angeles to the west and Ontario to the east. The city also has a stop on the San Bernardino Line of the Metrolink system.
Covina has a population of about 48,000. The city's population has been relatively consistent since the 1990s, although much of the growth in the area took place in the 1960s. The city experiences dry and hot summers and mild winters with more rain appearance during that part of the year.
Covina CA was formed in 1882 on a space that was once controlled by a Mexican land grant. The city was named for how the San Gabriel Mountains in the area created a natural cove near the vineyards. The city was incorporated in 1901 and featured citrus groves that would be replaced with residential homes in the 1940s.
Tired of unreliable lawn services?
So are we... See how it works
Recent lawns mowed in Covina, CA
by GreenPal's community of lawn care pros
Save Time, Save Money,
Book a great local lawn service now with GreenPal.