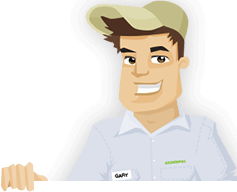 Needing your Lawn Cut?
Get Competitive pricing without the hassle
Book lawn mowing by a pro in Anaheim
Order lawn mowing now without calling around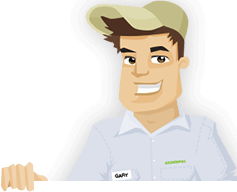 Needing your Lawn Cut?
Get Competitive pricing without the hassle
Book lawn mowing by a pro in Anaheim
Order lawn mowing now without calling around
Local lawn mowing services in Anaheim California
compete for your lawn

Here are Best Lawn Care Services in Anaheim, CA as of Sep, 2019
Here are a few 5 Star Ratings from GreenPal users
Irene Coles
Yard Mowing in Anaheim CA
As a busy mother, I hardly ever have time for taking care of my lawn. I don't even have the energy to push a mower at times! The fact that I have to drive ten miles each way to Savanna High School every day only makes things a challenge. But Acunas Land Scape helped me with taking care of my lawn without problems. I talked with Acunas about my lawn, and they then reviewed it based on how well the lawn grows and how it curves and changes in elevation. They prepared a mowing pattern that covers all the grass and produces an even cut every time. I can trust them as they come out to my home every week to take care of my lawn.
Larry Bryant
Lawn Cut in Anaheim CA
I love the great service that Gonzalez Landscape provides me every week. I live near the Anaheim Canyon transit station, and they still manage to come over to my house without delay when I need them. I ask the team to come over once a week, and they take care of all my lawn needs. The team is exceptionally prompt and works quickly to take care of my lawn every time. I can leave for Anaheim Plaza before they come over, spending a bit of time shopping, and then when I get back the lawn is freshly mown and all the equipment has been cleared out. They even blow the grass clippings to the side of the curb for the yard waste collection team to pick up. The service is thorough and helps me out quite well.
Patricia Burns
Lawn Mowing in Anaheim CA
My favorite part of Arborist United is that the company is very thorough in everything it does. The professionals at Arborist United are very prompt in helping me to get my lawn prepared and mowed the right way. They work hard to help me with mowing all corners of my lawn. I have a spot with several lines and curves all around due to my walkway and landscape stretching out around the surface. Whenever I come home from work during their weekly mowing session, I notice that all those curved spots are evenly trimmed and blend in well with the rest of my lawn. I appreciate the detail that the team offers. I am also glad that there's a group out there that has time to get out to the Ronald Reagan Park where I live near and take care of my work as scheduled.
Terrence Gassett
Lawn Mowing in Anaheim CA
I have been struggling with arthritis in recent time and have been unable to mow my lawn in Anaheim Shores as well as I should. So I contacted Sparta Landscape to help me with getting my lawn taken care of. I was impressed with how well the team at Sparta could help me with mowing my lawn well. I can trust them with my lawn as they go over every spot and even trim and edge the hard to reach spots for me. Their services are easy and painless on both me and my budget. I especially appreciate how they allow me to take in the grass clippings for my landscape after they are done.
Not in Anaheim, CA?
Here are GreenPal's lawn service areas
Lawn Mowing Cost Calculator
Find out the average cost for Lawn Care Services In Anaheim CA
Getting lawn mowing services can be a challenge for you to handle. With so many choices out there, it can be hard to tell them apart. But the great thing about us at GreenPal is that we can help you with finding the right lawn mowing and lawn care services that you might require for your Anaheim-area property. The companies who are listed here on GreenPal can help you with getting your lawn to look as beautiful as the intriguing lawns and landscapes found around many public spaces in Anaheim, not to mention around some of the amusement parks that make the city internationally famous.
You can trust us with helping you to find a lawn mowing service that can help you with mowing your property in any part of Anaheim from Brookhurst to Willow Park. We recognize that it is often difficult for you to find some great lawn mowing teams in the region. It's not like every mowing team can contact you directly by providing you with a business card or with a flyer that advertises services. You have to look for information on mowing teams yourself; this is where we can come in handy.
At GreenPal, we provide people in Anaheim with detailed information on various lawn mowing and lawn care teams in the region. Are you looking for a mowing team that can help you with your property in the Huntington neighborhood? Maybe you own a business near Palm Lodge that has a large lawn that needs to be professionally cared for. You can find various lawn mowing teams who can help you to get the lawn cut as needed. Many of these teams include ones that can schedule weekly or bi-weekly cutting services, not to mention ones that can come to your property on demand.
You can compare as many companies as you need to when you look at what we have to offer on this site. You can find teams that offer various types of services as well. Some companies may also help with landscaping in Esperanza, aeration in Evergreen Village, and irrigation repair services in Woodsboro. The yard maintenance services that each team offers will vary by each company.
These lawn companies are also groups that are listed with the local Anaheim Chamber of Commerce, so you can trust all of these entities with helping you to get your lawn prepared and maintained right.
You can then reserve services from any group that you need help from. Each group will help you get your lawn to look its best. You will find some attractive deals when you look around to see what is available on our site. We list many great choices for your maintenance needs that you are bound to love utilizing.
We are positive that you will find the lawn mowing service that fits your needs when you contact us at GreenPal to find a great service provider. Our team is available to assist you with all the needs you have when finding a lawn mowing team that fits your needs.
About Anaheim California
Anaheim is a city in California, United States.
To many, Anaheim is known as being home to Disneyland, one of the most iconic theme parks and resorts in the world. But Anaheim is more than just a popular tourist spot. Anaheim is also a prominent city that features is home to nearly 350,000 people, thus making it one of the ten largest cities in California.
Anaheim has grown to feature many distinct neighborhoods. Among the most popular places in the city include the Anaheim Colony historic district, the Platinum Triangle business and industrial district, and the Anaheim Resort region that is home to the Disneyland resort and many other Disney properties.
People flock Anaheim every year for various occasions. In addition to traveling out to the Happiest Place on Earth, people can also visit Angel Stadium where the Los Angeles Angels baseball team players. The Anaheim Convention Center is also a noteworthy site for hosting various major business and cultural events throughout the year. You can also see concerts, sporting events, and other activities at the Honda Center, a full-size arena home to the Anaheim Ducks professional hockey team.
The region is home to many prominent hospitals like the Kaiser Foundation Hospital and Anaheim Regional Medical Center. Anaheim University and the Southern California Institute of Technology can also be found here among many other popular higher education centers.
Anaheim was formed in 1857 by a few dozen German immigrants. It was incorporated into Los Angeles County in 1876. The city would be split off into Orange County in 1889. The region was a predominantly agricultural haven until Disneyland opened its doors here in 1955. Since then, Anaheim has grown into a major tourist hub. Various residential developments have been set up around the city. There are also many businesses and industrial sites around Anaheim producing aircraft parts and electronics, not to mention canned foods.
Anaheim is to the southeast of Los Angeles. The city is directly east of Cypress and stretches out near Corona. The Riverside Freeway and I-5 both go through the city.
Anaheim is a thrilling city thanks to its beautiful weather throughout the year. The highs are in the 70s throughout much of the year, although they can reach the 80s during the summer months. The city has also become diverse with many Hispanic and Asian communities found throughout the region.
Tired of unreliable lawn services?
So are we... See how it works
Recent lawns mowed in Anaheim, CA
by GreenPal's community of lawn care pros
Save Time, Save Money,
Book a great local lawn service now with GreenPal.