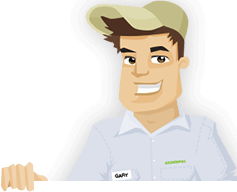 Needing your Lawn Cut?
Get Competitive pricing without the hassle
Book lawn mowing by a pro in Cypress
Order lawn mowing now without calling around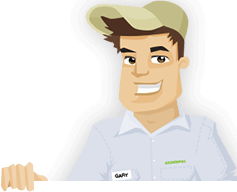 Needing your Lawn Cut?
Get Competitive pricing without the hassle
Book lawn mowing by a pro in Cypress
Order lawn mowing now without calling around
Local lawn mowing services in Cypress California
compete for your lawn

Here are Best Lawn Care Services in Cypress, CA as of Sep, 2019
Here are a few 5 Star Ratings from GreenPal users
Joe Wooley
Grass Cut in Cypress CA
My home in the Morris Elementary region of Cypress CA is hard to get to. It takes forever for me to drive south to the Costco for my job too. All the traffic in the area made it all the more amazing that I was able to get my lawn cut by Yokums Services at the right time. I asked for services in the afternoon while I was at my job, and they came over and took care of the grass cutting process before I got home. The team was very prompt in getting to my home as scheduled, mowing my lawn, and cleaning it off.
Ann Anderson
Lawn Service in Cypress CA
I pass by Forest Lawn on my way from my Lincoln Center home to my job at the Gardens Casino and back many times in a week. I always wanted my lawn to look as green as the lawns at the cemetery. I contacted Brothers Landscape to see what they could do for my Cypress CA lawn. The team was thorough and produced a comprehensive approach to handling my lawn. They water, mow, weed, edge, and aerate my lawn throughout the year. In a few months after I started using their services, my yard became as green as the fields at Forest Lawn.
Jason Miller
Grass Cut in Cypress CA
As a volunteer with the softball league at the nearby Arnold Cypress Park, I found that the softball field looked far better than my home's lawn. I contacted CJ Lawn and Yard to get to my Sprague Avenue home to see what they could do for taking care of my space. The team planned a watering and irrigation routine to hydrate my lawn and help it grow. They also aerated and seeded the place and then mowed the lawn as the grass started to grow. My Cypress lawn looks better today. I did not have to waste lots of money to get it to work.
Al Sheppard
Lawn Mowing Service in Cypress CA
I love how Johns Care assists me with keeping my yard in Civic Center looking outstanding. I never have time to mow my lawn because I'm too busy working at the post office taking care of letters. But I know that when our mail trucks go down the Civic Center neighborhood, they'll see that my lawn is the greenest on the block. The team planned a full care service with me beforehand and talked over some watering and mowing plans with me. The schedule we crafted is perfect and fits my schedule and budget alike so I don't spend more than needed.
Not in Cypress, CA?
Here are GreenPal's lawn service areas
Lawn Mowing Cost Calculator
Find out the average cost for Lawn Care Services In Cypress CA
There are plenty of things to do in Cypress CA that would surely be more fun than mowing your lawn. You might want to head out to Knott's Berry Farm or Adventure City not too far from the area. Maybe you might want to head to Los Alamitos and bet on the quarter-horse races. Perhaps a meditative walk around Forest Lawn might be up your alley.
Whatever the case is, you should take advantage of all that you can do in and near Cypress CA. Let a professional lawn care team in the area help you with your lawn mowing needs. We at GreenPal can help you find a group that fits your needs.
Using GreenPal is easy to do. Enter in details on where you want to find a lawn care service provider. You might live in Fruit Tract and need to find someone near Cypress College, for example. Enter in your local zip code or other detail surrounding where you are into the GreenPal app. After that, you'll get information on various lawn care providers in your region, many of which are authorized by the Cypress Chamber of Commerce.
You can find various yard maintenance teams that serve all neighborhoods in Cypress California. The teams listed on GreenPal can help mow any lawn from the small yards of Vista Tract to the larger shared community fields of Orangewood estates. The app helps you find mowing teams that suit your needs and give you the support you demand for mowing the right way.
You can also check with GreenPal for details on lawn mowing opportunities in your area if you've got a commercial property. Schools in Lincoln Center and business parks in Tract 6276 can benefit from the many services the lawn care providers on GreenPal have to offer.
Best of all, you can get contracts with these groups in a matter of moments. You only need one click to set up an appointment with a yard maintenance team on GreenPal. You can also switch between providers if you want to try someone else or if you're not satisfied with the team you're working with.
The best part of using GreenPal's services is that every entity on the app is certified to work well for you. You can check on various reviews from real customers on the app. These include reviews linked up to actual transactions, so you know those reviews are legitimate. Each analysis will provide you with extra details that go beyond what a yard care service provider has to say. Every aspect you will come across will assist you with getting more out of the work you put in for your site.
See what GreenPal has to offer as you look for a team that will assist you with all of your lawn mowing needs in Cypress CA. You'll find a great team that can help you with your lawn no matter where in the city you live. Besides, life in Cypress is too great to waste your time with tasks like mowing your lawn.
About Cypress California
Cypress is a city in California, United States.
Cypress California is located on the northwestern border of Orange County CA. The city was incorporated in 1956 and has a population of about 50,000 people.
The Los Alamitos Joint Forces Training Base is located on the southwestern end of Cypress CA. The base is an important military training center.
Vans has its headquarters in Cypress. The company is a leader in skateboarding shoes and apparel. Mitsubishi also has its North American offices in Cypress. UnitedHealth Group is the largest employer in Cypress with more than two thousand people in the city employed by the healthcare provider. Real Mex Restaurants, the parent company for Mexican restaurant chains like Chevy's and El Torito, is also based out of Cypress.
The Los Alamitos Race Course is at the southern end of the city. The dirt track offers thoroughbred and quarter horse racing and is home to the world's most prominent quarter horse race, the Champion of Champions race.
The Forest Lawn Memorial Park on the northwestern end of Cypress is one of the city's most prominent cemeteries. The area is home to many elaborate memorials. The area is also home to the final resting places of some celebrities, including Eddie Cochran and Karen Carpenter.
Cypress CA was first settled by the Gabrieleno tribe. The area would soon be held by Spanish dons and eventually sold to Abel Stearns in the nineteenth century. The area grew thanks to the artesian wells in the region and would soon become a busy city among dairy farmers. The town was originally called Dairy City when it was incorporated in 1956, but it was renamed to Cypress a year later. The dairy industry moved to Chino in the 1960s as real estate developers started neighborhoods in the area.
Cypress is south of Cerritos, north of Westminster, and directly to the west of Anaheim. The city is a few blocks southwest of the Knott's Berry Farm amusement park. The city is also about six miles west of the Disneyland Resort. I-405 and I-605 are both outside the city's limits.
Cypress is home to several schools in the Anaheim Union High School District and Cypress Elementary School District. The prestigious Oxford Academy is located in the city.
Cypress College serves people in the area as a community college. The college offers several degree and certification programs.
Tired of unreliable lawn services?
So are we... See how it works
Recent lawns mowed in Cypress, CA
by GreenPal's community of lawn care pros
Save Time, Save Money,
Book a great local lawn service now with GreenPal.