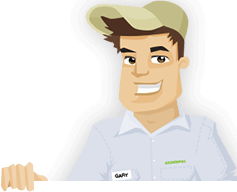 Needing your Lawn Cut?
Get Competitive pricing without the hassle
Book lawn mowing by a pro in Santa Ana
Order lawn mowing now without calling around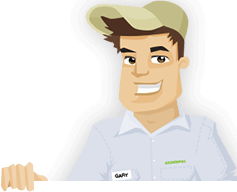 Needing your Lawn Cut?
Get Competitive pricing without the hassle
Book lawn mowing by a pro in Santa Ana
Order lawn mowing now without calling around
Local lawn mowing services in Santa Ana California
compete for your lawn

Here are Best Lawn Care Services in Santa Ana, CA as of Oct, 2019
Here are a few 5 Star Ratings from GreenPal users
Robert Terrace
Grass Cut in Santa Ana CA
I usually head out from my home in Bristol Terrace to the supermarket on Warner and Bristol every Tuesday. Arborist United also comes to my home every Tuesday to review how well the lawn is growing. The team does well with mowing, weeding, aerating, and cleaning the space while I am out of the house. The crew cleans up well and always leaves a little flag on the corner to let me know they've done the work. My lawn doesn't have the brown spots or weeds that it used to have, so that's huge for how well my lawn continues to look great.
Jane Barnes
Lawn Maintenance in Santa Ana CA
My work schedule at Knott's Berry Farm makes it tough for me to have time to mow my lawn in Artesia Pilar. What's harder is just getting in the mood to mow the lawn after having so much fun helping people at the park. But I can trust Lezama with my lawn mowing needs. I always call them before I head out to work when I need to get the lawn cut, which is usually every three to four weeks. After I return from work, the lawn always appears entirely cut and groomed. The team is very effective and always cleans up, so my day is never a buzzkill with them.
Samantha Alles
Lawn Mowing Service in Santa Ana CA
My work at Fitz Intermediate School takes up a lot of my time. It is hard for me to have time to mow my lawn or even handle that lawn in general. The Brothers are always available to help me with mowing my lawn and getting it cut right. They do a great job with helping me mow my lawn and make it look beautiful. The team is also accommodating for how they can clean up after they finish. Their service is also very affordable. They do well with treating my lawn right the first time every time.
George Hanes
Lawn Care Service in Santa Ana CA
My work at the Bristol Swap Mall entails so many individual transactions and customer orders that it is often hard for me to keep tabs on other things in my life. This is especially the case with my lawn not far off in the Wilshire Square area. But the team at Reyes Landscape does a great job with helping me fix up my yard the right way. The group regularly helps with mowing my lawn and with treating the surface right. The team is especially useful in helping me to ensure that my yard looks great and stands out well enough.
Not in Santa Ana, CA?
Here are GreenPal's lawn service areas
Lawn Mowing Cost Calculator
Find out the average cost for Lawn Care Services In Santa Ana CA
Santa Ana CA is a festive and beautiful city that is beloved by people throughout the world. The city is known for many of its attractive public lawns. These include many of the yards around Knott's Berry Farm and the public gardens around Lillie King Park where various community events are held throughout the year. The well-manicured fields around the Santa Ana Zoo are almost as beautiful as the unique animals that live at the zoo.
The odds are you might be interested in getting your lawn to look as beautiful as what you might see in those public spots. But maybe you might live in a region like Forum Way or Edna Park where it is not all that easy for you to get the lawn care help you need on your own. The good news is that your lawn doesn't have to struggle. You can check the GreenPal app to see who in the Santa Ana CA area or elsewhere around Orange and Los Angeles Counties can assist you with your lawn care demands. The app will help you find a team and give you an idea of what you can spend on yard maintenance and lawn mowing services from each group.
GreenPal will provide you with details on all the lawn maintenance and cutting service providers in your area. You can find someone who will help by entering in details on where you are located in the GreenPal app. After this, you can get information on all the yard maintenance teams near you. You can find groups that can reach midtown regions like Wilshire Square or Pico-Lowell with ease, not to mention groups that can get to spots on the other side of the Santa Ana River like the Santa Anita Park area.
The people that are listed on GreenPal are also easy to trust and support. We have many entities that are listed by their respective local organizations, including the Santa Ana Chamber of Commerce among others. Each provider has a series of reviews to its name as well. These reviews come from real people who have hired these providers through GreenPal. You can trust these reviews when looking for details on who is right for you. The customer reviews might even provide you with more information on these groups than what the groups might say in their included descriptions promoting their services.
Don't forget that the teams who are available for your needs can work with various types of properties. You can find groups that can handle apartment complexes around Riverview or commercial centers in Fisher Park among other sites. Each provider will help you find the services you deserve for your lawn while giving you the attention you and your yard deserve.
See what GreenPal can do for you when looking for the best lawn care provider in Santa Ana CA. You will have a simple time with finding a suitable yard care team for your needs when you check out what providers GreenPal has listed for your needs.
About Santa Ana California
Santa Ana is a city in California, United States.
With a population of more than 330,000 people, Santa Ana CA is the second-largest city In Orange County. The city is directly south of Anaheim, the largest city in the county. Santa Ana is also west of Tustin, north of Costa Mesa, and south of Orange.
Santa Ana California is home to many prominent businesses, including the headquarters of Behr Paint and Ingram Micro. The city also houses major offices for Xerox and T-Mobile. Vital shopping spots in the city include the MainPlace Mall and the Outlets at Orange.
While Santa Ana CA is not too far from Disneyland and other amusement parks in Anaheim, the city itself has various popular attractions. These include such sites as the Santa Ana Zoo and the Discovery Science Center. The Chiarini Fountain is a famous marble and stone fountain that has been a prominent meeting space in the region for generations.
The John Wayne Airport is right outside the southern end of the city. The airport offers flights to many cities such as Chicago, Denver, Las Vegas, Phoenix, and Vancouver.
The Santa Ana Unified School District serves the city's students. There are eight high schools in the area. Santa Ana College, a two-year community college, is also in the city. The Taft Law School and the Trinity Law School are both located in Santa Ana as well.
Santa Ana was settled by Americans in the mid-nineteenth century. The area became a popular site for rail travel. William Spurgeon acquired the land in 1869 from the family of Jose Antonio Yorba and formed Santa Ana. The city would be incorporated in 1886. The area grew during World War I as the Glenn Martin aviation company that would eventually become Lockheed Martin was based in the area. The area grew further during World War II as the city was home to an Army training base.
Santa Ana is surrounded by I-5 to the north and I-405 to the south. The Costa Mesa Freeway, or State Route 55, is on the eastern end.
Santa Ana's population is among the most diverse in Orange County. About three-quarters of the people living in Santa Ana are Hispanic or Latino of any race. About 10 percent of the population is Asian with many of the people in that demographic having moved to Santa Ana in the mid-twentieth century.
Tired of unreliable lawn services?
So are we... See how it works
Recent lawns mowed in Santa Ana, CA
by GreenPal's community of lawn care pros
Save Time, Save Money,
Book a great local lawn service now with GreenPal.