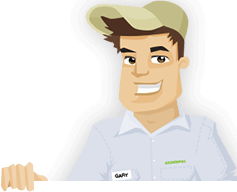 Needing your Lawn Cut?
Get Competitive pricing without the hassle
Book lawn mowing by a pro in Westminster
Order lawn mowing now without calling around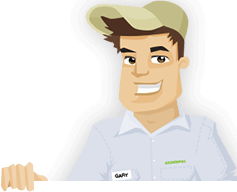 Needing your Lawn Cut?
Get Competitive pricing without the hassle
Book lawn mowing by a pro in Westminster
Order lawn mowing now without calling around
Local lawn mowing services in Westminster California
compete for your lawn

Here are Best Lawn Care Services in Westminster, CA as of Sep, 2019
Here are a few 5 Star Ratings from GreenPal users
William Vu
Lawn Care in Westminster CA
My Rancho Bel Air house has quite the fragile lawn. Every time I have tried to mow the lawn myself, I tear up some spots here and there. But Lawn Care Basics has helped me to keep my lawn from being torn up so much. The team at Lawn Care Basics checked on the quality of my lawn and helped me with aerating the space, seeding the spot, and clearing out weeds. They also helped me with mowing my yard with a reel mower to ensure the pressure on my yard wouldn't be so intense. The grass looks perfectly cut thanks to their service.
Miria Huynh
Lawn Cut in Westminster CA
The holidays are stressful for me at the post office on Beach Boulevard. I don't have time to care for my lawn in Driftwood because I'm trying to take care of all that business at the post office. Reyes Landscaping always comes to my property every couple of weeks to mow the space and to check on how well my landscape is growing. They also help me with aerating my lawn and with cleaning the leaves and other things off of it. They ensure that I can focus on my job whether it's during the holidays or another slower time of the year.
George Craig
Lawn Mow in Westminster CA
I regularly walk my dog in the morning, and sometimes when I come back from Cloverdale Park, I see my lawn needs to be cut. This doesn't often happen, what with my grass typically growing slowly. But when I do need my lawn cut every month or two, I can contact Ramos Gardening. The team can get to my Butterfield Street home not long after I call them, and they will help me with mowing my lawn the right way. They even keep records on what they do for my yard based on their past services and how well my lawn has responded to what they do.
Charles Houston
Lawn Maintenance in Westminster CA
It takes a bit for me to travel from my home on Bolsa Avenue to Cal State Long Beach every day. I don't have much time to mow my lawn because of my travels and my studies. But Garcia Landscaping does well with mowing my lawn, measuring the space, and cutting it to the right height. They also do well with cleaning off the lawn. I also talked with them about getting rid of some dandelions around my yard, and they did well with helping me clear out all those things. The team helps me well with getting my lawn cleared out right every time.
Not in Westminster, CA?
Here are GreenPal's lawn service areas
Lawn Mowing Cost Calculator
Find out the average cost for Lawn Care Services In Westminster CA
Westminster CA is a city rich in culture and style. It is no surprise that people work hard to make their lawns in the city look attractive. But the process of making these lawns in Westminster CA look outstanding can be hard to manage. The good news is that you can contact us at GreenPal for assistance with finding a team that can help you get the lawn cut and take care of all your yard maintenance needs no matter where in Westminster you are.
Do you have an apartment complex in Little Saigon who lawn needs regular trimming? Maybe you have a smaller lawn in College Park that is not growing as well as you wish. GreenPal can help you find a lawn mowing and maintenance team in your area. We are the best lawn care near me search team you can trust when you need help with mowing grass at your home.
Enter your address in the GreenPal app and check out the results. You'll find many lawn care teams in Westminster and other parts of Orange County who are available to assist you with your mowing needs. These lawn services are available to help you with mowing grass, landscape maintenance, and everything else you require.
The many lawn mowing services that you can find through GreenPal will help you with keeping your lawn looking beautiful. You can check on every group through the extensive reviews available for each name. Each review is linked to a real transaction that someone has completed with one of those providers. We want to ensure you've got the most accurate and detailed information surrounding every lawn care team that we have listed here.
All of the lawn care providers you will read about on this site are capable of giving you the helpful lawn care services you deserve. Each of these groups has been certified by the Westminster Chamber of Commerce among other essential groups in the Orange County area.
Don't forget that each of the lawn care teams here at GreenPal can do more than just mow your lawn. You can also trust these teams with various services like edging, trimming, landscaping, aeration, weed control, irrigation, and many other functions. You can contact any of these groups for additional information on what they can do and how well they will work for your needs. You'll find that GreenPal makes it very easy for you to get in touch with the people who care about how well your lawn looks.
Don't forget about how easy it is for you to pay for services when you use GreenPal. You can pay for your services by using the GreenPal app to confirm what you need. You can also get a full estimate of the services you can utilize when you use the GreenPal app to your benefit. The app is comprehensive over the many things you can get out of the program for grass cutting and landscape maintenance.
See what the GreenPal app has to offer when you're looking for a quality lawn care team in Westminster CA who can help you get the lawn cut at your property. Our program will help you find the best team possible for helping you make your lawn look outstanding. It is especially easy for you to reserve services for quality lawn care needs when you review our app for help when getting the yard maintenance team you deserve.
About Westminster California
Westminster is a city in California, United States.
Westminster CA is located in the northern end of Orange County. The city is famous for its massive Vietnamese community.
The city is southwest of Garden Grove and directly north of Huntington Beach. I-405 moves directly through the middle part of the city. Beach Boulevard or Route 39 runs through the city as well. The Garden Grove Freeway or Route 22 is on the northern end.
The Westminster Memorial Park is located at the central part of the city. The park is home to various public art pieces and is also the final resting space for thousands of people from the area.
The Westminster Center is a shopping space around the western end of the city. Pavilions Place can be found around the southern end. Bella Terra is just outside the city's limits around the intersection of I-405 and Beach Boulevard.
The Westminster School District serves students in Westminster CA. The district, which employs more than a thousand people and is the city's largest employer, is home to three middle schools and about a dozen elementary schools. The district was involved in the Mendez v. Westminster court case that would influence the historic Brown v. Board of Education Supreme Court decision.
Westminster CA was founded in 1870 as a Presbyterian temperance colony by Reverend Lemuel Webber. Named for the Westminster Assembly of 1643 that established the basics of the faith, the area was known for refusing to harvest grapes. The concern was due to grapes being linked to wine. The city would be incorporated in Orange County in 1957 and would eventually become a favorite city among Vietnamese refugees after the Vietnam War.
Westminster has a population of about 90,000 people. A little more than a third of the population is of Asian descent. Many of these people are Vietnamese refugees who left Vietnam in the 1970s and 1980s after the Fall of Saigon.
The Little Saigon region of Westminster CA is on the eastern end of the city on Bolsa Avenue. The region is the second-largest Vietnamese community in the Los Angeles behind only Garden Grove. The area is home to the Asian Garden Mall, a Vietnamese-American business center. Various Vietnamese eateries can be found in the region. The Nguoi Viet newspaper, the country's largest Vietnamese newspaper, is published in Westminster. An annual Tet Festival is also held here.
Tired of unreliable lawn services?
So are we... See how it works
Recent lawns mowed in Westminster, CA
by GreenPal's community of lawn care pros
Save Time, Save Money,
Book a great local lawn service now with GreenPal.