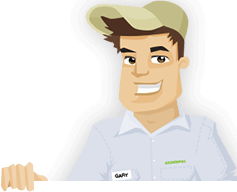 Needing your Lawn Cut?
Get Competitive pricing without the hassle
Book lawn mowing by a pro in Placentia
Order lawn mowing now without calling around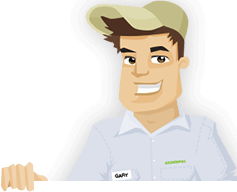 Needing your Lawn Cut?
Get Competitive pricing without the hassle
Book lawn mowing by a pro in Placentia
Order lawn mowing now without calling around
Local lawn mowing services in Placentia California
compete for your lawn

Here are Best Lawn Care Services in Placentia, CA as of Oct, 2019
Here are a few 5 Star Ratings from GreenPal users
Dawn Sherman
Lawn Maintenance in Placentia CA
It is tough for me to get my lawn taken care of every week, but it's a must for my home in the Emerald Isle community. But Vince's Lawn Care has made it easier for me to get my lawn to look its best. I have held a weekly contract with them for more than a year, and they always get to my property on time every week. I can even ask them to come a little earlier or later depending on how my lawn is growing. They can take care of my lawn as I'm busy shopping at the Village Center of Rose.
Michael Rains
Lawn Care Service in Placentia CA
I hardly have any time with getting my lawn mown every week. It takes a while for me to get from my home in Villa Angelina to my office in Fullerton. The traffic only makes the issue worse. Fortunately, Tadashi Knockout is there to help me every week with mowing my lawn. They can come out to the southern end of Placentia and help me with mowing my lawn and reviewing how well it is growing. They even help me with planting and aerating when I need it. I especially like how prompt they are at clearing leaves off of my property.
Joyce McWilliams
Grass Cut in Placentia CA
My backyard surrounds one of the holes at the Alta Vista Country Club. I wanted to make my lawn in the neighborhood look as beautiful as the golf course. I contacted Tony's Gardening for help, and within weeks my lawn was looking greener and fuller just like that what I see on that course. I can even get out to the driving range to practice my game while I wait for them to finish. The team is thorough and polite while also reviewing every space on my lawn. They care about precision, which is important for getting my lawn to look its best.
David Moyer
Lawn Mow in Placentia CA
I was very pleased with the services that Victor's Lawncare provided for my Placentia home. My spot near the Miller Basin is hard to get to, but they still manage to get out there every time I call them. It doesn't take long for them to show up when I call them, which is great as they offer flexible scheduling for my weekly lawn cutting needs. Last month, I went for a physical at the nearby Kaiser Permantente hospital, and my lawn was cut and cleaned by the time I got back 90 minutes later. The team came out at the time I asked them to come out to and got out and cleaned up before I could get home.
Not in Placentia, CA?
Here are GreenPal's lawn service areas
Lawn Mowing Cost Calculator
Find out the average cost for Lawn Care Services In Placentia CA
Placentia has made a name for itself as one of the most beautiful cities in all of Orange County. You will find many attractive homes around the city's assorted neighborhoods, from Briarwood to Valencia. The spaces around the city include beautiful parks, various schools, and a popular country club. People who live here also enjoy the many things they can do in the city, from shopping at the Placentia Town Center to working out at the Placentia Champions Sports Complex.
But at the same time, it is often a challenge for people to take care of their lawns while in Placentia. The city's location makes it hard for commuters to reach their workplaces on time. It can take minutes for a vehicle to get from the middle of the city to the Imperial Highway or Orange Freeway. The difficult traffic around the area makes it harder for people to have enough free time to take care of their lawns. That's where we at GreenPal come in handy.
Your time is precious in Placentia. Whether you're enjoying retirement in Northpoint or you've got kids to take care of in Santa Fe, you can review the many yard maintenance service providers listed on this site.
Our service at GreenPal is much greater than what you might find on Craigslist. While you could find various services around Craigslist, the people we list at GreenPal are all certified professional organizations. These include entities that have listings with the Placentia Chamber of Commerce. These yard care companies are experienced and can handle all the yard care needs you might have. You can contact those groups directly if necessary.
The groups that you can hire include many who are experienced with various types of lawns. You can hire someone to take care of a lush lawn at the Criterion of Placentia, for instance. Maybe you have a larger lawn in Vista Del Verde and you need some extra help. You can find many groups on GreenPal who are available for your use. You will be impressed with how prompt these providers are.
What's more is that you can get a service ready through a provider near your neighborhood. Instead of hiring someone in Santa Ana to drive all the way out to a home in Kerrigan Ranch, you can get someone who is a little closer near Yorba Linda High School to help you with your lawn.
You can use our GreenPal app to find different lawn mowing providers who will help you get the lawn cut with a regular schedule. You can also switch between providers through the app if you are not satisfied with a particular group you have hired.
Placentia promotes itself as being one of the most pleasant places to live in around Orange County. The lawn mowing services that you can reserve with an assist from GreenPal will help you stay relaxed as someone else takes care of your lawn care needs. Besides, a green lawn in Placentia will always impress others.
About Placentia California
Placentia is a city in California, United States.
Placentia is a popular city in Orange County that promotes itself as being "A Pleasant Place To Live." The city is noted for being a quiet part of the Los Angeles area.
Placentia is home to several schools for children of all ages. The El Dorado, Valencia, and El Camino Real High Schools are all located in Placentia. Various middle and elementary schools can be found in the city. The Parkview School is a prominent independent study center for students who are homeschools, junior athletes, and children who are frequently ill. The city is also directly east of California State University-Fullerton.
Shopping opportunities are extensive around Placentia. The Placentia Town Center and Crossroads Shopping Center on the northwestern end of town include several prominent stores and dining spaces.
The Alta Vista Country Club is situated in the middle part of the city. The club is a popular place for golfing and for hosting private events and other activities of interest. The city is also located just outside some other popular sites in the region, including the Fullerton Arboretum and Richard Nixon Presidential Library and Museum.
Placentia was incorporated into Orange County in 1926. Part of the city was formed off of the Atwood neighborhood that was home to many people working in the local oil industry. The city had been a popular site for citrus groves in the mid-twentieth century. Placentia has grown in size over the years, with the population increasing by about 250 percent in the 1960s and again in the 1970s. The city received an All-American City award from the National Civic League in 1971, marking it as one of the top communities to live in.
Placentia is located in the north central area of Orange County. The city is surrounded by Yorba Linda and the Imperial Highway to the east, Northeast Anaheim and the Riverside Freeway to the south, and the Orange Freeway and Fullerton to the west. The Anaheim Lake and Kraemer Basin can also be found to the south. These spaces support drainage in the region.
About 50,000 people live in the city of Placentia. The city features a significant Hispanic community. Nearly a third of the households in the city include children under the age of 18.
A vast majority of people in Placentia commute to their jobs, thus making Placentia a bedroom community. Many people travel via the Anaheim Canyon Metrolink station in the southeastern area of town.
Tired of unreliable lawn services?
So are we... See how it works
Recent lawns mowed in Placentia, CA
by GreenPal's community of lawn care pros
Save Time, Save Money,
Book a great local lawn service now with GreenPal.