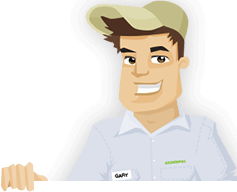 Needing your Lawn Cut?
Get Competitive pricing without the hassle
Book lawn mowing by a pro in Fountain Valley
Order lawn mowing now without calling around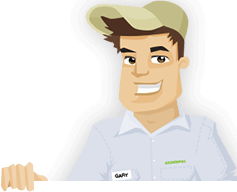 Needing your Lawn Cut?
Get Competitive pricing without the hassle
Book lawn mowing by a pro in Fountain Valley
Order lawn mowing now without calling around
Local lawn mowing services in Fountain Valley California
compete for your lawn

Here are Best Lawn Care Services in Fountain Valley, CA as of Sep, 2019
Here are a few 5 Star Ratings from GreenPal users
Bonnie Martin
Grass Cut in Fountain Valley CA
I love working as a volunteer at the Roch Courreges Elementary School, but sometimes I get so caught up in my work there that I forget about taking care of stuff at my home, especially my lawn. I can call Haylex Landscape when needed, and they will come to my home to help me with cutting the lawn. The team will get over to my spot as soon as I call them and then take care of the mowing task for me. They have also done well with keeping my lawn from developing crabgrass as it did a year ago. I can focus on the kids I am helping, and Haylex will concentrate on taking care of my lawn.
Sonia Dinh
Yard Cutting in Fountain Valley CA
I noticed that all those other homes in the Tiburon neighborhood I live at look green and outstanding, so I figured I'd give Garcia Landscaping a call to see if that team could do the same for my spot. I wanted my lawn to look beautiful for the dogs I take care of at the doggie day spa at my home. Omar was very friendly and provided me with a useful plan for keeping my lawn looking great. He helped me with everything from trimming the edges of my foundation to clearing out the dandelions from my lawn. His watering and lawn cutting service was very helpful too. My yard is green and clean, and the dogs love it too.
Fred Reynolds
Lawn Care Service in Fountain Valley CA
I was impressed with how quickly Jorge was able to get to my property near Green Valley Park. The traffic around Los Jardines can be difficult, but he was able to schedule a time for mowing with me and eventually got to my property around that time. He was very prompt and talked with me about his plan for taking care of my lawn. He helped me to get the yard cut and planned some other yard maintenance services with me, including help for aerating my lawn in the spring. My yard is as green as the open field around the park thanks to his great work.
Michael Nguyen
Lawn Mowing Service in Fountain Valley CA
I work at a business complex in the Midway City area, and it takes a while for me to get from the Helm Park area all the way out there, especially with the traffic being so difficult. Sanchez Landscape helps me save time every week by cutting my lawn, trimming my bushes, weeding the space, and with aeration and seeding during certain times in the year. The team always cleans up after they are finished. The work is very thorough and has helped me get a clean and green yard, something I could never be able to produce on my own.
Not in Fountain Valley, CA?
Here are GreenPal's lawn service areas
Lawn Mowing Cost Calculator
Find out the average cost for Lawn Care Services In Fountain Valley CA
What have you been doing to try and get your lawn to look its best in Fountain Valley CA? Are you a resident of Paradise Manor who is trying to get a beautiful landscape ready? Maybe you live in the Mile Square area, and you want your lawn to look just as beautiful as the lawns around the big park nearby. Whatever the case may be, you can find a talented yard cutting and lawn care team through GreenPal. You will find many unique teams through GreenPal with each one devoted to providing you with the best results possible for all your lawn care needs.
GreenPal makes it easy for you to find quality lawn maintenance teams in Fountain Valley CA. You can trust the professionals listed on GreenPal as they are listed with the Fountain Valley Chamber of Commerce. Each company will focus on a series of extensive steps and solutions for taking care of your lawn the right way. The strict attention to detail and quality will make a difference when it comes to getting your lawn to look outstanding and unique.
You can search for different lawn care providers based on where you are located. Perhaps you live in the Corte Bella region, and you need someone who can make the trip down Slater Avenue to get to your property. You can search for a provider on GreenPal by listing your specific location. You will then get details on the service providers closest to you. The simple approach and designed offered by GreenPal ensures you'll get the help you need as soon as possible. You won't have to wait long for someone to come to your property either.
You can get any lawn cared for when you talk with the professionals listed on GreenPal. You can ask for help with getting a small lawn in Villa Monterey cared for. You could also get a more massive park-adjacent lawn in Mariposa covered if desired. You can use GreenPal to get an approximate idea of what you might spend on lawn care services based on your location, the size of your lawn, and how often you need to have it cut.
Remember, the service that GreenPal offers can be highly indispensable for your life. The problem with living in Fountain Valley is that it takes a while for people to get out to their jobs and to take care of errands. The tight traffic on the San Diego Freeway can be a burden to bear with. The good news is that you can get any of the lawn care teams featured on GreenPal to assist you with caring for your lawn no matter how tough it might be to handle.
See who you can find when looking for lawn maintenance services at GreenPal. You will find the best lawn care teams that Fountain Valley California and the surrounding areas have to offer. After all, you have enough things to worry about when it comes to living in the city.
About Fountain Valley California
Fountain Valley is a city in California, United States.
Fountain Valley California is a city in western Orange County that is surrounded by Huntington Beach to the south and Santa Ana to the east. The city is known primarily as a commuter town.
The Fountain Valley area is served by three high schools. The Fountain Valley and Valley Vista High Schools are in the Huntington Beach Union district, while Los Amigos High School is in the Garden Grove district. There are also three middle schools and nine elementary schools in the city.
Hyundai Motor America has its headquarters in Fountain Valley. This is the main office for the Korean automaker's American operations. D-Link Corporation and Surefire LLC also have their headquarters in the city. The human resources company Ceridian also has its West Coast headquarters in Fountain Valley.
Medical services for people in the area are covered by the Fountain Valley Region Hospital and Medical Center and the Orange Coast Memorial Medical Center. These two hospitals are the two largest employers in Fountain Valley CA.
The city has many local attractions, including the Mile Square Golf Course and Regional Park around the northern end of the city. The park hosts the Summerfest public event in June of every year.
Fountain Valley also has a dedicated newspaper. The Fountain Valley View is owned and operated by the Orange County Register.
Fountain Valley CA has a population of approximately 55,000 people. The city has one of the largest Asian populations in the Los Angeles area with nearly a third of the people living in the city being of Asian descent.
Fountain Valley CA was home to a series of Tongva settlements centuries ago. The current area was settled by Manuel Nieto following a grant for the Rancho Los Nietos landmass. The area would be transferred to the United States following the Treaty of Guadalupe Hidalgo. Fountain Valley would be incorporated as part of Orange County in 1957. The area grew in the 1970s as Vietnamese refugees settled in the area following the Fall of Saigon.
The San Diego Freeway or I-405 goes directly through the city. Although the highway is a popular thoroughfare, the region is also well-served by the Orange County Transportation Authority bus service. The Santa Ana River makes up the eastern border of the city.
Tired of unreliable lawn services?
So are we... See how it works
Recent lawns mowed in Fountain Valley, CA
by GreenPal's community of lawn care pros
Save Time, Save Money,
Book a great local lawn service now with GreenPal.