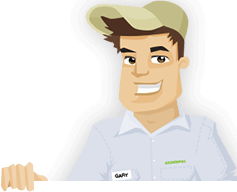 Needing your Lawn Cut?
Get Competitive pricing without the hassle
Book lawn mowing by a pro in Irvine
Order lawn mowing now without calling around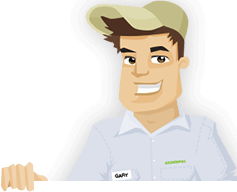 Needing your Lawn Cut?
Get Competitive pricing without the hassle
Book lawn mowing by a pro in Irvine
Order lawn mowing now without calling around
Local lawn mowing services in Irvine California
compete for your lawn

Here are Best Lawn Care Services in Irvine, CA as of Sep, 2019
Here are a few 5 Star Ratings from GreenPal users
George Phan
Yard Cutting in Irvine CA
My home in the Quail Hill neighborhood rarely ever sees any rain. The shade from the trees in my lawn causes the grass to grow unevenly as well. But the team at IR Landscaping was able to work around all of these obstacles. The team helped me with planning a lawn mowing process and routine while also looking at a useful watering plan for keeping the grass looking green all the way around. I love how the people at IR can help me keep my lawn looking bright. Even better, they can work around my schedule. They can come to take care of my home while I'm out at work in the Stonegate Village area.
Cynthia Paul
Lawn Care Service in Irvine CA
I like to go from my home in Walnut Square out to the Woollett Aquatics Center once a week for my water aerobics class. I usually call Bernardo's Gardener to come out to my property to mow my lawn while I'm out. Bernardo always comes over to mow my lawn and clean it off before I get back. Bernardo's services are very thorough as he ensures all the leaves, weeds, and other things around my lawn are cleared out. Even better, my lawn is always evenly cut. It is also effortless for me to schedule a time for mowing.
Pete Mores
Lawn Cutting in Irvine CA
My Cypress Village home is often littered with big outdoor toys that my kids love playing with. All those toys can add quite a bit of stress on the lawn. But the good news is that Arborist United is there to help me keep the lawn looking great. Their yard maintenance services have helped me with keeping the grass looking great. Their regular aerating and watering services ensure that my yard will stay green and beautiful. They do a great job with removing weeds, which is huge since it keeps my kids from picking at funny-looking things around the yard.
Matthew Tong
Lawn Maintenance in Irvine CA
I was amazed at how well DGS Landscape was able to get to my home in Tiempo without delay. My home is in the middle of a dense neighborhood, and I wanted to ensure my lawn would look more beautiful all around. The team at DGS was able to review the build of my lawn and how well the space can drain out. They gave me some helpful pointers on how to care for my lawn and keep it looking healthy Their regular aeration services are also helpful for some of the hottest times in the year where I often struggle with trying to keep my lawn looking its best.
Not in Irvine, CA?
Here are GreenPal's lawn service areas
Lawn Mowing Cost Calculator
Find out the average cost for Lawn Care Services In Irvine CA
It is much harder for you to manage your Irvine CA lawn than you might think it could be. The problem with taking care of your home is that your space might not get enough water. You can't just take water from the San Diego Creek or the North or South Lake to take care of your lawn either. Even worse, you might struggle to have the time for managing your yard, what with the traffic around the San Diego Freeway being a huge burden to just about everyone in the city.
You need a sensible approach for keeping your lawn looking beautiful while also ensuring your lawn can grow so it can be cut with a rational schedule in mind. The great news is that you can work with a lawn care provider in Irvine California thanks to GreenPal. The service offers a thorough approach to handling your lawn care demands.
GreenPal will help you find the lawn care service provider that is right for your needs. Talk with us at GreenPal, and we'll help you find a solution for lawn care that you can appreciate. We offer a full listing of lawn care companies through our service. You can search for people specifically located in Irvine or others in surrounding areas.
You can search for people based on your particular zip code. Maybe you live on Campus Drive in University Town Center, or perhaps you're in Deerfield near the Vernado Middle School or Deerfield Elementary School. No matter where you are located, you can GreenPal to help you find a service that fits your needs. Enter in your location to see details on the yard maintenance providers closest to you.
The providers you'll find through GreenPal will help you with your lawn no matter what it is like. You might have a small yard in El Camino Real that has a larger landscape space. You can find providers that will help you cut through such lawns. You could also have a big field in Northwood Village surrounding a larger park space. Teams listed on GreenPal can assist you with mowing and watering a big lawn around one of those spots.
You can trust the teams featured on GreenPal. We have many entities that are certified for business by the Greater Irvine Chamber of Commerce. You can also learn more about these companies by reading the reviews satisfied customers have posted on GreenPal. Each review links to a real transaction, so you know these reviews are authentic.
Everyone in Irvine California from Bake Parkway to Woodbury Village deserves an opportunity to have a beautiful lawn that is well-maintained and offers a distinct look. Visit GreenPal and browse through the many yard care providers listed so you can find someone trustworthy. Your lawn will look just as beautiful as one of the lawns around the college campuses of Irvine when you get in touch with a yard care provider that you can trust and rely upon for any field.
About Irvine California
Irvine is a city in California, United States.
Irvine CA is located in the heart of Orange County and is about 40 miles southeast of Los Angeles. The city is surrounded by the Orange County Great Park to the east and the John Wayne Airport to the west. I-5 and I-405 both go through the city, as do various state routes like California Routes 55, 73, 133, 241, and 261.
Irvine California is known for being home to many of the state's most famous colleges. The University of California at Irvine, Concordia University, and Irvine Valley College are all located in the city. Satellite campuses for Pepperdine University and California State University at Fullerton are also found in Irvine CA.
In-N-Out, Blizzard Entertainment, LA Fitness, Kelley Blue Book, and Vizio are among the top companies based out of Irvine CA. Broadcom Corporation, a semiconductor manufacturer, is the largest non-education employer in the city with about 2,600 people in Irvine employed by the company. Edwards Lifesciences and Thales Avionics are among the other major employers who are located in Irvine.
Irvine has become a popular city over the years for being a shooting destination for motion pictures. Among the prominent movies that have been filmed in Irvine include Planet of the Apes, Silent Movie, Poltergeist, Demolition Man and Iron Man.
Irvine is one of the largest cities in the Los Angeles/Orange County area. The city is home to around 275,000 people. About 45 percent of the city's population is of Asian descent.
Irvine is one of the youngest communities in Orange County. The city was incorporated in 1971. The city's history dates back by nearly a century before then, as the Irvine family acquired the land mass in the 1870s for farming purposes. The area was home to nearly 60,000 acres of lima bean farming space in the early twentieth century. The city also became a prominent place for Vietnamese refugees to move to in the 1970s after the Fall of Saigon.
Various parks can be found around Irvine CA, including the Northwood Community Park. Northwood is home to the Northwood Gratitude and Honor Memorial, a memorial dedicated to American military members killed in wars in Afghanistan and Iraq. The memorial is unique for being the first to have been built and dedicated before the conflicts being recognized were over.
Tired of unreliable lawn services?
So are we... See how it works
Recent lawns mowed in Irvine, CA
by GreenPal's community of lawn care pros
Save Time, Save Money,
Book a great local lawn service now with GreenPal.