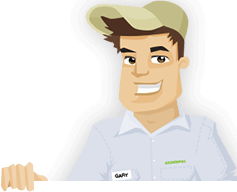 Needing your Lawn Cut?
Get Competitive pricing without the hassle
Book lawn mowing by a pro in Pomona
Order lawn mowing now without calling around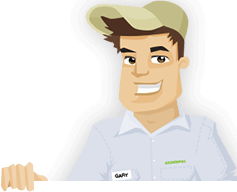 Needing your Lawn Cut?
Get Competitive pricing without the hassle
Book lawn mowing by a pro in Pomona
Order lawn mowing now without calling around
Local lawn mowing services in Pomona California
compete for your lawn

Here are Best Lawn Care Services in Pomona, CA as of Sep, 2019
Here are a few 5 Star Ratings from GreenPal users
Paul Joseph
Lawn Service in Pomona CA
My home near Cal Poly-Pomona regularly used to keep on developing one weed after another. But after Lopez Landscape came to my property and reviewed the space, I discovered that my lawn was too compacted and that I kept on mowing the area too short. Their advice has helped me out quite well, but their actions have been even better. I love that they do well with mowing my lawn without worrying about the grass being cut too low. The team has also helped me with cleaning out the weeds at my property. Suddenly, my yard looks clean without all those annoying spots getting in the way.
George Fox
Grass Cut in Pomona CA
I had to recently fix up my lawn after it had dealt with a huge crabgrass infestation. But I didn't want to give up my bowling league action at Oak Tree Lanes. Fortunately, Garcia Landscaping gave me an estimate for how much it would cost for them to remove the crabgrass from my lawn on Sunset Crossing Road. As it turns out, the cost is not prohibitive like I thought it could have been. The team did very well with removing the grass and with cleaning it off. I found that I could also afford their regular grass cutting service without having to sacrifice my bowling fun.
April Vance
Lawn Care Service in Pomona CA
My lawn at The Arbours keeps on getting dirty from all the emissions produced by the cars that go by on Bonita and Garey. But I don't have to worry about that thanks to how the folks at Valenz Landscaping always help me with keeping my lawn looking nice. The team does well with mowing my yard at the right height while also keeping the lawn bed aerated so I can water it well as needed. They are very friendly and will always prevent my lawn from wearing out too much. I appreciate how the team at Valenz does well with my grass so the area will not look worn so much.
Kim Gregory
Grass Cutting in Pomona CA
I love how My Big C gives me the help my lawn needs every month. I've been using his services every month for nearly a year for handling my lawn in the Golden Arrow area. I asked him for help the first time around when trying to clear out some of the dead spots around my lawn. He has helped me with aerating my yard and with seeding the places that were dead. He's also done well with cleaning out ant infestations around my space. I love the attention to detail that he puts into my work every time he comes to my home to take care of my yard maintenance needs.
Not in Pomona, CA?
Here are GreenPal's lawn service areas
Lawn Mowing Cost Calculator
Find out the average cost for Lawn Care Services In Pomona CA
The struggles that you will come across when trying to maintain your lawn in Pomona CA are very significant. You deserve to trust your yard to one of the expert terms in and around the area who can help. You can find many lawn services in and around Pomona CA that will help you with fixing your lawn up right. We at GreenPal will help you to find the teams in the city that will assist you the most.
You can use the GreenPal app to help you find a lawn care team for your home even if you're in one of the toughest to reach spots in Pomona. Maybe you've got a home at Carriage Walk on the northern end of the city. You can enter in details on that property and then find points on yard maintenance teams who can make it out to where you are.
You can also use the GreenPal app if you've got a specialty lawn. You might have a lawn on Phillips Boulevard situated along a commercial property, for example. You can ask any of the providers listed on GreenPal for help with mowing one of these spots.
The best part of what we offer here at GreenPal is that we can help you with finding teams that are easy to trust. You might have come across many yard care and lawn mowing services on Craigslist that promise great services. But while Craigslist can be useful for many needs, finding a lawn service isn't necessarily one of them. Instead, you should use the GreenPal app to find a legitimate team that will come to your Pomona home to help you out. You'll find many groups listed with the Pomona Chamber of Commerce when you see what's on the GreenPal app.
Each of the groups has some reviews attached as well. These reviews come from people who used GreenPal to reserve and pay for their lawn care needs. Each analysis can provide you with some extra details to give you an idea of what makes these groups in and around Pomona so special.
Do you have weeds sprouting up all around your spot in Montvue Park? Do you have an in-ground pool at your property in Ganesha and you need someone who can safely mow around it? Perhaps you've got a home in Peachwood with lots of curves that need to be edged. You can find many lawn care teams through GreenPal to help with each of those functions. The versatility of what you'll come across with the GreenPal app makes it an ideal solution for when you need to care for your lawn the right way.
Download the GreenPal app today to find lawn services near your Pomona CA home. You'll discover that there are plenty of legitimate and useful yard mowing and landscaping maintenance teams for you to trust when you look at what the app has listed for your use. You'll be glad you used GreenPal to find a team you can enjoy.
About Pomona California
Pomona is a city in California, United States.
Pomona CA is on the far eastern border of Los Angeles County. The city is about 30 miles east of downtown Los Angeles.
Residents in Pomona can find many events to enjoy throughout the year at the Fairplex. This site in Pomona is home to the Los Angeles County Fair and the Pomona Swap Meet, an event that also includes a classic auto show and marketplace.
The NHRA Auto Club Raceway is also in the city and is home to many drag racing competitions. Other attractions in the city include the Pomona Fox Theater, the American Museum of Ceramic Art, and the dA Center For the Arts.
The Pomona Unified School District operates various schools in the city, including the Pomona and Diamond Ranch High Schools. The City of Knowledge Islamic School is also in the city and serves the Islamic community in the city. The Western University of Health Sciences is in the central part of Pomona.
Pomona is also the home for the offices of La Opinion. The daily newspaper serves Los Angeles County and is the largest Spanish-language newspaper in the country based on circulation and online traffic.
Pomona CA is in the midway point between the San Gabriel Valley and the Inland Empire. The cities of Chino, Ontario, and Rancho Cucamonga are direct to the east of Pomona. La Habra and West Covina are both to the west.
The San Fernando Freeway or I-10 and the Daniel Fraembs Memorial Highway or State Route 71 both go through the city. The Pomona Freeway or Route 60 goes through the southern part of the city.
Pomona is one of the largest suburbs of Los Angeles based on population. The city has a population of about 150,000. Close to 40 percent of the population is under the age of 25.
Pomona CA is on a site that was once occupied by the Tongva people. The city would be settled in the early nineteenth century. The city would be named Pomona in honor of the Roman goddess of fruit and would eventually become a citrus grove city. Pomona was incorporated in 1888 and would eventually grow in size, even becoming a movie previewing location in the 1940s to test how films may play out around much of the country.
Tired of unreliable lawn services?
So are we... See how it works
Recent lawns mowed in Pomona, CA
by GreenPal's community of lawn care pros
Save Time, Save Money,
Book a great local lawn service now with GreenPal.