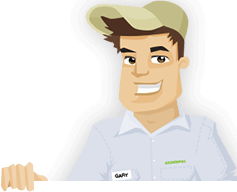 Needing your Lawn Cut?
Get Competitive pricing without the hassle
Book lawn mowing by a pro in El Monte
Order lawn mowing now without calling around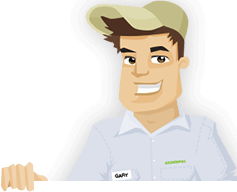 Needing your Lawn Cut?
Get Competitive pricing without the hassle
Book lawn mowing by a pro in El Monte
Order lawn mowing now without calling around
Local lawn mowing services in El Monte California
compete for your lawn

Here are Best Lawn Care Services in El Monte, CA as of Sep, 2019
Here are a few 5 Star Ratings from GreenPal users
Carlos Anibal
Lawn Care in El Monte CA
I needed someone to come to my home on Fineview Street a few weeks ago to help get the lawn cut, so I contacted Victor's Lawncare for assistance. The team did well with mowing my lawn and cleaning up. They were especially great at measuring my grass and cutting it down to the right height. I never knew how complicated the grass cutting process could be, but the team at Victor's helped me with producing an attractive look. I was appreciative of how they could provide me with a beautiful lawn that stands out from the rest out in the neighborhood.
Alan Burns
Lawn Care Service in El Monte CA
I asked Ortiz Landscape to help me with mowing my lawn on Montecito Drive. As I found out from my free consultation with them, I also had some grubs in my yard that needs to be removed. The team was transparent with me and illustrated how the grub infestation had entered my lawn, not to mention the threats that came with the concern. I also discovered that the cost for getting my lawn cut and removing the pests was nowhere near as much as I would have expected. I love that someone out there is direct with me about what they have to offer and that they will never cheat me out of my money.
Alex Jefferson
Grass Cut in El Monte CA
My home on Arden Drive is pretty small, and it doesn't take much for the lawn to wear out. I recently had some dandelions in my lawn that started to spread from around the tree at the front to my porch and then my mailbox. I asked the people at Exquisite Lawn Service for help, and they analyzed my soil to see what the issue was. It turned out that the lawn was imbalanced. The team helped me with fixing the pH level in my soil while also drying out the weeds so they would die out. The best part is that my yard is no longer worn out.
James Kelly
Lawn Mow in El Monte CA
My home on La Madera and Valley has quite the landscape on the street corner, but I never have the time to take care of it. My need to travel from my home to Pasadena for work every day keeps me from handling that space. But Tony's Gardening always does well with the landscape maintenance needs that I have. The team always comes to my home as I ask for help. I love how well the landscape looks after they finish, but at the same time, I love how the team doesn't force me into spending more on services than needed. They always let me confirm what I want to pay before they start.
Not in El Monte, CA?
Here are GreenPal's lawn service areas
Lawn Mowing Cost Calculator
Find out the average cost for Lawn Care Services In El Monte CA
The process of taking care of your lawn in El Monte CA is complicated. Homes around the city are unique in many ways, but some properties might be complex to figure out based on what they should do for taking care of their properties. You might have a small lawn in the Hayes or Maxson area. Perhaps you have a sizeable commercial yard at Valley Boulevard that needs a bi-weekly mowing service.
The good news is that we at GreenPal will help you with identifying a quality service that can come to your property. Even better, we offer a full service here at GreenPal that lets you find talented teams that will ensure you'll get your services to work for you.
We will provide you with information on talented landscape and yard maintenance services in the El Monte area. You can enter your home or business address to find details on a lawn care team near your area. You can use this to find information on providers that serve commercial properties in the Arden Village area or large lawns in the Santa Anita neighborhood.
Do you have a lawn at Peck Road Park that has a sprawling landscape around the place? Perhaps you have a yard near the San Gabriel River that needs help with aeration or with loosening up the soil. You will find details on lawn care providers near you that you will appreciate. The best part is that these lawn mowing providers and other entities are ones that are supported by the El Monte Chamber of Commerce, so you know you'll have someone on hand who can help you out.
You will learn about everything surrounding these lawn care providers through the GreenPal app. The program includes full descriptions of these lawn mowing providers alongside reviews left by real people who reserved services through the GreenPal app. You'll find details that you can trust when you look around the app to figure out what is available for your spot.
Our app is free for you to use. You will also learn from the program about what you would spend on services for your home. You can get a free rough estimate of what it will cost for you to hire someone to help. The best part is that the process here is simple and will include detailed points on how much you would spend based on your location and the size of your lawn. The cost of services at Rosemead Park is different than what you would spend near Rio Vista, so be sure you use the app to figure out what you might spend based on where you are.
Download the GreenPal app today to see what we can do when you're aiming to find an attractive lawn maintenance team that can come to your El Monte California home. You will love the services that a talented lawn care team that you will find through the app will provide to you when you use our program.
About El Monte California
El Monte is a city in California, United States.
El Monte California is a city known as the End of the Santa Fe Trail. The city is in the eastern part of Los Angeles County.
Multiple schools are in El Monte, including seven schools in the El Monte Union High School District. The El Monte City School District has seventeen elementary schools.
The El Monte Transit service offers bus routes through the city on five fixed lines. People can also get access to downtown Los Angeles through the El Monte station on the Metrolink's San Bernardino Line. The line goes west towards Union Station and east to Baldwin Park and downtown San Bernardino. The San Gabriel Valley Airport, formerly known as the El Monte Airport, offers private aviation services in the city.
El Monte has a Mediterranean climate with temperatures reaching the mid-80s during the summer season and near 70 during the winter. Temperatures rarely ever go under 40 degrees in the winter. The region gets about 18 inches of rain on average every year with most of the rain coming in the winter.
El Monte CA is in the San Gabriel Valley. The city is east of downtown Los Angeles and is surrounded by Monterey Park and Rosemead to the west and West Covina to the east. The San Bernardino Freeway or I-10 goes through the city.
El Monte has a population of about 110,000. The city has one of the largest Hispanic or Latino communities in Los Angeles County with nearly 45,000 people being of Mexican descent. The city also has distinct Honduran, Cuban, Salvadoran, and Nicaraguan neighborhoods.
The city has experienced a sizeable increase in the area's Asian population as surrounding cities Alhambra and Monterey Park have become too crowded. The city's Chinese community is among one of the fastest-growing groups in the local area.
El Monte CA is on a site that was occupied by the Tongva people. The area was settled in the 1840s as the endpoint for the Old Spanish Trail that linked Santa Fe to Los Angeles. The city was a prominent stopping place for people traveling through the state during the Gold Rush. The area became sympathetic to the Confederacy during the Civil War and unsuccessfully attempted to secede. The city would grow well after the war and would be incorporated in 1912. People moved to the area in the 1930s as part of the Dust Bowl migration.
Tired of unreliable lawn services?
So are we... See how it works
Recent lawns mowed in El Monte, CA
by GreenPal's community of lawn care pros
Save Time, Save Money,
Book a great local lawn service now with GreenPal.