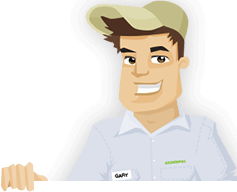 Needing your Lawn Cut?
Get Competitive pricing without the hassle
Book lawn mowing by a pro in Fullerton
Order lawn mowing now without calling around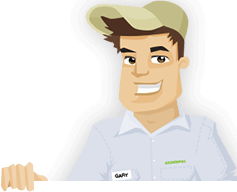 Needing your Lawn Cut?
Get Competitive pricing without the hassle
Book lawn mowing by a pro in Fullerton
Order lawn mowing now without calling around
Local lawn mowing services in Fullerton California
compete for your lawn

Here are Best Lawn Care Services in Fullerton, CA as of Sep, 2019
Here are a few 5 Star Ratings from GreenPal users
Julia Ramirez
Grass Cutting in Fullerton CA
My home in the Fern Drive area has an in-ground pool. I wanted to ensure the lawn care team I hired could handle my lawn without getting grass clippings in the pool. Joel Landscape was very thorough in helping me to get my lawn cut while keeping the clippings under control. The team did very well with trimming the spots near my patio as well. They even cleaned out some of the weeds around the ends. The team was very effective and ensured my lawn would look clean and beautiful. Best of all, my pool is still pristine without bits of grass getting in the way.
Cris Charles
Grass Cutting in Fullerton CA
My lawn in Gingerwood is pretty big and grows unevenly. It's hard enough for me to take care of my lawn, especially with my job at the commercial center on Placentia Avenue not too far off. But I know that Vince's Lawn Care can help me with my mowing needs every time I need it. I can get in touch with Vince's as needed, and they'll get to my home while I'm out at work. They will then review how my lawn is growing and provide me with a smart solution for caring for my space. The work they do is very thorough.
Rodney Willis
Lawn Mow in Fullerton CA
I was impressed with how Tadashi Knockout was able to get to my home in the Hawks Pointe area. My home is near some of the older development areas, so it's not always easy for people to reach. But the team let me know about when they'd come over, and they even got there a few minutes earlier than expected. The team helped me to kill off the weeds around my sidewalk and driveway and also mowed both parts of my lawn. I even asked them to work with a specific lawn cutting pattern, and they followed it. I love how well the team was able to meet my demands without taking lots of time doing it.
Jane Faulk
Lawn Care Service in Fullerton CA
I attend classes at CSUF throughout the week, and it is often tough for me to take care of things around my home because of this. But CJ Lawn and Care is always there to help me with getting my lawn near Bastanchury Road cut every two weeks. The team lets me know when they'll come and also cleans off my lawn after they cut it every time. The service is also affordable, which is something that a college gal like me appreciates more than anything. I admire how well the team at CJ works for keeping my lawn looking beautiful.
Not in Fullerton, CA?
Here are GreenPal's lawn service areas
Lawn Mowing Cost Calculator
Find out the average cost for Lawn Care Services In Fullerton CA
It is often tough for people to take care of their lawns in Fullerton CA. Even some of the fields at the Titan Sports Complex at CSUF campus can develop brown or yellow patches on occasion. You don't have to worry about your lawn looking unattractive if you contact a lawn care provider through GreenPal.
You can trust GreenPal when it comes to finding the yard maintenance services that you deserve. GreenPal provides full details on all the quality lawn care teams in and around Fullerton California that you can trust. You can get your home cared for the right way, whether you're in Lakeview, Woodcrest, or any of Fullerton's other prominent neighborhoods.
Enter details on where you're located so you can find information on the best lawn care teams where you are located. You might be in the Fern Drive area and you need to find the closest lawn cutting service near Bastanchury Park. Enter in your address and zip code to find out who's in the area. You'll find a great team that will come to your property without having to spend extra on travel fees. You won't have to wait a while for someone to get out on the Riverside Freeway or another road in the area if you check around to find someone nearby.
Large parks like the ones in Malvern Creek can be supported by the yard maintenance teams listed on GreenPal. Compact lots around Rolling Hills can also benefit from the services that GreenPal-listed companies have to offer. You'll find many companies, including ones listed on the Fullerton Chamber of Commerce, who can assist you with keeping your lawn looking beautiful and green.
The assortment of providers around the city that you can get in touch with will cover many spots around the city. You can even find some groups that work with commercial sites. These include groups that work in spots like Orange Fair where various commercial parks around Orangethorpe Avenue reside.
The specific services offered by GreenPal lawn care providers include many solutions for keeping your yard in check. You can hire teams for basic lawn cutting needs. You can also ask for help with watering your lawn, aerating your surface, clearing out leaves and other debris, killing off weeds, and many other things. You can directly contact any of these teams through GreenPal so you can learn more about what these entities have to offer.
Don't forget that you can switch between providers as needed in moments. You can remove your name from a lawn care team that you might not be satisfied with and then switch over to a different team off of the GreenPal app. Switching or reserving services has never been easier to do thanks to the intuitive and personalized approach GreenPal offers.
You can trust GreenPal for your needs when you're aiming to find details on the best yard maintenance teams around Fullerton. Look around online today to see what options are available for your yard care demands.
About Fullerton California
Fullerton is a city in California, United States.
Fullerton California is a city that grew during the citrus boom in California's early days and has continued to grow in influence. The city has grown to be one of the most valuable in northern Orange County.
The city is home to the California State University at Fullerton. The school is home to a center for the study of Asian languages. CSUF also has a noteworthy college baseball team.
Fullerton is a famous city thanks to its strong musical presence. The Fender instrument company was founded in Fullerton in the 1940s. The company still has an office in Fullerton to this day. The company is famous for its electric and bass guitars, including the iconic Stratocaster and Telecaster guitars. The city's punk rock music scene was highly popular in the 1970s and 1980s. Among the famous musicians to have come from Fullerton include Jackson Browne, Tim Buckley, Gwen Stefani, and Mike Ness.
The supermarket chain Vons has its headquarters in Fullerton. The Albertsons-owned grocery store has more than 300 locations around California and Nevada.
Raytheon has a large manufacturing site in Fullerton. The company produces missile defense systems, air traffic control monitoring systems, and many other items for commercial and military use.
Fullerton is located on a former Tongva settlement. George Fullerton, a president of a subsidiary of the Santa Fe railway group, took much of the landmass for use with producing a major rail station in the late-nineteenth century. The growth of the Brea-Olinda Oil Field in the region and the development of Valencia orange fields in the area helped the city to grow. Fullerton was incorporated as part of California in 1904.
Fullerton CA is directly north of Anaheim. The city is due north of Disneyland and northeast of Knott's Berry Farm. The Riverside Freeway makes up much of the city's southern border. The Orange Freeway can be found to the east with the Brea Mall just outside of the city's northeast limits.
The city has a population of around 140,000. Around a third of the households in Fullerton have at least one child 18 years of age or younger living in the area.
The city's Italian Renaissance-inspired architecture can be noticed throughout the area. The Fox Theatre is one of the most famous examples to see.
Tired of unreliable lawn services?
So are we... See how it works
Recent lawns mowed in Fullerton, CA
by GreenPal's community of lawn care pros
Save Time, Save Money,
Book a great local lawn service now with GreenPal.