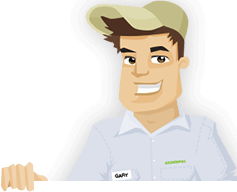 Needing your Lawn Cut?
Get Competitive pricing without the hassle
Book lawn mowing by a pro in San Bernardino
Order lawn mowing now without calling around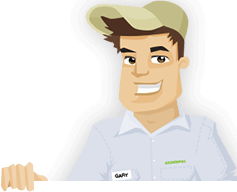 Needing your Lawn Cut?
Get Competitive pricing without the hassle
Book lawn mowing by a pro in San Bernardino
Order lawn mowing now without calling around
Local lawn mowing services in San Bernardino California
compete for your lawn

Here are Best Lawn Care Services in San Bernardino, CA as of Oct, 2019
Here are a few 5 Star Ratings from GreenPal users
Kirsten Moreno
Lawn Cutting in San Bernardino CA
We bought a new home in Muscupiabe and the yard was a mess. We were able to talk down the price thank God, but even so we still had the task of actually hiring a local landscaper in San Bernardino. I didn't want to haggle, I didn't want to bargain and argue, but it was pretty easy to do it through GreenPal, we got a good deal on a reliable landscaper in San Bernardino named Kris, we start with him next week.
Jesus Ojeda
Lawn Mow in San Bernardino CA
After doing some (very) extensive searching on google, I came to the conclusion that there was a total of seven local lawn mowing service in San Bernardino, only two near me in Newmark. Then I get on GreenPal and find out there are way more than I thought. Over the course of my time waiting for landscapers in San Bernardino to get back to me, I received five messages from companies I never heard of. Turns out they were just local lawn care services in San Bernardino, not companies. Good on you guys for getting these guys a voice.
Michael Kim
Lawn Mowing Service in San Bernardino CA
The site is okay… a little hard to manage but it shines in making payments easier. As a real estate agent in Shandin Hills I constantly need to be on my guys to mow the lawn. At the very least I can do it without having to spend all morning doing it you know? I have several local landscape maintenances in San Bernardino that I manage, but I do it all in about half an hour sending messages and paying through the website. Very handy.
George Ramond
Lawn Mowing Service in San Bernardino CA
For the most part the results I got were local lawn mowers in San Bernardino for sure, but as far as their skill level? Kind of all over the place. I missed the mark the first time with a local lawn care service in San Bernardino from Tippecanoe, but I got a refund from that. Paul contacted me after that and did a wonderful job on my lawn. I guess it just depends on who you go with.
Not in San Bernardino, CA?
Here are GreenPal's lawn service areas
Lawn Mowing Cost Calculator
Find out the average cost for Lawn Care Services In San Bernardino CA
GreenPal is your go-to site for all things lawn care in San Bernardino. When you need someone to cut your grass, help you with that summer project, or keep your shrubs clean and trim, you can trust GreenPal to help you find the right company for you. With over two thousand local lawn care services in the American southeast, the Tennessee-based website is fast becoming America's first choice in contracting reliable lawn care in San Bernardino. What is making GreenPal so easy to use, so beneficial to home and business owners in the country? We believe it is because of our commitment to ensuring your safety. When you create an account on our website, you can be confident in our ability to contact you with someone who is an accredited local lawn care service in San Bernardino. This isn't Craigslist where anyone with a free afternoon can pretend to be a professional lawn mower or cheap landscaper in San Bernardino. This is a website where accredited businesses are able to find the clients they've been looking for. There are dozens of options in the Inland Empire for affordable lawn mowing in San Bernardino, and the results are as local as your neighborhood. In San Bernardino alone, we have landscapers and lawn mowing services in San Bernardino in Verdemont Heights, Shirrells, San Andreas, and Belvedere. Do you live in these areas? Well you are in luck, you will be able to contract someone who knows your neighborhood as well as you do!
GreenPal is dedicated to keeping your money and home safe. We ask that every company that wishes to be on our site go through a rigorous application process to ensure their validity. Sites like Craigslist area great place for people to hire services, but unfortunately it is open to scammers posing as local yard maintenance in San Bernardino. This could leave you vulnerable to attack, not just getting your information stolen, but alerting these scammers a good time for you to be away from home. What would you do with an entire afternoon and knew that no one was going to be home? GreenPal takes the guesswork out of that, and ensures every affordable landscape maintenance in San Bernardino is who they say they are. That is the least we can do with our technology available to us, and we do all of that for home and business owners like you. So sign up today and see just how easy contracting local lawn care in San Bernardino can be!
About San Bernardino California
San Bernardino is a city in California, United States.
The city of San Bernardino is one of the several cities that make up the Inland Empire in the state of California. This ominous name refers to the Riverside-San Bernardino metro area and is the county seat of San Bernardino County. It is considered to be one of the Inland Empire's anchor cities, which spans over eighty miles to the San Bernardino Valley. Although it boasts a sprawling land mass for a city that is not the capital, it's population came out to just over two hundred thousand as of 2017. This being said, San Bernardino is the seventeenth largest city in the state of California, the one hundred and second largest in the country and is home to several missions for diplomacy. The Inland Empire has four cities under its name, with several consulates. Other California cities like Los Angeles and San Francisco also have consulates in their city, but for a city like San Bernardino to have one is uncommon. The government of Guatemala and the government of Mexico both have consulates in downtown San Bernardino.
San Bernardino was named after a catholic priest that had established missions throughout the area. Although in his world he is revered as a saint for bringing the good word of Jesus Christ to the indigenous people of the valley, objectively he is a culture killer, credited with brainwashing and ripping children from their own peoples' traditions, language, and culture and replaced it with a perceived ideal of European high society. In the Wa'aach language, the San Bernardino Valley was known to them as "The Valley of the Cupped Hand of God." Despite their perceived savagery from Europeans including Saint Bernardino of Siena, they had a close relationship with the powers that be, revering nature and all its wonders as a being, not just as an environment in which humans were placed to be used and abused. This belief system was replaced by a religion established during a time dinner plates were invented, and thus was replaced with the Christian idea of human dominion over the Earth, which most likely led to global warming and the catastrophes seen today.
Tired of unreliable lawn services?
So are we... See how it works
Recent lawns mowed in San Bernardino, CA
by GreenPal's community of lawn care pros
Save Time, Save Money,
Book a great local lawn service now with GreenPal.