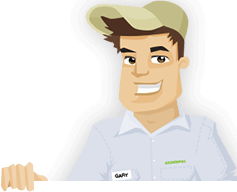 Needing your Lawn Cut?
Get Competitive pricing without the hassle
Book lawn mowing by a pro in Fontana
Order lawn mowing now without calling around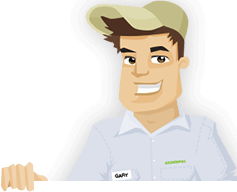 Needing your Lawn Cut?
Get Competitive pricing without the hassle
Book lawn mowing by a pro in Fontana
Order lawn mowing now without calling around
Local lawn mowing services in Fontana California
compete for your lawn

Here are Best Lawn Care Services in Fontana, CA as of Oct, 2019
Here are a few 5 Star Ratings from GreenPal users
Tracy Arenas
Lawn Mow in Fontana CA
I needed to find a great lawn care team who could come out to my property in the Montelago neighborhood. I struggled to find a good team that was near my home, but J-House became my choice after I learned about them. I discovered that J-House offers great lawn mowing services and can help me mow my lawn every two weeks. I can go shopping at the Palm Court Shopping Center while they take care of my lawn. The yard always looks cleaner and more attractive when I come home than it did when I left to go out shopping.
Jose Nealon
Lawn Cut in Fontana CA
I needed to call someone right away to help me take care of my lawn in Bloomington South before an open house for selling my home. I called Loucks Lawn Care for help, and they came to my property in about an hour. They reviewed my lawn, measured the optimal height for cutting, and then went over my surface. They trimmed the space with hours to spare before my open house event. The team also cleaned out all the grass clippings. My home looked beautiful, and people were even more interested in the place after they saw how wonderful my lawn looks. Loucks Lawn Care was huge in helping me to get my house sold shortly after my open house event.
Autumn Palmer
Yard Mowing in Fontana CA
I spend long nights working at a hotel near the Ontario Freeway, so I often come home from work tired after staying up welcoming in late arrivals or emergency appointments. Having someone come to my home to care for my lawn is important to me, which is why I trust E Reyes Gardening. The team always comes to my Northwood Ranch home not long after I call them. They will check on how my lawn feels and if certain spots to be trimmed or edged. The thorough work they complete ensures I can focus on my job and not on a challenge like mowing the lawn.
Kenneth Waugh
Lawn Mow in Fontana CA
I can't find many people who will come out to my Sierra Lakes home to help me mow my lawn. That is, I struggled to find someone until I learned about Ronnie. I contacted him about my yard, and he eventually sent an employee out to review my space. The worker was very friendly and courteous and helped me set up a lawn care contract that fits my budget. Seeing how I have a fixed retirement income, I need all the help I can get with saving money. Ronnie helped me get a good deal on my lawn care services.
Not in Fontana, CA?
Here are GreenPal's lawn service areas
Lawn Mowing Cost Calculator
Find out the average cost for Lawn Care Services In Fontana CA
You should not have to waste your time finding a yard mowing service provider in Fontana. Your life in Fontana is probably busy enough as it is. It can take forever to drive along Sierra Avenue to get from your home to your workplace or school, for instance. You might be thinking far too much about the deals at the Falcon Ridge Town Center to think about your lawn anyway, not to mention trying to plan a flight at the Ontario airport.
But there is some good news out there when it comes to finding a lawn mowing provider in Fontana. You can talk with GreenPal for help with getting the lawn mowing service you need from Arrow Route to Sycamore Hills.
The GreenPal app will help you find a lawn care provider near you. Do you live in the Montelago neighborhood and you need a provider located near Sycamore Hills Elementary School? Enter in the details on your location in the GreenPal app, and you'll find a provider where you are. You might be surprised over how many options are available near you.
The people you can find are experts at handling any lawn you have. From the small cramped lawns in Juniper Paine to the more spaced out areas around Shady Trails, you can trust the people listed here at GreenPal to help you care for your yard.
Each of the service providers we have listed on the GreenPal app are certified workers who serve the region. Our providers are registered with the Fontana Chamber of Commerce. Also, each review for these people is listed to an actual service that someone reserved through GreenPal, so you know that the people listed here are true to life and authentic.
The people you can find on GreenPal are dedicated to your work. These aren't any fly by night teams that would come to your house and run over your lawn like a stock car might do doughnuts at the Auto Club Speedway. These are groups with years of experience, extensive staffs, and the latest in lawn cutting equipment.
Also, these teams are capable of working on residential and commercial properties. Maybe you have a private business lawn in the South Park area that needs to be professionally maintained every few weeks. You might also have an apartment complex in Celebration Park that has to be cut so the units will look more attractive to customers. The teams you hire through GreenPal will assist you with any cutting project you wish to work with while not being too complicated.
Don't wait to get a lawn cutting service ready until your lawn dies out any more than it already has. Download the GreenPal app today and find a lawn cutting service near you. The odds are you can get your lawn cut today when you check in and find someone who can help you with keeping your lawn looking beautiful or with restoring the space to its former glory.
About Fontana California
Fontana is a city in California, United States.
Fontana is located on the southwestern end of San Bernardino County in California. Known as the City of Action, Fontana is known mainly for being the home to the Auto Club Speedway, a two-mile superspeedway that hosts NASCAR stock car racing events every year.
In addition to being home to the Auto Club Speedway, Fontana is also home to a Kaiser Permanente hospital and office center that employs more than 5,300 people. The organization is the largest employer in the city. The city is also home to many product distribution centers for international companies like Target, Mercedes-Benz, and Sears.
Fontana is a few miles east of the Ontario International Airport. The airport provides people with daily flights to Phoenix, Sacramento, Denver, and Taipei. The massive Ontario Mills shopping center is located to the west of Fontana as well.
The city is also home to popular schools in the Fontana Unified School District. The Lewis Library is a prominent educational site in the middle part of the city.
Fontana was founded in 1919 and quickly became a popular town thanks to its located near the western end of US Route 66. The region was a citrus-growing community, but the area began to grow after World War II when Henry J. Kaiser built a steel mill in the area. The mill helped revitalize the local economy. Kaiser would eventually establish the Fontana Kaiser Permanente medical center in the city. The city also grew in popularity in the 1950s and 1960s as an NHRA drag racing strip was built in the region.
Fontana is bordered by Ontario to the west, San Bernardino to the east, and the San Gabriel mountain range to the north. The San Bernardino Freeway or I-10 goes through the middle part of the city. Foothill Boulevard, a portion of Historic Route 66, and the George Brown Memorial Highway are other critical roads that move east to west through Fontana. I-15 can also be found near the western end. A Metrolink station on the San Bernardino Line is also in the area.
Fontana is home to more than 200,000 people, thus making the city the second-largest in the county. The city has doubled in size from its population in the 1990s. Nearly two-thirds of people in Fontana are of Hispanic or Latino origin. Much of the city's growth comes as the region has expanded north towards some of the undeveloped parts of the area near the mountains.
Tired of unreliable lawn services?
So are we... See how it works
Recent lawns mowed in Fontana, CA
by GreenPal's community of lawn care pros
Lawn Maintenance by

Vicious Landscaping

SERVICE REQUESTED:

Grass Cut in

1 month:

Ordering Lawn Care Service:

Gate number #7979

Lawn Mowing Service by

Waterwise Landscape

SERVICE REQUESTED:

Grass Cut in

2 months:

Ordering Lawn Mowing:

This is for a rental property of mine. I do not live there, please contact me first. The front and back yard needs to be done. There is no green grass in the front just some weeds. The back has may rocks so a weed eater would be the tool.
Save Time, Save Money,
Book a great local lawn service now with GreenPal.