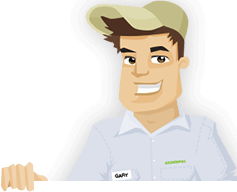 Needing your Lawn Cut?
Get Competitive pricing without the hassle
Book lawn mowing by a pro in Rancho Cucamonga
Order lawn mowing now without calling around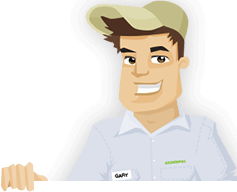 Needing your Lawn Cut?
Get Competitive pricing without the hassle
Book lawn mowing by a pro in Rancho Cucamonga
Order lawn mowing now without calling around
Local lawn mowing services in Rancho Cucamonga California
compete for your lawn

Here are Best Lawn Care Services in Rancho Cucamonga, CA as of Sep, 2019
Here are a few 5 Star Ratings from GreenPal users
Donald Hopper
Yard Mowing in Rancho Cucamonga CA
I work at a large distribution center here in Rancho Cucamonga, and I am often tired from a long day of lifting and transporting stuff. I don't have much of an ability to mow my lawn because of this. But I know that Joe's Lawn Service can help me with getting my property cared for. I can call them, and they will come out to my place while I am at work. They always produce the perfect cutting pattern on my lawn while also ensuring the space is evenly cut every time. They also clean up the grass clippings and sweep the driveway, so I don't have to come home to a huge mess.
Shirley Perez
Yard Mowing in Rancho Cucamonga CA
I always wanted to have a lawn that looked like the grass at the Cucamonga Guasti Park. I asked for De Anda Landscape to come out to my property outside the Guasti Park neighborhood to see if they could help me with my lawn maintenance needs. They offered an excellent solution for my lawn care needs and informed me about their biweekly mowing service. My lawn has looked green and beautiful since then. I am willing to bet some of the people who fly over my home when coming into the Ontario Airport are probably jealous of my bright green lawn.
Nicholas Ruth
Lawn Care Service in Rancho Cucamonga CA
My home in Chaffey is right next to the Los Osos High School. I wanted my lawn to look more attractive than all the others around, but I also wanted it to look as green as the baseball fields outside the school campus. Luna Landscaping has helped me over the past few months with producing a beautiful lawn featuring a bright surface. The team has assisted me in seeding my lawn, cleaning off weeds, and watering and mowing it every week. The work they have put in has restored my lawn's beautiful color. Now it looks as bright as the athletic fields across the street.
William Flannery
Lawn Service in Rancho Cucamonga CA
I love how the team at RCH Gardening can help me with mowing my lawn every two weeks. They can come out to my Central Park home at a time I am comfortable with. They always come in on time and get in and out with ease. I am a father with four kids, so I know that it can be tough to take care of my lawn. I can trust the people at RCH with handling my lawn mowing and aeration services throughout the year. I can even go shopping with the kids at the nearby Ralphs while they take care of my lawn. The team does well with handling the grass while I am out.
Not in Rancho Cucamonga, CA?
Here are GreenPal's lawn service areas
Lawn Mowing Cost Calculator
Find out the average cost for Lawn Care Services In Rancho Cucamonga CA
You have many options to consider when finding lawn mowing and yard care services in Rancho Cucamonga. But while you might consider Craigslist for finding people who can keep your property looking great, we want you to know about GreenPal instead. The service providers you will read about at GreenPal are much easier to trust than anything you might find on Craigslist.
For starters, each of the lawn mowing companies we list on the site is easy to find and review. You can get information on where a company is located with regards to your home. You can find a specific service provider in the Central Park neighborhood near Terra Vista Parkway, for instance. You can also get reviews of each place from real people who have used these services and have reserved them through our listings on GreenPal.
Our app helps you find groups in your geographic area, but you can also search around to find different solutions of interest to you not too far from where you live.
You will find many options in different neighborhoods around GreenPal from Amethyst to Victoria Windrows. Each listing includes details on the types of services a company has to offer. You can compare choices from groups that offer aeration and seeding in Etiwanda to companies that offer edging and trimming in Lions.
You don't have to worry about sticking with long-term contracts if you aren't comfortable with any of the providers listed on this site. You can cancel a service and then switch to another right from the same app.
The best way to describe GreenPal is that it is the perfect solution to help you with clearing off all those things on your to-do list when it comes to your yard. It is a challenge for people from Church Street Park to Red Hill to find ways to get their lawn care services covered. From mowing to weeding to landscaping and even to handling the foundation, it is a challenge the make the most out of a yard. But with GreenPal, all that stress will be taken off your shoulders as you utilize a service you can trust and rely on.
Besides, everyone in Rancho Cucamonga is busy in some way or another. Some people have classes to attend at Chaffey College. Others have to get to their jobs at the Terra Vista Town Center. Let's not forget all those people who have to travel regularly and get going to the Ontario Airport before the traffic in the region picks up. Not everyone has time for handling their lawn care functions. Our work at GreenPal is here to help you find a service that fits in perfectly with your requirements for having an outstanding lawn you will love.
See what you can find for your yard care demands with GreenPal. Our service is here to give you the help you require for producing a lawn you will love and want to show off to the rest of the neighborhood you live in.
About Rancho Cucamonga California
Rancho Cucamonga is a city in California, United States.
Rancho Cucamonga is a city that links people to Los Angeles and the world. The city is on the southwestern corner of San Bernardino County.
Rancho Cucamonga is about 40 miles east of Los Angeles. The city is directly north of Ontario and the Ontario International Airport. The city is also surrounded by Fontana to the east with the Auto Club Speedway being right outside city limits. The San Gabriel Mountains are to the north.
Rancho Cucamonga is one of the brightest cities in California. The city experiences more than 280 days of sunshine each year on average.
The city is home to a Gerdau Ameristeel steel mill. This is the only long steel-producing plant in the state. Various recycled metals are processed at the mill to produce rebar or reinforcing steel for construction tasks.
Shopping opportunities are open to residents of Rancho Cucamonga at the Victoria Gardens center. The Ontario Mills shopping center is also just to the south of the city's limits. The city is also home to the Rancho Cucamonga Quakes, a minor league baseball team. The team plays its games at LoanMart Field.
The city is home to a few satellite campuses of various prominent universities like the University of Redlands. Chaffey College is a famous community college in the city. There are also four high schools in Rancho Cucamonga, including the Alta Loma and Los Osos High Schools.
Rancho Cucamonga was incorporated into San Bernardino County in 1977, but the city's history dates back to the thirteenth century. A Native American settlement existed on the land back at the time. It is believed that the Tongva people lived in the area at the time. Mexican governor Juan Bautista Alvarado took control over the land in the early nineteenth century. The region became known as Cucamonga at the time. An extended Chinese community formed in the early twentieth century with that grouping being responsible for producing much of the region's landscape. Cucamonga would eventually incorporate with two other local unincorporated communities in 1977 to form Rancho Cucamonga.
About 175,000 people live in Rancho Cucamonga, a massive increase over the estimated 1990 population of 100,000. Around 40 percent of the households in the city have at least one child under the age of 18 in the house.
The city is home to an extensive control channel and basin system. The setup is designed to keep the flow of streams from the San Gabriel Mountains from flooding the city.
Tired of unreliable lawn services?
So are we... See how it works
Recent lawns mowed in Rancho Cucamonga, CA
by GreenPal's community of lawn care pros
Save Time, Save Money,
Book a great local lawn service now with GreenPal.