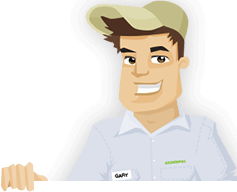 Needing your Lawn Cut?
Get Competitive pricing without the hassle
Book lawn mowing by a pro in Garden Grove
Order lawn mowing now without calling around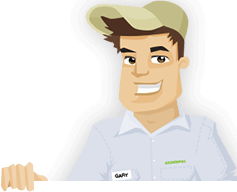 Needing your Lawn Cut?
Get Competitive pricing without the hassle
Book lawn mowing by a pro in Garden Grove
Order lawn mowing now without calling around
Local lawn mowing services in Garden Grove California
compete for your lawn

Here are Best Lawn Care Services in Garden Grove, CA as of Sep, 2019
Here are a few 5 Star Ratings from GreenPal users
Charles Bornwell
Lawn Mowing in Garden Grove CA
I had a new lawn installed at my Barney Street home recently. I wanted to ensure that the lawn could still look great, but it's often tough for me to take care of it. My job of teaching kids at Morningside Elementary makes it hard for me to have the time to care for my lawn. But I can contact Acunas Landscape when I need them to take care of my lawn. The team works quite well for helping me to cut my grass every few weeks. They are easy to contact and will come out to me at any time I need assistance. They do a great job with cleaning off the space as well.
Sandra Jones
Lawn Service in Garden Grove CA
I regularly bring my dog out to Westhaven Park for exercise. I've always been impressed with how well the park looks even with my dog and all the others running on it. I talked with Lezama to see what they can do to help my lawn look as fresh as what the park has. The team helped me with a specific cutting routine that was easy to plan out and follow. The team's aeration service also helped me to get my lawn to look greener over time. I love how the lawn looks just like what I see at the park. My dog loves how the yard feels too.
Philip Stevens
Yard Mowing in Garden Grove CA
I contacted RCH Gardening to help me get my lawn cut last month. I needed some help with getting my lawn in Davmor cut so I could focus on the busy holiday season at the store I work at in the Grove District. The team was very thorough and did a much better job with cutting my lawn than I regularly do. RCH cleaned up my yard after trimming the space. They did well with clearing out old weeds and with edging some hard spaces. I also love how well the team trimmed some of the bushes around my patio. The team was thorough and helped ensure I could concentrate more on a busy job without wasting time on a lawn mowing process that I'm not even good at to begin with.
James Thomas
Lawn Care Service in Garden Grove CA
I love how ER Garden Service helps me with taking care of my lawn. I first talked with them about fixing up my lawn a year ago after it got all worn from an extended drought in the Meadowood area. I wasn't sure as to what my grass was like or what type of seed or treatment was needed. ER helped me review the quality of my lawn and to check on the soil quality. They identified the treatments my yard needed and helped me with a regular irritation and aeration plan. The regular lawn mowing service they provided also helped ensure I could keep my lawn looking beautiful.
Not in Garden Grove, CA?
Here are GreenPal's lawn service areas
Lawn Mowing Cost Calculator
Find out the average cost for Lawn Care Services In Garden Grove CA
Are you looking to find a lawn maintenance service provider that covers your neighborhood in Garden Grove CA? The odds are you might be in a community that is crowded like Midwick that is often hard to find around major roads. You might also be in a northern spot like Citruswood that bears with lots of traffic from people en route to the nearby Disney resorts.
You don't have to worry about whether or not you can find a yard care team in Garden Grove California. You can find a provider through GreenPal to help you with all your lawn cutting needs.
Our service at GreenPal provides you with access to all the best lawn care teams in Orange County. You'll find many groups that will provide you with all the services you demand for your home. These include all the lawn cutting services you require for your space plus other edging and trimming solutions.
You can also use GreenPal if you've got a commercial site or other public lawn that needs to be mowed regularly. These include spots like public church areas in Lake Grove or shared apartment complexes around Adelle Street. Any lawn can be taken care of through the people listed here on GreenPal. The service is thorough and lets you know everything about the many teams that can help you with your needs.
You will have a simple time finding service at GreenPal. You can get help for your lawn care needs whether you're in Country Woods, Nutwood, Vons, or any other popular neighborhood in the city. You can add your zip code or address into the GreenPal app and then get direct information on all the spots in Garden Grove that are available for your lawn care needs.
Each listing includes details on the services that each provider has to offer. Every entity listed online will let you know about the services it has to offer and how well the team will help you out. Our lawn care providers want to let you know about the many things they have to provide for your home care needs. You'll find the listings on GreenPal to be thorough and straightforward for your use. Best of all, the service is convenient for helping you get more out of the work you wish to plan.
Also, you will find reviews of each of our service providers through the GreenPal app. The program lists information on all these lawn care teams based on factors like how well they operate and what you can utilize through these companies. Every review is also linked to a transaction with one of these service providers, thus helping to ensure you'll get a good deal going. These companies are listed in the Garden Grove Chamber of Commerce, so you know you'll get a quality service every time.
Take a look at what GreenPal has to offer when you're finding a quality lawn care service for your needs. You'll see that it is not hard for you to get the most out of your lawn care needs when you contact GreenPal to see what's available for your use.
About Garden Grove California
Garden Grove is a city in California, United States.
Garden Grove is a city on the western end of Orange County in California. Garden Grove CA is about 30 miles southeast of Los Angeles.
Garden Grove California is home to the Gem Theater and Festival Amphitheater, two popular arts centers. The Festival Amphitheater hosts an annual Shakespeare festival in the summer.
The Garden Grove Strawberry Festival is a particularly popular event held every Memorial Day weekend in the city. The event features several food-related events plus a carnival and parade. One of the most popular activities here is the cutting of the world's largest strawberry shortcake.
Ranchos Alamitos High School can be found on the northwest end of the city. Bolsa Grande High School is in the southern area. A third school, Santiago High School, is in the southeastern end.
The city of Garden Grove is home to the Crystal Cathedral, a large Roman Catholic Church building known for its massive glass body. The church is also home to the Hazel Wright Organ, one of the largest pipe organs in the world.
Residents can enjoy shopping at the Outlets At Orange on the far eastern end of Garden Grove CA. The shopping complex includes a large movie theater, and several outlet shops run directly by the brands themselves. Several eateries and a Lucky Strike bowling center are also found at the shopping space.
Alonzo Cook formed the town of Garden Grove in 1874 after buying 160 acres of land in the area. The town was a Methodist community at the start and included several orange and strawberry farms plus several rail connections. A sizeable portion of the city was destroyed in 1933 following the Long Beach Earthquake. The city would eventually rebuild and become incorporated as an official city in 1956. The population burst after World War II and again after the Vietnam War when Vietnamese refugees settled in the area.
The population of Garden Grove is around 175,000. Nearly a quarter of the population is of Vietnamese descent. The city has the second-largest Vietnamese population in the country.
Garden Grove CA is directly south of Anaheim. Disneyland and the Disney California Adventure Park are both just out from the northern end of Garden Grove, as is the Anaheim Convention Center. The Garden Grove Freeway, or California State Route 22, goes through the city and eventually links to I-405 to the west.
Tired of unreliable lawn services?
So are we... See how it works
Recent lawns mowed in Garden Grove, CA
by GreenPal's community of lawn care pros
Save Time, Save Money,
Book a great local lawn service now with GreenPal.