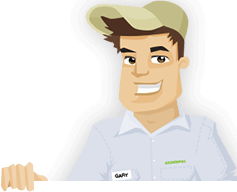 Needing your Lawn Cut?
Get Competitive pricing without the hassle
Book lawn mowing by a pro in Costa Mesa
Order lawn mowing now without calling around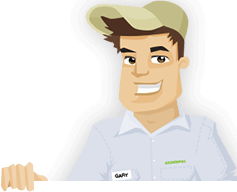 Needing your Lawn Cut?
Get Competitive pricing without the hassle
Book lawn mowing by a pro in Costa Mesa
Order lawn mowing now without calling around
Local lawn mowing services in Costa Mesa California
compete for your lawn

Here are Best Lawn Care Services in Costa Mesa, CA as of Aug, 2019
Here are a few 5 Star Ratings from GreenPal users
Derrick Roundtree
Lawn Maintenance in Costa Mesa CA
I got in touch with El Shadday to see how well Gustavo could help me with mowing my lawn in College Park. I don't have time to get the lawn cut on my own, what with me having so many classes at Orange Coast College. But Gustavo was very friendly and helped me schedule a plan for mowing my lawn. He talked to me about how he could aerate my lawn a few times a year and add new seed. His aeration and regular mowing have helped me get the greenest lawn in the Sunset Cove area, and I didn't have to cut anything myself.
Richard Bolton
Grass Cut in Costa Mesa CA
I called Lopez Gardening Service to help me with taking care of my lawn in Halecrest. The recent drought took a huge toll on my lawn. I needed an extra bit of help, and my job as a chemical engineer surely didn't provide me with any ideas on how I can handle my lawn on my own. But Lopez Gardening Service was able to help me by planning an irrigation plan and by offer regular aeration, watering, and mowing. The team always comes to my property every two weeks while I'm traveling to my job. They do a great job cleaning up after they are done too.
Jesse Standridge
Lawn Cutting in Costa Mesa CA
I talked with DOElawncare about getting my home in the Princeton Group neighborhood cleaned off. I travel out to Huntington Beach for work every year, so it is hard for me to have time to do anything for my lawn. Fortunately, I can contact DOElawncare to help me with mowing my lawn and cleaning it off every two weeks. I can schedule a time for them to come over in moments. The team is always prompt and ensures I can come home to a clean and freshly mowed lawn. The team does quite well with making nice mowing patterns too.
Melvin Withers
Lawn Care in Costa Mesa CA
I asked C&T Enterprises for help with getting my lawn cut in the Mesa North neighborhood. I teach at Paularino Elementary near my home, and I wanted to focus more on helping the kids learn. C&T has taken a huge load off of my shoulders. They not only help me to cut my lawn, but they also helped me to remove some weeds, clear off the leaves in the fall, and trim the bushes near my mailbox. I was very satisfied with how thorough and careful they were and how well they could take care of all those things in my yard.
Not in Costa Mesa, CA?
Here are GreenPal's lawn service areas
Lawn Mowing Cost Calculator
Find out the average cost for Lawn Care Services In Costa Mesa CA
Costa Mesa has grown over the years to include some of the most appealing neighborhoods in Orange County CA. From the high-end homes of 3400 Avenue of the Arts to the smaller townhomes of Westreef, you will find many types of properties in Costa Mesa California. But the one thing they all have in common is that they have lawns that need to be cut. The problem with trying to get the lawn cut is that the process of doing so is often harder to handle than you might expect. But the good news is that GreenPal is available to help you find someone who can assist you with your mowing demands.
You deserve only the finest services in the region to help you with your lawn maintenance needs. GreenPal is here to help you with getting your Costa Mesa lawn cut.
Specifically, GreenPal provides you with details on all the great lawn care services you can utilize in Costa Mesa California. It only takes a few moments for you to get a service in the area to work for you when you reserve it through GreenPal.
We at GreenPal proudly offer a service for helping you find the right lawn maintenance team for your needs. You can enter in details on your location in Costa Mesa CA. You will get details on all the great lawn care services available near your property. This works well in that you won't have to wait far too long after you call for help.
Are you in the Mesa Del Mar neighborhood and you need to find a lawn care provider near Orange Coast College? Maybe you're in Croftdon, and you need to find someone to take care of your space while you're bringing your kids to Paularino Elementary School. Whatever the case may be, you can find the service provider that fits your demands at GreenPal.
Our team can help you find a provider based on everything from your location to your budget. You can even get an idea on how much it would cost for your lawn to be cut through our estimate calculator.
Don't forget that the people who have linked up with us here at GreenPal are fully certified to work to your property's standards. These include groups that are approved by the Costa Mesa Chamber of Commerce .
Remember, your time is at a premium. With the traffic around Costa Mesa CA being impossible to bear with at times, you have to find a way to get your lawn cut. GreenPal is here to help you find a team that can do it for you and give you the help you desire for any property.
Take a look at what the GreenPal app can do for you as you look for a lawn care provider that fits your needs. You will find it is not hard for you to make the most out of your property when you get in touch with us for help.
About Costa Mesa California
Costa Mesa is a city in California, United States.
Costa Mesa is a city in northwestern Orange County CA that is about 45 miles southeast of Los Angeles and 20 miles south of Anaheim. The area is known for being Orange County's City of the Arts.
The city is popular for its extensive arts scene. The Pacific Amphitheatre and the Orange County Fairgrounds are both in the heart of the city. The Segerstrom Center for the Arts is a popular venue highlighting nationally touring stage shows throughout the year. Costa Mesa has also become noteworthy among football fans as the home for the training facilities and offices for the Los Angeles Chargers.
The fast-food restaurant El Pollo Loco has its headquarters in Costa Mesa CA. The restaurant is also Costa Mesa's largest employer with nearly four thousand people working for the company out here. The Irish-based credit reporting group Experian also has its North American headquarters in Costa Mesa. Hurley, Toyota Racing Development, Volcom and the Trinity Broadcasting Network also have large presences in the city.
Costa Mesa CA is right to the west of the John Wayne Airport. The airport serves millions of people every year with flights to Denver, Phoenix, San Francisco, Chicago, and Vancouver.
Orange Coast College is located in Costa Mesa CA. Other prominent schools include the Costa Mesa and Estancia High Schools.
Costa Mesa California is directly north of Newport Beach and east of Huntington Beach. Santa Ana is right to the north across from I-405.
The city has a population of about 110,000 people. More than half of the households in the city consist of families with at least one child.
The region has a semi-arid climate with the average highs reaching the 80s during the summer. The winters are calm with highs often reaching the 70s. The winter temperatures can get down to the mid-40s in most instances.
Costa Mesa CA was incorporated in 1953, although the city's history dates back to the mid-eighteenth century when a permanent European settlement was established in the region. The Rancho San Antonio settlement was formed in the area in 1801. The community grew in size in the early twentieth century. The nearby Santa Ana Army Air Base was critical to the growth of the region during World War II. People trained at the base during the war. Many of those people settled in the area after the war, thus leading to Costa Mesa's further growth and eventual incorporation.
Tired of unreliable lawn services?
So are we... See how it works
Recent lawns mowed in Costa Mesa, CA
by GreenPal's community of lawn care pros
Save Time, Save Money,
Book a great local lawn service now with GreenPal.