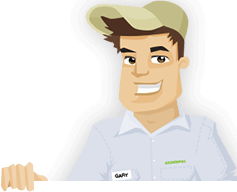 Needing your Lawn Cut?
Get Competitive pricing without the hassle
Book lawn mowing by a pro in Norwalk
Order lawn mowing now without calling around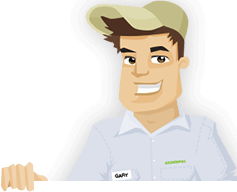 Needing your Lawn Cut?
Get Competitive pricing without the hassle
Book lawn mowing by a pro in Norwalk
Order lawn mowing now without calling around
Local lawn mowing services in Norwalk California
compete for your lawn

Here are Best Lawn Care Services in Norwalk, CA as of Oct, 2019
Here are a few 5 Star Ratings from GreenPal users
Rudio David
Lawn Care in Norwalk CA
I needed to get the lawn cut at my home on Mapledale Street, but there were a few ant hills in the area. I was worried that a lawn service would cause those ant hills to spread further. Fortunately, Sparta Landscape came over with a plan to help clear out the ant hills and kill off those spots so the ants would go elsewhere. The team did well with washing off and neutralizing those spaces while also mowing my lawn at the right height. The people at Sparta did very well with taking care of my spot so it would be cut right.
Susan James
Lawn Mow in Norwalk CA
I love how Isos Landscaping can help me with mowing grass and caring for my landscape while I am out at work in La Habra. The team always texts me with details on when they're coming to my lawn and what they're doing. They do a great job with mowing my lawn off of Foster Road and with trimming the tree that faces the road, so it looks nice for everyone to see. They also helped me with keeping weeds around my home under control, which is a problem I had been dealing with for years before they started working on my space.
Chris Chadwick
Lawn Care in Norwalk CA
I asked the team at Tony's Gardening to help me with mowing my lawn on Mapledale Street without getting grass all over my in-ground pool. The team did very well with mowing the space and with keeping the grass from spreading. They ensured the grass was collected and helped me with the cleanup process after they were done. They did well with edging the lawn near the paved surface around my pool, and even then they still ensured the grass would not spill towards the pool. I was delighted with how well the team was able to handle the space without a struggle.
Kim Johnson
Lawn Mow in Norwalk CA
The lawn at my house on Hacienda Drive usually looks green and beautiful, but there was a time when it was dying out even after I kept on watering the space. I couldn't figure out what we wrong, but Luna Landscaping found that I needed to get my lawn aerated. The team explained to me how aeration works and how it can help me with watering my yard in the future. They assisted me with a full process for aerating, watering, and mowing my lawn after we agreed to the service. They were very courteous and helped me understand everything I can do for my space.
Not in Norwalk, CA?
Here are GreenPal's lawn service areas
Lawn Mowing Cost Calculator
Find out the average cost for Lawn Care Services In Norwalk CA
It is intriguing to see how well lawns around Norwalk CA can grow and thrive. But at the same time, those lawns might struggle to grow at times. Yards around the Norwalk CA area often deal with struggles relating to how well they can grow and develop. But the good news is that you don't have to worry about problems relating to your lawn when you contact a talented lawn maintenance team for help.
You don't have to struggle with finding such a lawn care team for your home either. You can use the GreenPal app to find a great team that will assist you with all of your lawn maintenance demands. You'll see that the groups listed on the GreenPal app will provide your Norwalk home with everything you require for keeping the space looking entertaining and attractive.
Whether you've got a large lawn near Holifield Park or something smaller outside the Civic Center, you can use the GreenPal app to find a provider that will help you with your lawn mowing needs. Enter in your home address, and the app will let you know who's available near you and how a team can come out to your space. The design of the app gives you full control over your lawn mowing experience and in finding someone who can help.
You'll get information on various lawn care providers in the Norwalk area. These include entities supported by the Norwalk Chamber of Commerce. You can find groups that can travel to Vista Verde or San Gabriel among other sections of the city. The support you will get out of the team at GreenPal will help you with ensuring you'll have someone who can assist you with all of your lawn care demands. Don't forget about the helpful reviews listed on the site. The reviews will help you identify someone who can come to your property and take care of your lawn the right way.
You don't have to hold a Beverly Hills budget to afford what you can find through GreenPal. You can afford the providers listed on GreenPal whether they're ones that cover the townhomes on Hacienda Drive or some of the cramped homes around the Pioneer Boulevard area. You will get a free estimate through the GreenPal app with value available for your use based on your location, the size of your lawn, and how often you need help with your lawn maintenance needs.
You can take care of the payment process through the GreenPal app as well. You can pay for services, switch providers, and leave reviews among other things. The app is a one-stop spot for yard maintenance services that you're bound to love utilizing.
See how well the GreenPal app will work for you as you look for a lawn care team who can come to your space in the Norwalk CA area. We want to assist you in finding a talented provider who understands what you require and that you'll have the control you demand for any intention surrounding keeping your lawn looking appealing.
About Norwalk California
Norwalk is a city in California, United States.
Norwalk CA is a southeastern suburb of Los Angeles. The city refers to itself as "A Connected Community" thanks to how well Norwalk links people to places around Los Angeles County.
The Norwalk-La Mirada Unified School District is the largest employer in Norwalk with nearly 2,000 people working for the district. Cerritos College is also located within the city.
The Los Angeles County Registrar and Recorder's offices are in the city of Norwalk. The offices are responsible for maintaining voter records, issuing marriage licenses, and processing birth and death certificates.
Among the largest employers in the city include Target, Doty Brothers Construction, Walmart, Southland Care Center, and Double Tree Hotel. Each of these employers has at least 150 people working for them within the city of Norwalk.
The Metropolitan State Hospital is located at the northeastern part of the city. The hospital covers more than 160 acres of land and focuses on handling those who are mentally ill, including those who are mentally incompetent to stand trial and those who were declared not guilty in a court by reason of insanity.
Norwalk Town Square and Paddison Square are the two major commercial centers in the city. These two spaces include various local and national retailers and restaurants.
Norwalk CA was initially settled by the Shoshonean Native American tribe and was later settled by the Spanish in the eighteenth century. The land mass was transferred to the United States after the Mexican-American War in 1848. The city would grow throughout the nineteenth century and was named Norwalk for how the Anaheim Branch Railroad system crossed the "north-walk" in the area in 1873. The city was incorporated into Los Angeles County in 1957.
Norwalk CA is surrounded by Cerritos and Artesia to the south, Downey to the west, and La Habra to the east. The Santa Ana Freeway or I-5 goes through the city and links to the San Gabriel River Freeway or I-605. The city is also home to a connection between I-605 and the Century Freeway or I-105. Norwalk is also home to an Orange County Line station on the Metrolink rail system and a Green Line station on the Metro system.
The population of Norwalk is at about 100,000 people. The city is a Hispanic or Latino-majority city.
Tired of unreliable lawn services?
So are we... See how it works
Recent lawns mowed in Norwalk, CA
by GreenPal's community of lawn care pros
Save Time, Save Money,
Book a great local lawn service now with GreenPal.