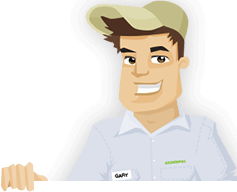 Needing your Lawn Cut?
Get Competitive pricing without the hassle
Book lawn mowing by a pro in Hawthorne
Order lawn mowing now without calling around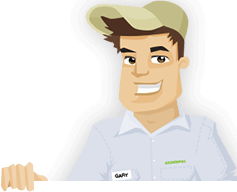 Needing your Lawn Cut?
Get Competitive pricing without the hassle
Book lawn mowing by a pro in Hawthorne
Order lawn mowing now without calling around
Local lawn mowing services in Hawthorne California
compete for your lawn

Here are Best Lawn Care Services in Hawthorne, CA as of Sep, 2019
Here are a few 5 Star Ratings from GreenPal users
Benjamin Sullivan
Yard Cutting in Hawthorne CA
My lawn in the Hollypark area had so many weeds recently that the people who run the Chester Washington Golf Course near my property told me that it was hurting the style of the course. I had to get some help, so I talked with Moreno Gardening to see what they could do for me. The team did very well with repairing my lawn and with cleaning off the space. They helped with drying out the weeds and with keeping the rest of my grass from burning or wearing out. The team was useful in helping me with mowing my space after that too.
William Zales
Lawn Care Service in Hawthorne CA
My work at the Juan Cabrillo Elementary School forces me to spend more time grading papers and managing discipline report than what I can afford. I don't have time to do many things around my home near Glasgow Park down south, so I contacted Yoons Landscaping to help me with mowing my lawn. The team has been providing me with monthly service for aerating, weeding, watering, and cutting the grass. My yard looks as green as the lawns outside the classroom buildings here at the school. The team also always cleans up after they are done with the task at hand.
Susan Bullock
Yard Cutting in Hawthorne CA
I called Martinez Landscape recently to help me with mowing my lawn on Hindry Avenue. I was surprised that they were able to come to my property, as it's been tough for me to find a yard maintenance team who can come to this relatively remote part of Hawthorne. But they stuck around for the day and ensured that I would have everything taken care of. They had all the weed removal, aeration, and mowing materials that I needed for my space. I wasn't worried about how well my lawn would look thanks to the services they offered for my needs.
Sean Farmer
Lawn Care Service in Hawthorne CA
I called AGS Gardens to help me with mowing my lawn in the Ramona Tract area. My field is relatively new, as I ordered a new layer of sod a year ago. I was concerned that the grass bed was starting to grow weeds. But AGS helped me with mowing my lawn to the proper height and with identifying trouble spots around the yard. They did well with clearing out many of the old weeds that had grown near my sidewalk. They have also helped me with aerating my lawn bed so the space would be natural to water and clear out.
Not in Hawthorne, CA?
Here are GreenPal's lawn service areas
Lawn Mowing Cost Calculator
Find out the average cost for Lawn Care Services In Hawthorne CA
The quality of your lawn in the Hawthorne CA area is critical to your property. You need to ensure that your yard looks outstanding if you want your property to look more appealing, especially if you have a lawn near LAX or if you're trying to enhance your property's value.
You can use the GreenPal app to find a lawn care provider of value to you whether you have a small lawn near Del Aire or a larger surface in Wiseburn. The GreenPal app will let you know who's available for helping you with your property no matter how large or small the area might be.
The best part of using the GreenPal app is that it is easy to utilize for your lawn care needs. You don't need to be a technical expert to make the GreenPal app work for you. You only need to get the app installed on your mobile device and then find a group near your address. You can also confirm an appointment with someone and even pay for services through the app if you prefer. The flexible design of the GreenPal app ensures you'll get the help you need.
You won't have to worry about whether or not the people that you can find through GreenPal are suitable for your space either. Our team will help you review various qualified lawn care providers listed through the Hawthorne Chamber of Commerce among other prominent groups in Los Angeles County. We have thoroughly analyzed each of the groups listed on the app to ensure you'll only get the help you need from trustworthy parties.
You will find that the GreenPal app is useful for your home even if you live in a tough to reach part of Hawthorne. You might assume that it would be tough to find someone who serves homes off of Aviation Boulevard, but GreenPal will give you details on who can do this. Meanwhile, properties on the Imperial Highway aren't lost causes to the lawn care providers listed on GreenPal. You will love the coverage that you will get out of the app for when you need someone who will assist you with all your mowing needs.
The best part of what we offer on GreenPal is that our services are comprehensive and fit well for when you need someone that you can both trust and afford. You can get a general analysis of what you might spend on services through the app. We can help you find details on an estimate for getting the lawn cut at your space based on your location, how often you need to get the lawn cut, and the size of your yard. We know that your needs are specific, which is why we always provide thorough information you can trust on the GreenPal app.
Check out what you can find through the GreenPal app today when you're looking for someone who can help you with grass cutting around the Hawthorne CA area. We love helping people with finding the best teams for all their lawn demands.
About Hawthorne California
Hawthorne is a city in California, United States.
Hawthorne California is in the southwestern part of Los Angeles County. The city was incorporated in 1922 and is referred to as the City of Good Neighbors.
Various businesses formed by business mogul Elon Musk are based in Hawthorne. These entities include the tunnel construction group The Boring Company, the Tesla electric car company, and the SpaceX aerospace group. The electronics company OSI Systems is also based out of Hawthorne.
The Centinela Valley and Los Angeles Unified School Districts operate schools in Hawthorne, including the Hawthorne and Washington Preparatory High Schools. El Camino College, a community college, is also located in Hawthorne.
The Hawthorne Municipal Airport is in the northeastern part of the city. The airport is a spot for private aviation services. SpaceX has its headquarters situated in the airport. The Beach Boys Historical Marker is also near the airport. All the original members of the iconic band lived in Hawthorne.
Northrop Grumman has a large office space outside of the city limits. The Northrop Corporation, a civil defense group that merged with Grumman, was formed in Hawthorne. The headquarters for Mattel, a toy company formed in Hawthorne, is outside the city limits as well.
Hawthorne is south of Inglewood and east of El Segundo. The Los Angeles International Airport or LAX is directly northwest of Hawthorne. The Century Freeway or I-105 forms much of the northern border of the city and leads to LAX. The San Diego Freeway or I-405 is on the western end.
The population of Hawthorne CA is around 88,000. More than half of the population is Hispanic or Latino in origin.
Temperatures reach around the 70s throughout much of the year in Hawthorne. The June Gloom or May Grey effect can be noticed in the late spring. The coastline brings foggy skies in the morning, which eventually leads to sunny skies in the afternoon.
Hawthorne CA was formed in 1905 as a residential community. The area was named for Nathaniel Hawthorne, the author whose birthday was on the same day as one of the town's founders' daughter, July 4. The town was incorporated in 1922. Hawthorne was a sundown town during much of the early twentieth century, as non-white visitors were warned to leave before sundown. The rule was dropped in the mid-twentieth century, and today nearly a quarter of the city's population is black.
Tired of unreliable lawn services?
So are we... See how it works
Recent lawns mowed in Hawthorne, CA
by GreenPal's community of lawn care pros
Save Time, Save Money,
Book a great local lawn service now with GreenPal.