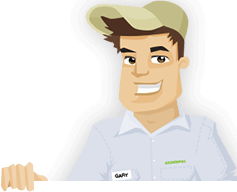 Needing your Lawn Cut?
Get Competitive pricing without the hassle
Book lawn mowing by a pro in Torrance
Order lawn mowing now without calling around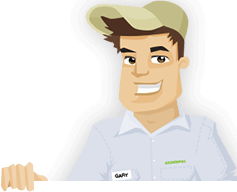 Needing your Lawn Cut?
Get Competitive pricing without the hassle
Book lawn mowing by a pro in Torrance
Order lawn mowing now without calling around
Local lawn mowing services in Torrance California
compete for your lawn

Here are Best Lawn Care Services in Torrance, CA as of Sep, 2019
Here are a few 5 Star Ratings from GreenPal users
Justin Wilson
Lawn Mow in Torrance CA
The tree and grass space around my home at the Torrance Gardens mobile park isn't much, but it ties the space together. It has been hard for me to find a good solution for caring for that spot without cutting too deep. Eddie comes over every month to help me with both cutting the grass at the right height and with trimming the tree so it won't tilt over. He's done so well for me that some other people around the mobile park have asked him for help with clearing out weeds around their lawns and with cutting their grass.
Peter Lawrence
Lawn Care Service in Torrance CA
My work at the chemical plant along Crenshaw Boulevard is tiring enough to where I need a good shower after each shift. I don't want to make things worse by having to mow my lawn in the Delthorne area after I get home. Martinez Landscape comes out while I am working once a month to mow my lawn for me. The team does well with measuring and inspecting the lawn. They've done well with aerating my lawn on demand as well. The team always does services based on what I agree to without any surprises. They always leave notes for me about my yard so I can review them when I get home too.
Amanda McCabe
Lawn Care Service in Torrance CA
I work every weekday at an auto repair shop, on Crenshaw and Sepulveda, and I spend my weekends taking care of my car. Lawn care is the last thing that I know about. The good news is that El Shadday is there for me. The team comes to my property every month and helps me with mowing my space and taking care of all the cleanup. They do well with my lawn near Hickory Park, but the thing that impressed me the most was how well they aerate the yard. I haven't had any standing puddles of water on my lawn in months.
Lauren Jefferson
Lawn Mowing Service in Torrance CA
Carrillo arrived at my home in Marble Estates at the time they said they would come. I don't ever recall the cable guy ever doing that. Carrillo also helped with measuring my lawn and checking on its drainage before they starting mowing. I found out that my lawn was being cut too short and that it needed to grow a slight bit for the grass to feel healthy. After a few sessions, my grass looked greener, and the weeds started to disappear. They also explained in detail to me what they did for my lawn, something that other professionals hardly ever do at my place.
Not in Torrance, CA?
Here are GreenPal's lawn service areas
Lawn Mowing Cost Calculator
Find out the average cost for Lawn Care Services In Torrance CA
Did you know that you can take care of your lawn care chores in Torrance CA with a single phone app? You need one click on the GreenPal app to get all those chores covered without delay. This is the best lawn care near me app that you can use today.
But how does an app like GreenPal work for you? The design of GreenPal is simple. You will enter in details on where you are and then specify the services that you require. You can ask about lawn mowing, landscaping, and other solutions that will help you make the most out of your space.
You can find details on people around your region that can help you with your lawn care demands. You will find details on a quality service provider near you whether you're on 166th Street, near McMaster Park, or around Van Ness Avenue.
Our program will help you identify the right teams that you can trust. You will find various great entities that are listed with the Torrance Area Chamber of Commerce. Each of these teams is trustworthy and will provide you with the help you deserve for making the most out of your lawn.
After this, you can tap on the proper buttons to reserve services from a provider that you can trust. The setup is easy to utilize and will help you get someone out to your space at a time that is right for you. You can also pay for services through the app. There's also the option for you to get in further touch with someone through GreenPal if you have an extensive array of needs for keeping your lawn under control.
You can get a general estimate over how much you would pay for services through the GreenPal app as well. The official charge will vary by service provider, the size of your lawn, and how often you need to get the lawn cut. The details will be thorough and provide you with a general idea of what to expect out of the lawn maintenance process.
You can switch between lawn service providers through the app if necessary as well. You can review each of the different providers we have listed with a few clicks. This is useful if you are not satisfied with your initial provider. But the best part of this is that it ensures the providers listed on this app will work to their best potential for you.
Don't forget that GreenPal can work for everyone in Torrance regardless of the type of property one owns. Whether you have a commercial property in Hillside or you're at an apartment complex in Mariners Park, we can help you find lawn care providers that you can trust.
See what you can find through the GreenPal app today. We want to help you find the right lawn care providers in Torrance CA no matter where in the city your lawn is located. The service will especially provide you with access to all the top lawn care providers around Torrance that will help you with keeping your yard looking beautiful.
About Torrance California
Torrance is a city in California, United States.
Torrance CA is located in the South Bay section of the Los Angeles area. The city is famous for its beach spaces.
Torrance is home to the largest concentration of Japanese residents in the United States outside of Hawaii. The city is home to various Japanese business offices and shopping spaces, including a Mitsuwa supermarket.
The American headquarters of the Honda Motor Company is located in Torrance. Honeywell Aerospace also has a significant office and factory in Torrance. The factory builds Garret turbochargers found in various high-end vehicles. The Robinson Helicopter Company is also located in the city. All Nippon Airways, a Japanese airline, has its American base in Torrance.
The Del Amo Fashion Center is located in the central part of Torrance near Hawthorne Boulevard. The mall is the third-largest mall in the United States based on retail space. About 2.6 million square feet of space can be found here alongside more than 250 retailers.
Five high schools are located in Torrance CA. Torrance High School is famous for its Main Building constructed in 1917 and its auditorium from the 1930s.
Torrance CA was originally part of a Mexican land grant on space that was once occupied by the Tongva people. Real estate developer Jared Sidney Torrance purchased part of the land mass in the early twentieth century. The city named for him was formed in 1912 as part of a planned community. The city would be incorporated in 1921.
Torrance CA is on the southern end of Los Angeles County. The city is east of Redondo Beach and west of Carson. The city is accessible through such significant roads as South Western Avenue, Hawthorne Boulevard or Route 107, the Pacific Coast Highway, and the San Diego Freeway or I-405. The city is about 20 miles southwest of Los Angeles. The Los Angeles International Airport is not too far to the north of the city.
The city has a population of about 147,000. Much of the city was formed in the 1950s when the population rose from 20,000 to 100,000.
The subtropical climate in Torrance CA provides the city with a consistent weather pattern. The city frequently experiences conditions from 65 to 75 degrees Fahrenheit throughout the year.
Tired of unreliable lawn services?
So are we... See how it works
Recent lawns mowed in Torrance, CA
by GreenPal's community of lawn care pros
Save Time, Save Money,
Book a great local lawn service now with GreenPal.