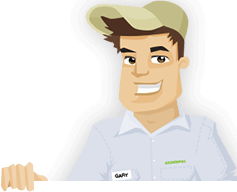 Needing your Lawn Cut?
Get Competitive pricing without the hassle
Book lawn mowing by a pro in Inglewood
Order lawn mowing now without calling around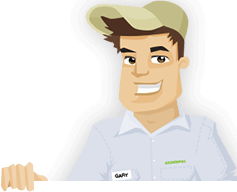 Needing your Lawn Cut?
Get Competitive pricing without the hassle
Book lawn mowing by a pro in Inglewood
Order lawn mowing now without calling around
Local lawn mowing services in Inglewood California
compete for your lawn

Here are Best Lawn Care Services in Inglewood, CA as of Oct, 2019
Here are a few 5 Star Ratings from GreenPal users
Jason Kress
Lawn Mowing Service in Inglewood CA
My home near Lennox Park has been bearing with lots of fatigue from there being hardly any rain around the area. But Luna Landscaping helped me with finding a new irrigation setup for my lawn that is easy to handle without the layout being so complicated or tough. Their soil loosening and aeration services were helpful for me as these assisted me in getting my lawn looking green and attractive once again. The best part of the service is that the setup they offer at Luna Landscaping ensures my yard will not experience flooding when I try to water it again.
Neil Carey
Lawn Care in Inglewood CA
My work at the pet care and housing center near the airport is easy for me to handle, but mowing my lawn is another story. It turns out that mowing my lawn isn't as easy for me to manage as combing a cat's hair. But I found that AP Gardening can help me with everything surrounding my yard and how well the space looks. I love how AP Gardening has helped me with mowing my lawn and keeping the area looking smooth all the way through. My lawn looks greener than ever, and it is at the point where the dogs I care for could safely roll around on the grass if they wanted.
Thomas Gregory
Lawn Cut in Inglewood CA
I asked Florentino Galicia to help me with mowing my lawn on Queen Street not long ago. My yard is right near the Inglewood Cemetery, and I thought it wouldn't be right if my lawn had lots of dead spots along its body near such a solemn place. Florentino Galicia has been coming by every month to help me with mowing my lawn and aerating the space so the area could be seeded well enough. I love how the team here helps me with every part of my yard so the space will look more beautiful and respectful all around.
Brian Talen
Lawn Cut in Inglewood CA
I have been dealing with lots of stress with my home around Ocean Gate Avenue. My home has been dealing with pressure from the winds and smog produced from LAX next door. I asked Juan for help with my lawn, and he gave me a great solution for my space that has already made a difference. Juan comes to my yard every month and helps me with mowing my surface and with aerating on occasion. He has also helped me with trimming the spots near my driveway and foundation. I love how thorough and precise he is with the work he puts in.
Not in Inglewood, CA?
Here are GreenPal's lawn service areas
Lawn Mowing Cost Calculator
Find out the average cost for Lawn Care Services In Inglewood CA
The challenges that come with maintaining a lawn in Inglewood CA are distinct. Some greens like around Briarwood Lane have compact spaces where the soil is tight. Other grasses like the ones around Inglewood Park can overgrow and be tough to handle on one's own.
It is frustrating for people in Inglewood CA to handle their grass cutting efforts themselves. That's why we at GreenPal are here to help people find the best lawn care services they can hire in any spot in the city.
We've teamed up with the best lawn maintenance teams in Inglewood to help people with maintaining their lawns as well as possible. These lawn services include groups that are supported by the Inglewood Chamber of Commerce.
The assortment of companies you can trust for your lawn care needs include ones located around all the major regions of the city. From Century Boulevard on the south to Florence Avenue to the north and the spaces near LAX to the west, you can find someone who will help. You only need to enter in your address in the GreenPal app to hire a team that will come to your space.
The listing of grass cutting and landscape maintenance companies you'll discover through GreenPal will be extensive. You'll see descriptions of each company as prepared by the providers themselves. Reviews of their services will also be available. These reviews are from real people who have hired these grass cutting teams through GreenPal, so you know you're getting a genuine opinion from each person you contact for help.
You will learn about what it will cost for you to hire a lawn maintenance team in the Inglewood area. Our app will list values for services based on factors like your location, how large your lawn is, and how often you need to get the lawn cut. You have the option to pay for services through the app too.
The solutions that you will come across are worth exploring through the app. The best part about our app is that we have made it very easy for you to utilize. You don't have to be an expert to use the GreenPal app, but you will need a phone or tablet to use the program. Even after you download it, you won't struggle for long when making the system work.
Remember, the system will work no matter where you are in Inglewood. Is your home in East Inglewood, or are you out in Hollywood Park near the construction site? Perhaps you're in a quaint part of the city like Morningside. Whatever the case is, you can find great teams through the app that will help you with everything you demand when cutting your grass.
Look at what the GreenPal app has to offer for your needs when you're aiming to make the most out of your lawn care demands. We want to help you find the lawn mowing provider that is right for you at your Inglewood home.
About Inglewood California
Inglewood is a city in California, United States.
Inglewood California is a southwestern suburb of Los Angeles. The city is directly east of the Los Angeles International Airport or LAX.
LAX helps keep Inglewood active throughout the year. Nearly 90 million people go through the airport every year with flights to and from San Francisco, New York, Las Vegas, London, Seoul, and Mexico City among other places.
The Forum is located in Inglewood. The venue is the former home of the Los Angeles Lakers and Kings sports teams and is designed with a series of columns on the outside. The arena regularly holds concerts and other special events.
The Hollywood Park region of Inglewood is a favorite site home to a casino and large shopping center. A new professional football stadium that will host the Los Angeles Rams and Chargers teams will open in the area in 2020.
The Inglewood Unified School District serves the Inglewood area. The school district includes a few high schools as well as an alternative high school, the Hillcrest High School. Los Angeles Southwest College can be found outside the city's limits to the southwest.
The Inglewood Park Cemetery takes up a large portion of the land in the central part of Inglewood. The 200-acre property includes various monuments and is also the burial site of many prominent celebrities including Ray Charles, Etta James, Robert Kardashian, Walter Lang, and Sugar Ray Robinson.
Inglewood CA was settled in 1781 by the Spanish. The land would be transferred to the Americans after the Mexican-American War in the nineteenth century. The city grew as an outgrowth of Los Angeles and would be incorporated in 1908. LAX was set up outside the city in 1930.
Inglewood is surrounded by the Century Freeway or I-105 to the south and the San Diego Freeway or I-405 to the west. The roads both lead to LAX. A few hotels and car rental spots that serve people at LAX can be found around the western end of the city.
Inglewood has a population of about 110,000 people. Nearly a third of the residents are foreign-born with most of those people coming from Mexico or El Salvador.
Century Boulevard is the main road in the city for business and recreational activities. The road leads directly to LAX.
Tired of unreliable lawn services?
So are we... See how it works
Recent lawns mowed in Inglewood, CA
by GreenPal's community of lawn care pros
Save Time, Save Money,
Book a great local lawn service now with GreenPal.