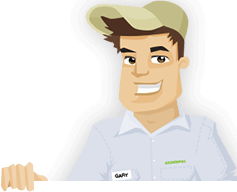 Needing your Lawn Cut?
Get Competitive pricing without the hassle
Book lawn mowing by a pro in South Gate
Order lawn mowing now without calling around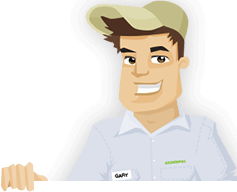 Needing your Lawn Cut?
Get Competitive pricing without the hassle
Book lawn mowing by a pro in South Gate
Order lawn mowing now without calling around
Local lawn mowing services in South Gate California
compete for your lawn

Here are Best Lawn Care Services in South Gate, CA as of Oct, 2019
Here are a few 5 Star Ratings from GreenPal users
Michael Crane
Lawn Care Service in South Gate CA
My Rosewood Avenue home had been dealing with some huge problems with dead grass patches all around the place. Those patches were bothering me, especially since the shrubs around my lawn were looking great. But Pete's Lawn Service found that my soil in those spots was compacted. They helped me with loosening up the soil and clearing out the debris around the area. They were very thorough and precise in taking care of my lawn the right way. The team especially did well with correcting the problems around my space. Today my Rosewood lawn is the greenest on the street.
Emily Tracy
Yard Mowing in South Gate CA
Ernesto Delarosa came to my home on Garden View Avenue and was thorough in everything he was doing. He helped me with trimming my bushes and trees and also edged and cut the grass around my mailbox, my driveway, and some of the other spots where the grass was growing over. The lawn mowing service was also very useful for how it kept my lawn looking healthy without risking weeds. The tree service he provided was also helpful for ensuring the solar panels on my roof can get the sun rays they require without a tree stuck in the way.
Brian Lopes
Lawn Maintenance in South Gate CA
I recently installed a new landscape at my home on Walnut Avenue, but I was worried that my lawn wasn't responding well to it. I noticed several new weeds around my walkway not long after I got my landscape up and running. Angels Family Inc helped me with identifying the problems surrounding my lawn and discovered that my yard had become increasingly compacted after I got the landscape installed. The team assisted me with loosening up the soil and with mowing grass not long after that. They helped me with safely clearing out those weeds without hurting my new plants too.
Michael Williams
Lawn Service in South Gate CA
My home on Santa Ana Street has a sidewalk moving in the middle. The spot nearest my house has struggled to look great when compared with the grass near the street. But Lawn Care Direct has helped me to fix up my lawn and keep it from wearing out or looking unappealing. The team at Lawn Care Direct has helped me to improve upon my lawn by aerating it throughout the year and with treating compacted spaces. Their analytical efforts do well without tearing up my lawn. The team always lets me know when they're coming even when I'm at work.
Not in South Gate, CA?
Here are GreenPal's lawn service areas
Lawn Mowing Cost Calculator
Find out the average cost for Lawn Care Services In South Gate CA
The most significant problem with finding a helpful lawn service in South Gate CA is that you'll come across many teams that claim to help you with taking care of your lawn the right way. You might read stories about teams taking care of lawns and trees around Karmont Avenue and other regions in the city. These include groups that serve yards for homes and businesses alike.
But the problem with many of these lawn care providers is that they're not necessarily the most trustworthy. As useful as Craigslist can be for many advertising and messaging needs, there's always the risk that something you come across on a site like this might not be legitimate. But when you look for help through GreenPal, you'll find that it is not overly hard for you to produce a lawn that you will love.
You can use the GreenPal app to find various legitimate and useful lawn services in South Gate CA. These include services from lawn care teams that are listed with the South Gate Chamber of Commerce. The teams that you'll find on GreenPal are ones that have been around the area for years and have served people around all parts of the city.
Do you have a small home on Lillian Lane and you need a lawn service team to come out to mow your lawn and remove all those weeds? Enter in your address here or anyone else around the Imperial Highway and then review the results. You'll get information on many useful lawn care teams located not too far from where you live.
The best point about what you'll get from GreenPal is that the details are specific and useful in many ways. You'll find information on the cost of grass cutting services among others when you look at what the GreenPal app has to say. You'll find a service that works for your budget regardless of whether you can afford to play eighteen holes at the Los Amigos Golf Course or only nine at South Gate Park.
The teams that you can find through the GreenPal app will cover many segments of the area. You can get a lawn service to come to your home on Tweedy Boulevard, for instance. You could also get someone to help you with a commercial lawn you own on the Tweedy Mile. You could also have a team reach you at Circle Park or Iowa Avenue among other less-crowded spots in the city.
It is also easy to reserve services. You can confirm services and pay for them directly through the GreenPal app. You can also contact people directly through the GreenPal app as necessary. The specifics you'll get out of the app will be to your advantage.
Download the GreenPal app today and get started in finding the right lawn care providers for your spot. You'll discover when working with the GreenPal app that it is not hard for you to make the most out of this space at your home.
About South Gate California
South Gate is a city in California, United States.
South Gate CA is a city located in Los Angeles County. Known as Azalea City, South Gate is a city situated along the Los Angeles River.
Much of the economic activity in South Gate CA takes place along the Tweedy Mile and Firestone Boulevard regions. The El Paseo South Gate Shopping Center on the far eastern part of the city is one of the most popular sites for shopping in the city. The Azalea Regional Shopping Center can be found in the central part of South Gate.
South Gate Park is a unique public meeting space in the city. The park covers nearly a hundred acres of land. The park includes an indoor swimming stadium, a nine-hole par-three golf course, and several tennis courts and soccer pitches.
The Los Angeles, Downey, and Paramount Unified School Districts both have schools in the city of South Gate. The South Gate and South East High Schools are the most prominent schools in the city. There are also a few science and math magnet schools in South Gate, including the Bryson Avenue and San Miguel Avenue Elementary Schools. A satellite campus of East Los Angeles College can also be found in the city.
South Gate CA is directly south of downtown Los Angeles. The city is surrounded by Huntington Park to the north, Lynwood and Compton to the south, and Downey to the east. The Long Beach Freeway or I-710 and the Los Angeles River can both be found in the eastern part of the city.
The city of South Gate has a population of 95,000. The city has one of the largest Hispanic populations in the county.
South Gate has a semi-arid climate with the area getting about 15 inches of rain per year on average. Most of the rain occurs from November to April. Temperatures often range from the 50s to 70s depending on the time of day.
South Gate was settled by many Spanish families in the eighteenth century. Part of the land was owned by former Los Angeles mayor Francisco Lugo. The area would eventually become developed in the late-nineteenth century. The R.D. Tweedy family bought a few thousand acres of land in the area around that time. The city would soon be renamed South Gate and eventually be incorporated in 1923.
Tired of unreliable lawn services?
So are we... See how it works
Recent lawns mowed in South Gate, CA
by GreenPal's community of lawn care pros
Save Time, Save Money,
Book a great local lawn service now with GreenPal.