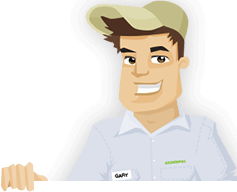 Needing your Lawn Cut?
Get Competitive pricing without the hassle
Book lawn mowing by a pro in Downey
Order lawn mowing now without calling around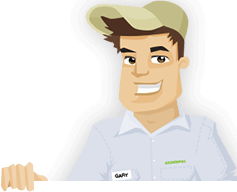 Needing your Lawn Cut?
Get Competitive pricing without the hassle
Book lawn mowing by a pro in Downey
Order lawn mowing now without calling around
Local lawn mowing services in Downey California
compete for your lawn

Here are Best Lawn Care Services in Downey, CA as of Oct, 2019
Here are a few 5 Star Ratings from GreenPal users
Tom Mitchell
Lawn Maintenance in Downey CA
I asked the people at Unique Landscape to see how well they can take care of my lawn. They discussed the services they have to offer while letting me know what I would spend on services. My yard in the Rio Hondo area is small, but the place tends to develop weeds quite a bit. Unique Landscape helped with aerating my lawn and with treating my soil to where weeds would not grow. They also dried out those weeds and kept the rest of my grass bed healthy. My space looks more attractive today than what I could have ever imagined.
Ryan Jones
Lawn Cutting in Downey CA
I needed a good lawn care team to come to my home in the Vista Del Rosa area to mow my lawn while I was out at the Los Amigos Golf Course. I love how my yard looks as green as the holes at the course thanks to my work. I appreciate how the service mowed my lawn and aerated the space while adding new grass seed to the spot. They also did well with removing the weeds in my home. I appreciate how ready the team was with the grass cutting process and analyzing how well my lawn needs to be cared for. They also let me know what I could spend on services before they started.
Brad Abrams
Lawn Care in Downey CA
My regular job at the Stonewood Center takes up so much of my time that it's tough for me to have the time for mowing grass at my home on Woodruff Avenue. But JBJ Lawn Care did very well with helping me to mow my lawn while I was out at my job. I've had the team come to my property every month to mow my lawn, and the effects show. My grass looks smooth and adds a gentle surface while not being rough. I appreciate the professional attitude that they offer for caring for my space too. They let me know by phone when they come and leave.
Emily Smith
Lawn Mowing Service in Downey CA
The people at FC were helpful with aerating my lawn in Birchcrest. I've had some problems where my lawn floods when I try to water it, but those problems have gone away ever since I talked with Fernando and his team to come to my space every month. The team has helped me with aerating my lawn and with seeding the space so the area can be watered well. They have also done well with mowing my space at the right height too. They have been very thorough with my work and have ensured I can keep my lawn looking impressive all the way through.
Not in Downey, CA?
Here are GreenPal's lawn service areas
Lawn Mowing Cost Calculator
Find out the average cost for Lawn Care Services In Downey CA
You will love how well your Downey CA home can look when you get the best team in the area to help you out with your lawn care needs. But who are you going to trust when hiring someone for your needs? You can use the GreenPal app to find information on quality teams that are available to help you in many ways.
You can download the GreenPal app to help you identify different lawn maintenance teams in the Downey area who are available to help you with keeping your space looking its best. We offer a thorough approach to helping you with finding different lawn maintenance companies of value.
We know that every home in the Downey area has different needs for yard maintenance. You might have concerns surrounding a small lawn on Texas Street that is prone to weeds. Perhaps you have a field on Quill Drive with lots of trees all around the place. Whatever the case may be, you can find a talented team that will help you with your lawn care needs when you use the GreenPal app.
You can add your physical address to the GreenPal app to find details on what lawn mowing providers are available where you are. Do you have a property on Columbia Way that needs to be trimmed on occasion? You can enter in your Columbia Way address to find grass cutting providers around that part of Downey as well as some options a little further from there.
Whatever the case is, you will get details on various things surrounding your lawn care needs. You can get a rough estimate of what you would spend on regular lawn mowing services when you review the points on our app. We can provide you with information on things like what you would spend on services based on your location and size of your lawn, not to mention how often you need someone to come to your home at.
The groups that you will learn about through the GreenPal app are also trustworthy entities that you will appreciate. We have ensured that all the groups we have listed here are ones that are certified by the proper authorities, including the Downey Chamber of Commerce. We want you to work with only the best teams who will help you with mowing grass where you are.
Don't forget about the reviews offered by the GreenPal app. You will get reviews on lawn mowing providers through people who have reserved these services through the app. The detailed points in these reviews will give you a better idea of all the things that such providers can work with. These include positions on things some providers might be hiding from you.
Download the GreenPal app today to find details on the best lawn mowing providers in the Downey CA area. You will find helpful information on every quality lawn care team in the region whether you're in Pine Crest or Pico Vista or any other space in the area.
About Downey California
Downey is a city in California, United States.
Downey CA is a city located in the southeast suburbs of Los Angeles. The city is about thirteen miles from downtown and has various businesses and services that support people of all sorts.
The Rancho Los Amigos National Rehabilitation Center is in the city. The venue is a public rehabilitation hospital that serves people who have experienced spinal cord injuries.
Kaiser Permanente is the largest employer in Downey with more than 4,500 people in the city employed by the company. The group operates a managed care facility in Downey.
The Stonewood Center is located in the middle part of the city near Lakewood Boulevard. More than 2,000 people work at the nearly 1,500 shops and restaurants in the area.
The County of Los Angeles Public Library has its main headquarters in Downey. The offices help with organizing the dozens of public libraries situated around the entire county. The Downey Unified School District also operates many schools in the area, including three public high schools. There are also multiple private schools in the city, including the Saint Raymond's and Calvary Chapel Christian Schools.
Downey CA is known for having the oldest existing McDonald's restaurant in the world. The location dates back to the 1950s and is noted for having an old neon sign that surrounds the roadway.
Downey CA is on land that was owned by Spanish soldier Manuel Nieto is the late-eighteenth century. The ranchos in the area were acquired by Americans following the Mexican-American War. The region grew as a prominent site for dairy farms and citrus groves. The town would be incorporated in 1956 and would eventually become a residential space instead of a commercial town. Downey is named for John Downey, the Governor of California from 1860 to 1862.
Downey California is directly northwest of Norwalk and east of South Gate and Lynwood. The eastern end of the Century Freeway or I-105 is located in Downey. The highway directly leads people to LAX. The Santa Ana Freeway or I-5 is also located at the northern end of the city.
Downey has a population of about 110,000. A little more than half of the residents of Downey are of Mexican ancestry. The city also has one of the largest Cuban communities in the Western United States.
Tired of unreliable lawn services?
So are we... See how it works
Recent lawns mowed in Downey, CA
by GreenPal's community of lawn care pros
Save Time, Save Money,
Book a great local lawn service now with GreenPal.