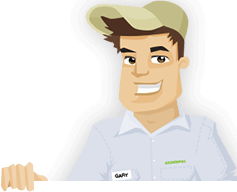 Needing your Lawn Cut?
Get Competitive pricing without the hassle
Book lawn mowing by a pro in Redondo Beach
Order lawn mowing now without calling around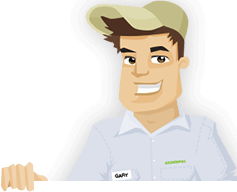 Needing your Lawn Cut?
Get Competitive pricing without the hassle
Book lawn mowing by a pro in Redondo Beach
Order lawn mowing now without calling around
Local lawn mowing services in Redondo Beach California
compete for your lawn

Here are Best Lawn Care Services in Redondo Beach, CA as of Sep, 2019
Here are a few 5 Star Ratings from GreenPal users
Ryan Palmgrade
Yard Mowing in Redondo Beach CA
I usually bring my dog to the Redondo Beach Dog Park a few times a week so he doesn't mess up my lawn. But even when we get back, he loves to roll around my lawn for a bit. The grass is comfortable to him because I've gotten Yoons Landscaping to help with maintaining my lawn and ensuring it looks its best. Yoons does well with watering my grass and removing old weeds. They also help with trimming the edges around my foundation and sidewalk, so the grass looks uniform all around. Thanks to Yoons, my dog enjoys lying in the yard after going to the park and never feels a need to tear it up.
Jason Armstrong
Lawn Mowing Service in Redondo Beach CA
Martinez Landscape came out to my home near Franklin Park while I was at my job in Torrance recently. The team mowed my lawn, trimmed the bushes in the front of my house, and edged the grass spots near my landscape and mailbox. They also cleaned up after they finished and before I got back home. I appreciate how Martinez Landscape does well with detail and yet manages to keep everything clean after they are finished. The team has also done well with helping me to control weeds while ensuring they don't spread or grow back stronger than they were.
Shannon Toms
Grass Cutting in Redondo Beach CA
I work for the post office here in Redondo Beach, and the work we have to put in can be exhausting, especially during the Christmas season. The last thing I want to think about is having to mow my lawn! But AP Gardening does well with taking care of that task for me. They come to my space in the El Nido area once a month. They always mow my lawn and clean up before I return home. The team has also contacted me about their weed removal services and has helped me with clearing out the clover growths I've had around my front door.
William Friege
Lawn Mowing Service in Redondo Beach CA
My home in the Lincoln region has been dealing with lots of pressure from kids running up and down the spot while they head over to Lincoln Elementary School. I asked Luna to come to my home on Plant Avenue near the school to fix up the area. They helped me with seeding my lawn, restoring the irrigation flow, and with cutting the grass with a safe and suitable cutting pattern. Not only does my yard look better, but the kids have stopped running all around it before and after school. They know that a beautiful lawn shouldn't be touched.
Not in Redondo Beach, CA?
Here are GreenPal's lawn service areas
Lawn Mowing Cost Calculator
Find out the average cost for Lawn Care Services In Redondo Beach CA
Our team at GreenPal is available to help you with finding the best lawn care team that you can trust in the city of Redondo Beach CA. You can see details on many great lawn services through our app.
Our app will help you with finding appealing lawn care services that you are bound to appreciate. We want to assist you with finding a team that can do anything for your lawn in Redondo Beach CA. From lawn cutting to landscape maintenance and weed and pest removal, you will explore many groups through our app that will help you with resolving anything you might be struggling to control at your yard.
You can enter your address and then find details on the best lawn care teams near your space. Do you have a home on Clark Lane that has lots of weeds? List details on where on Clark Lane your house is, and you'll get information on teams that can serve the area.
Is your home up north near Manhattan Beach Boulevard? Is your home south on Herondo Street? Whatever the case is, you can find someone who can come out to your home when you list information on where you are through the GreenPal app.
After this, you'll get details on everything a team has to offer. You will find information on each team based on things like their profiles and the reviews customers have left in the past. Each review you look at through the GreenPal app is from a person who has reserved and paid for a service through the app, so you know you're getting in touch with people who have used these groups before.
The best part of GreenPal is that you can find information on how much services will cost before you reserve them and pay for them through the app. Maybe you need someone to handle your landscape maintenance needs on Artesia Boulevard. Your results will give you details on how much you are expected to spend for your lawn mowing needs based on how often you need help and how large your lawn might be. You have the choice to contact one of these lawn services directly for a personalized estimate or even for a free review at your home.
Don't forget that the groups you'll learn about through the GreenPal app are ones that have been listed by the Redondo Beach Chamber of Commerce and many other local business groups. These are entities that have been independently reviewed and confirmed to provide you with the help you need. Of course, the reviews you'll find through the app will give you a clear idea of what to expect out of any of these teams for your lawn.
You can use the GreenPal app to get all the information you deserve surrounding how well a lawn care team may work for you. Check out the GreenPal app today, and you'll find that it is not all that hard for you to find someone you can trust.
About Redondo Beach California
Redondo Beach is a city in California, United States.
Redondo Beach CA is a city on the southern end of Los Angeles County. The city is along the beaches of the south end of the Santa Monica Bay and is a popular site among weekend tourists to visit.
The Redondo Beach Municipal Pier is a favorite part of the city. The area is home to a large beach, a marina for yacht rentals, and various high-end restaurants. Veterans Park is due south and is home to a library.
The South Bay Galleria is another unique site in the city. The shopping center is home to various retailers and also houses a large museum dedicated to dinosaurs.
The Redondo Beach Unified School District has multiple schools in the area. The Redondo Union and Redondo Shores Continuation High Schools are in the city alongside two middle schools and several more elementary schools. An independent study school for athletes and students with physical concerns is also in the city and is operated by the school district.
Redondo Beach CA is directly south of Hermosa Beach and north of Palos Verdes Estates. The city of Torrance is to the east.
The Pacific Coast Highway or State Route 1 goes through the central and southern parts of the city. Hawthorne Boulevard or Route 107 goes through the northern part of the town with the San Diego Freeway or I-405 not too far from here. The north area is also home to the end of the Green Line on the Metro Rail system.
Redondo Beach has a population of about 67,000. The largest employer in the city is Northrop Grumman with about 5,600 people working here in Redondo Beach. The aerospace and defense firm has an office in the city. Other popular employers in the city include the Cheesecake Factory, Nordstrom, DHL, Target, and Macy's.
Redondo Beach CA is on a site that was part of a 1785 Rancho San Pedro land grant from the Spanish. The Chowigna tribe was situated around the area as well. The region was sold to a salt mining company in the mid-nineteenth century. The city would be incorporated as part of Los Angeles Country in 1892.
Tired of unreliable lawn services?
So are we... See how it works
Recent lawns mowed in Redondo Beach, CA
by GreenPal's community of lawn care pros
Save Time, Save Money,
Book a great local lawn service now with GreenPal.