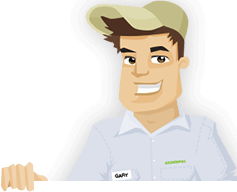 Needing your Lawn Cut?
Get Competitive pricing without the hassle
Book lawn mowing by a pro in Compton
Order lawn mowing now without calling around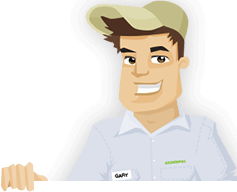 Needing your Lawn Cut?
Get Competitive pricing without the hassle
Book lawn mowing by a pro in Compton
Order lawn mowing now without calling around
Local lawn mowing services in Compton California
compete for your lawn

Here are Best Lawn Care Services in Compton, CA as of Sep, 2019
Here are a few 5 Star Ratings from GreenPal users
Annette Reed
Lawn Cut in Compton CA
My home on Tajauta Avenue is not far from the Laurel Street Elementary School where I work. The lawn at my spot had been dealing with several weed problems. I wanted to get my yard to look as beautiful and clean as what the school campus has, so I contacted Fieldmaxx for help. The team reviewed how my soil was compacted and assisted me with a full aeration and seeding service. They also helped me with drying out the weeds around my lawn without damaging the rest of the bed. The team was accommodating in getting my weeds cleared out the right way so my lawn looks as beautiful as the schoolyard.
Yvonna Davis
Lawn Service in Compton CA
I can trust the people at Vicious Landscaping with helping me to make the most out of my property every time I ask for help. The team at Vicious is very useful in giving me the support I need. They can come to my spot on Short Avenue and take care of the lawn mowing work while I go shopping at the Wal-Mart down the street. The team always cleans up after they finish and have done well with helping me keep my lawn free of weeds. They also do a great job with keeping dead spots from appearing. The team has been mowing my lawn every month for a year, and the place still looks green.
Richard Smith
Lawn Cut in Compton CA
I talked with Wendy's Gardening for help with my landscape at my home on Gibson Avenue not long ago. The team helped me with trimming the trees and bushes around my space, but their grass cutting service was the part I was the most impressed with. The team was very effective in getting my lawn cut correctly. They also did well with cleaning off my space after they were finished with cutting the spot. They were very friendly and helpful and did not delay when getting my lawn covered right. I would recommend them to anyone in Compton who needs a good lawn maintenance team.
Latrell Eastman
Lawn Cut in Compton CA
I needed help with getting my lawn cut in the industrial space on Mona Boulevard, but I also needed help with keeping my lawn clean so that it wouldn't be hurt by all that dust coming along from the trucks in the area. Ortiz Landscape has helped me quite well with ensuring my lawn is treated right. The grass cutting team does well with mowing my lawn and with watering it on occasion. They have also helped me with aerating the lawn so it will stay fresh and able to handle anything the area around the industrial park might try to bring.
Not in Compton, CA?
Here are GreenPal's lawn service areas
Lawn Mowing Cost Calculator
Find out the average cost for Lawn Care Services In Compton CA
Compton CA is a place home to a diverse array of properties. Each spot has unique lawn care demands. The lawns around Cesar Chavez Park are relatively small, but they need to be treated with care with the best grass cutting service possible. Meanwhile, the yards are a little larger around Cypress Street than elsewhere.
The odds are your lawn is unique in some way when compared to everything else in Compton CA. You might have a particular type of grass, or the drainage for your yard is unique in some way. The good news is that you can get a quality lawn care service to come out to your home in Compton to help you take care of your lawn. Best of all, you can use our service at GreenPal to help you find the best possible yard maintenance team that your Compton property deserves.
You can check out the GreenPal app to see what lawn care providers are located in your area. We can help you by listing information on lawn care teams in your area based on your address. You will find groups of all kinds near you whether you are in the Wilmington or Northwood area of Compton among other spots.
The best part of what we have to offer here is that you will find great lawn mowing teams that will work for you no matter what your lawn is like. You can check on each provider to see who offers what services and how much they charge. You will discover when using GreenPal that it is easy to get services ready for your home. You can find many lawn services through GreenPal, including solutions that will help you with managing your landscape.
Don't forget that the services listed on GreenPal are guaranteed to be to your liking. We offer services from many groups that feature in the Compton Chamber of Commerce among other local business groups. You can trust your lawn to the many groups that are listed on the GreenPal app. You can also read reviews for each of these providers to learn more about what each one has to offer and how those groups can work for you. You can switch between providers if necessary as well. You can cancel a contract with one group and change to another through the same app if needed. The system also allows you to pay for services through the app. This is great for cases like when you can find a home closer to your home, whether it is near Kelly Park or another famous landmark in the city. Download the GreenPal app today and see who you can find when looking for lawn services in Compton CA. You will find many excellent grass cutting teams that will come to your property and offer the best services that your home demands. You will be satisfied with the results that will come from anyone that you hire. The savings you'll get out of using the GreenPal app will help too.
About Compton California
Compton is a city in California, United States.
Compton CA is known by many as Hub City for its central locality in the Los Angeles area. The city is also one of the youngest in the area.
The city is noteworthy for its extensive rap scene. Many rap artists originate out of Compton including Ice Cube, Dr. Dre, Coolio, Kendrick Lamar, and The Game.
The Compton Unified School District serves the city of Compton CA. There are four high schools in the district. Dominguez High School is noteworthy for having produced many professional basketball players. California State University at Dominguez Hills is located outside the southwestern end of the city's limits.
The Crystal Casino is located on the southern end of the city. Compton is also located not far from the Hustler Casino and the Lucky Lady Casino, although those two are to the west.
Some parts of Compton's history can be seen in the central part of the city. The Heritage House and the Eagle Tree are two prominent spots in the city that date back to the mid-nineteenth century. The Martin Luther King Jr. Memorial is a popular public attraction and meeting space in the city.
Compton CA is situated on a land mass that was part of Rancho San Pedro, a site given to American immigrants after the Mexican-American War. A grouping of settlers acquired the land in the 1860s. The city was formed in 1888 after settled Griffith Compton donated his land to incorporate the city. Compton grew in the twentieth century with black residents flocking to the city to be near Watts, a regional area with an already established black population.
Compton is located south of downtown Los Angeles. Lynwood is direct to the north, while Paramount is east of the city. The Garden Freeway or Route 91 is on the southern end of the city. The Los Angeles River is to the east along with the Long Beach Freeway or I-710.
Compton has a population of about 95,000. The city has a median age of under 30, thus making Compton one of the youngest in Los Angeles County. The city also has one of the largest black communities in the city. There is also a large Filipino and Vietnamese community in the city, with many people in those demographics living in the western end of the city.
Tired of unreliable lawn services?
So are we... See how it works
Recent lawns mowed in Compton, CA
by GreenPal's community of lawn care pros
Save Time, Save Money,
Book a great local lawn service now with GreenPal.