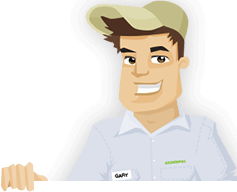 Needing your Lawn Cut?
Get Competitive pricing without the hassle
Book lawn mowing by a pro in Alhambra
Order lawn mowing now without calling around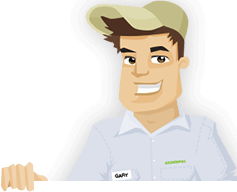 Needing your Lawn Cut?
Get Competitive pricing without the hassle
Book lawn mowing by a pro in Alhambra
Order lawn mowing now without calling around
Local lawn mowing services in Alhambra California
compete for your lawn

Here are Best Lawn Care Services in Alhambra, CA as of Sep, 2019
Here are a few 5 Star Ratings from GreenPal users
Laurel Pho
Lawn Mow in Alhambra CA
I usually travel up north to the Rose Bowl Flea Market every month to see what's out. I always contact ER Garden Service to come to my property while I am out at the flea market. The team always takes care of my lawn while I am out and cleans up before they leave. They will get out to my home on Commonwealth Avenue and then mow my lawn and trim the edges. They have also helped me with aeration services during the spring and fall seasons. The team is very effective and friendly, and I always know what I'll spend on services, which isn't much.
Kenny Chu
Lawn Service in Alhambra CA
My lawn on Almansor Street has been extremely difficult for me to try and care for on my own. The place had never grown no matter how many times I tried fertilizing the space or watering it. Unique Landscape ended up showing me that my lawn was not growing because the pH level in the soil was off. The team helped me with correcting the issue and assisted me in fixing the space the right way. Everyone at Unique Landscape was friendly and cared about my home. My lawn looks much greener today than it did beforehand thanks to their work.
Mary Lamont
Yard Cutting in Alhambra CA
My lawn on Chapel Avenue surrounds the San Pascual Basin, and it is often hard to figure out what I need to do when mowing the surface. The good news is that Jose always helps me in figuring out what my lawn needs during his monthly visit to my place. He checks on how well the grass is growing and analyzes how damp the space is before figuring out what has to be done. He works with both large mowers and small trimmers in mind, so I can be assured he'll take care of my space without producing lots of pressure on the area.
Trace Avery
Lawn Mowing in Alhambra CA
My work schedule at Park Elementary keeps me from having time to mow my lawn near Burke Park as regularly as I should. Fortunately, JBRuelas Landscaping always comes to my space every two weeks to assist me in mowing my yard while I am out. The team is clean and precise, and I especially like how they contact me a day before they come out to let me know about what they are doing for me. Their effort always ensures I know what I am getting out of my lawn. The fact that they can come all the way out to Alhambra Road to help me with my lawn is a plus.
Not in Alhambra, CA?
Here are GreenPal's lawn service areas
Lawn Mowing Cost Calculator
Find out the average cost for Lawn Care Services In Alhambra CA
Have you been looking around to find a great lawn care provider in Alhambra CA that you can trust? Maybe you have a commercial property near Ethel Park that needs to be maintained in the right way. You might also have an apartment complex around the Irving region that needs help. Don't forget about any private lawns that you own in the Alhambra area. Regardless of the type of lawn that needs help, you can check on what the GreenPal app has to offer when you're finding information on people who can help you with your lawn care requirements. We proudly provide the GreenPal app as a one-stop solution for finding the right lawn mowing providers in Alhambra. Our app offers a trustworthy approach to taking care of your lawn maintenance search. We work with authentic lawn services in Alhambra. You can find many teams on the app that are listed through the Alhambra Chamber of Commerce. Each group is linked up to reviews from real customers who have reserved and paid for services through the GreenPal app. These reviews will provide you with more details on these service providers so you can recognize what they have to offer for your use. You won't struggle with finding a team that works for you. Whether you've got a small home around Lindaraxa Park or a visible space near Ramona, you can get a lawn care provider to come to your Alhambra home. Best of all, you can use the GreenPal app to help you find the lawn care team that will work the best for your space. You can use the GreenPal app to reserve lawn care services through any of the great providers in the Alhambra area. You can also use the app to pay for services. Each payment will go directly to the service provider you are working with. You can also contact a provider directly for additional information on other charges relating to extra services you might require. You can ask for details on all those services as you see fit. We will give you full control over how you can reach the lawn mowing providers that you can find through the app. The simple approach that we utilize will help you with making more out of the effort you would put in for getting the lawn cut by a team that you can find here. Check out the GreenPal app the next time you need help with getting your lawn care services taken care of in the Alhambra area. We want to be your provider for the best lawn care solutions around. We are dedicated to ensuring you'll have an answer for your lawn care requirements that you can trust and support. Besides, you will need to ensure that you have a solution for getting the most out of your lawn in Alhambra. You would surely want to make your space look its best, so see what our app can do for helping you find a talented and trustworthy team.
About Alhambra California
Alhambra is a city in California, United States.
Alhambra CA is a city on the eastern part of Los Angeles County. The city is a part of the San Gabriel Valley region. The city's economy is supported mainly by the various car dealerships located around Atlantic Boulevard. The area is also known as the Main Street Auto Row thanks to the immense number of car dealers located in the area. Alhambra is also famous for being the home of The Hat, a favorite restaurant that has been serving pastrami sandwiches and other fast foods since 1951. The restaurant is on West Valley Boulevard and is immediately noticeable by its large neon sign featuring a chef's hat. The city is also home to the headquarters for Shakey's Pizza Parlor, a chain with hundreds of locations around California, Mexico City, Singapore, Hong Kong, and various other Asian markets. The Alhambra Unified School District serves students in the city. There are five high schools in the district. The Alhambra High School is one of the oldest high schools in the Los Angeles area, as the school was formed in 1898. Almansor Park is a public park space on the eastern end of the city. The park is home to the Alhambra Golf Course. San Gabriel High School is located right outside the area. The school is located within Alhambra city limits, although the city of San Gabriel is directly outside the area.
Alhambra links to downtown Los Angeles through the San Bernardino Freeway or I-10. The road goes through the southern end of Alhambra. The city is also directly north of Monterey Park, west of Rosemead, and south of Pasadena. The Long Beach Freeway or I-710 is around the western part of the city. The population of Alhambra is around 85,000. The city saw much of its growth in the 1920s, although the city continues to grow in population every year. Slightly more than half of the city's population is of Asian descent. Alhambra CA is on a land mass that was initially occupied by the Tongva people. The land was held by Mexico but was transferred to the United States following the Mexican-American War. Settlers would build new establishments around the area in the late nineteenth century with the city being incorporated in 1903. Alhambra gets its name from Washington Irving's Tales of the Alhambra, a book inspired by the Alhambra palace of Granada.
Tired of unreliable lawn services?
So are we... See how it works
Recent lawns mowed in Alhambra, CA
by GreenPal's community of lawn care pros
Save Time, Save Money,
Book a great local lawn service now with GreenPal.