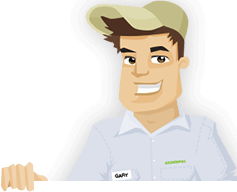 Needing your Lawn Cut?
Get Competitive pricing without the hassle
Book lawn mowing by a pro in Gardena
Order lawn mowing now without calling around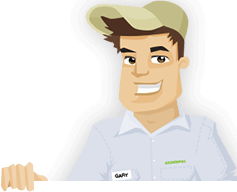 Needing your Lawn Cut?
Get Competitive pricing without the hassle
Book lawn mowing by a pro in Gardena
Order lawn mowing now without calling around
Local lawn mowing services in Gardena California
compete for your lawn

Here are Best Lawn Care Services in Gardena, CA as of Sep, 2019
Here are a few 5 Star Ratings from GreenPal users
Arthur Nakazawa
Lawn Mowing in Gardena CA
The hardest part of taking care of my lawn around Redondo Village is trying to keep the lawn from flooding when I water the space. But Mr Luna Landscaping has made the process easier for me by planning an irrigation setup that allows the water to drain well enough. The team helped me with a full aeration and seeding process in the fall and again in the spring. They also help with mowing my lawn every month to ensure the space stays attractive while having an easier time taking in the water. My area is much easier for me to handle, not to mention it never floods.
Sue Matsuo
Lawn Care Service in Gardena CA
My warehousing business on Gardena and Broadway has plenty of small grass islands and trees, but those spots haven't grown as well as I wished they could have. I talked with Moreno Landscaping about what is happening with my space, and they told me that my grass spaces could be handled well. The people at Moreno were beneficial in providing me with a thorough lawn care service that includes mowing my area and drying out weeds without hurting the rest of the grass fields. The trimming services they provided for our trees have also helped our warehouse to look more professional. The place looks as organized and appealing on the outside as it does on the inside.
Kenny Kirkman
Lawn Cutting in Gardena CA
My house in the Redondo Village neighborhood of Gardena used to have weeds all over the place until I called Yoons Landscape for help. They let me know about what they can do to remove the old weeds around my property while keeping my lawn looking healthy all the way through. They did well with removing the old weeds and with aerating my yard so the space would not be likely to develop weeds again. My lawn finally looks green and bright thanks to what they have been doing for my home. I never thought my yard could look as attractive as this.
Natalie Ozaki
Lawn Service in Gardena CA
The team at Martinez Landscape does well with coming to my property every other week to help me with mowing my lawn while I am out at the Cal State Dominguez Hills campus. The team always cleans up after they are done with mowing my lawn. My favorite part of what they offer is that there are very thorough and careful with the edges around my lawn. My grass looks as beautiful as the grass fields around the campus. Best of all, I don't have to waste lots of money when getting them to come to my space to help me with my lawn.
Not in Gardena, CA?
Here are GreenPal's lawn service areas
Lawn Mowing Cost Calculator
Find out the average cost for Lawn Care Services In Gardena CA
The Gardena CA area is filled with beautiful properties, but it is not always easy for people in the area to get the help they need. But the good news is that you won't have to worry for long when you reach the best lawn service in the city. But which service is right for your space?
You can use the GreenPal app to find a quality lawn care team that will assist you with all the special services you need. We will help you here with finding a group that can work for your space no matter where you are.
Whether you have a small lawn in the Parron Van Ness area or a larger space around Three Ranch Estates, you can find someone on GreenPal that can help. You'll get access to quality information on providers around Gardena and surrounding areas through the app.
The process of using the GreenPal app is not all that hard to follow. You will enter in your address and then look through the details on the app. This includes information based on the individual teams that will help you with everything from grass cutting to landscape maintenance basics like weed removal and hedge trimming.
The results you will get through the app include details on quality lawn care teams that have been certified by groups like the Gardena Valley Chamber of Commerce. The work that these people offer has been confirmed to be to the best standards around. You can rest assured that you'll be getting help from someone who knows what you require for your lawn.
The information you will get through the app is much better than what you might find through Craigslist or another classified section. While Craigslist is useful for many functions, finding a lawn maintenance team is not one of those things. You need to look for a team that you can genuinely trust. The maintenance teams you'll read about through the GreenPal app have been thoroughly vetted to ensure they will give you the help you need all the way through.
You can also reserve a service through the app and pay for that said service if desired. You can get in direct contact with a provider where you are.
The GreenPal app works for commercial property owners too. You can hire someone to come to your business on Artesia Boulevard through the app. You can also get someone to go to a large warehouse or industrial site on Redondo Beach Boulevard to cover any greenery spots around that area.
The app is excellent for school operators too. You can use the app to find details on a service provider whether your school is at Marine Avenue or El Segundo Boulevard
Download the GreenPal app to see what you can find when getting someone to come to your property. We want you to make the most out of your yard maintenance needs. We'll give you the help necessary for getting someone that you will appreciate.
About Gardena California
Gardena is a city in California, United States.
Gardena California is located in the southern area of Los Angeles County. The city is known for having one of the largest Japanese populations in the United States.
Nissin Foods has its American headquarters in Gardena alongside a food manufacturing plant. The Japanese company is famous for its instant noodle products.
The Marukai Corporation is another Japanese company that has a prominent footprint in Gardena. The company's American offices are in Gardena. The group operates various Asian grocery stores featuring imported Japanese goods, including the Marukai and Tokyo Central markets.
The Los Angeles Unified School District operates the Gardena High School and Peary Middle School in the city. There are also a few private Catholic schools in the city operated by the Roman Catholic Archdiocese of Los Angeles. El Camino College, a community college, is located outside the city's limits to the west in Lawndale.
Two casinos are on the eastern end of the city. The Hustler Casino and Larry Flynt's Lucky Lady Casino are two popular casinos that feature various table games, including an assortment of poker games. The two casinos employ a combined total of more than a thousand people, thus making them two of the largest employers in the city.
Gardena is in the South Bay region of Los Angeles. The city is to the north of Torrance and Carson and directly west of Compton. Hawthorne, Inglewood, and the LAX airport are not far off to the northwest.
I-110 can be found on the eastern outskirts of Gardena. I-405 is on the southern end. South Western Avenue or SR-258 goes through the middle part of the city.
The population of Gardena is at around 60,000. There are more than 10,000 people of Japanese descent living in Gardena, thus making the city second behind Honolulu for the highest concentration of Japanese Americans in a city.
Gardena California was part of the Rancho San Pedro land grant that was sold to veterans of the Mexican-American War in the mid-nineteenth century. The area grew thanks to the development of railroads in the area and the growing berry farms. The city incorporated in 1930 as a means of avoiding a county tax on a developmental project. Gardena also had a monopoly on cardrooms in the county until the 1980s.
Tired of unreliable lawn services?
So are we... See how it works
Recent lawns mowed in Gardena, CA
by GreenPal's community of lawn care pros
Save Time, Save Money,
Book a great local lawn service now with GreenPal.