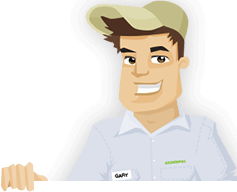 Needing your Lawn Cut?
Get Competitive pricing without the hassle
Book lawn mowing by a pro in Carson
Order lawn mowing now without calling around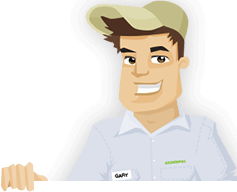 Needing your Lawn Cut?
Get Competitive pricing without the hassle
Book lawn mowing by a pro in Carson
Order lawn mowing now without calling around
Local lawn mowing services in Carson California
compete for your lawn

Here are Best Lawn Care Services in Carson, CA as of Oct, 2019
Here are a few 5 Star Ratings from GreenPal users
Jason Findley
Yard Mowing in Carson CA
I asked Fernando's for help with trimming my landscape on Leapwood Avenue. I asked them to help me with making my landscape look as attractive as the one at the nearby elementary school. Their lawn service helped me with keeping my bushes looking beautiful and even assisted in evening out my trees. The team also cleaned everything off after they were finished. I also asked about their lawn mowing service, and they helped me with mowing it the right way. I found that my lawn was greener than ever before thanks to how they mow it at an appropriate height that I was never aware of.
Arturo Diaz
Lawn Maintenance in Carson CA
It takes a while for me to drive from my home on Dolores Street to Redondo Beach for my job. Venegas and Sons always help me with my lawn care needs so I can ensure that my space is cared for before I get home. The team is very effective and clean. I've also noticed that they have helped me with clearing out weeds around my landscape. I used to think that pulling them out was the best thing to do, but it turns out that their technical approach is a much easier process than what I could have ever expected.
David Dietrich
Yard Mowing in Carson CA
I like to spend some time practicing my golf shot at the Virginia Country Club every few weeks, so I always ensure I contact J&J for help with getting the lawn cut at my home on Harbor View Avenue when I get out to the range. I've seen the team's van come by my property on Carson Street a few times here and there en route to the course. The team always cuts at the right height and gathers the clippings up for me and places them by the curb so I can use them later. The team cares for my lawn the right way every time.
Taylor Reid
Grass Cut in Carson CA
I kept on getting dandelions around my lawn near Carson Park, so I contacted Pete's Landscaping to figure out what can be done. They found that my yard was impacted and that the pH level was off. They helped me with a full aeration and drainage procedure to ensure that my lawn would take in water well enough while clearing out all those dandelion seeds. The service was very effective, and today my yard looks greener and more beautiful than it ever has been. They also helped me with reviewing my lawn cutting efforts to see how well my lawn is cut every time.
Not in Carson, CA?
Here are GreenPal's lawn service areas
Lawn Mowing Cost Calculator
Find out the average cost for Lawn Care Services In Carson CA
Have you noticed how well your lawn in Carson CA looks? You might think that you could never get your lawn to look as attractive as what you'd see at the Victoria Golf Course. The good news is that today many great lawn care providers around Carson can help you with finding a lawn care solution that works for your space in the Carson area. You can use the GreenPal app to make it easier for you to cover your lawn care needs in Carson CA. We proudly offer a full approach that GreenPal to help you with finding the right lawn maintenance team that can come out to your space in Carson. We can help you find an appropriate lawn care team for your needs no matter where in Carson CA you live. You can get the details on who's around by providing your address to us. We will then find a grass cutting team located near your space in Carson. Whether you live on Star of India Lane or Colorado Circle, we will help you see who's available for your needs. The odds are you'll find someone who is there to help you out, what with there being so many lawn maintenance teams situated around Los Angeles County. You can also check out our app for details on the functions and services that each of these lawn care teams has to offer. You can analyze each description our lawn care providers have listed on the app to give yourself an idea of what to expect out of each group. You can also pay for services directly through the GreenPal app. The app provides a full setup for anyone who needs help with getting services reserved at any home in the Carson area. You can ask someone to come to your home in Sun Ray Manor or Lincoln Village and then pay for the service after the team takes care of the lawn mowing task or whatever else you ask for. The app will provide you with a full interface for handling the payment process the right way. Don't forget that the teams you can hire through the GreenPal app are certified to work for your needs. These include teams linked through the Carson Chamber of Commerce among other regulatory groups in and around Los Angeles County. Whether you've got a large property in the Anderson Park area or you need help with something a little smaller in size, you can talk with the teams on the app to help you see what can work for your lawn care demands. Don't trust your lawn care services in Carson CA to just anyone. Leave the hard work to the professionals you can check out here at GreenPal. The groups listed on the GreenPal app will help you with all your lawn cutting services and landscape maintenance needs. Download the app today and see how easy it can be for you to find the best lawn care teams in the city.
About Carson California
Carson is a city in California, United States.
Carson CA located south of downtown Los Angeles and is noted for being the youngest city in the region. Carson is located south of Compton and directly east of Torrance. California State University at Dominguez Hills is located on the northern end of Carson CA. The StubHub Center is located on the western end of the campus. The stadium is the home for the LA Galaxy professional soccer team. There is also a large tennis complex to the south with a track and field stadium and an indoor velodrome located not too far from the area. The SouthBay Pavilion is a popular spot for shopping in Carson CA. The mall is near Avalon Boulevard and is one of the largest shopping malls in the area. The International Printing Museum is also located in Carson. The museum houses one of the country's largest collections of printing presses. Carson has some schools that are served by the Los Angeles and Compton Unified School Districts. The California Academy of Mathematics and Science is located in the city as a part of the CSUDH campus. The Prime Wheel Corporation, See's Candy Shops, Arconic, and Mag Aerospace are among the largest employers in the city. General Mills, Xerox, and Pepsi also have prominent offices in the city. The Porsche Experience Center is located to the west of the city. The complex is home to a showroom highlighting many prominent Porsche sports cars. A few racing tracks are also included at the center.
Carson is very easy for people to access as many prominent roads surround the city. The San Diego Freeway or I-405 goes directly through the city. The Harbor Freeway or I-110 is on the western part of the city's limits. The city has a population of 90,000. The city has a large Asian community with nearly twenty percent of the population being Filipino. Carson CA is located in the Dominguez Hill region of Los Angeles. The area was a popular site for oil drilling through the first half of the twentieth century. The city grew in size after World War II as people came to the area for oil industry jobs. It would not be until 1968 when the city would be incorporated as part of Los Angeles County.
Tired of unreliable lawn services?
So are we... See how it works
Recent lawns mowed in Carson, CA
by GreenPal's community of lawn care pros
Save Time, Save Money,
Book a great local lawn service now with GreenPal.