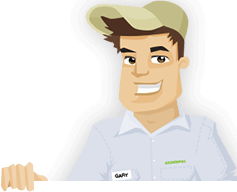 Needing your Lawn Cut?
Get Competitive pricing without the hassle
Book lawn mowing by a pro in Lakewood
Order lawn mowing now without calling around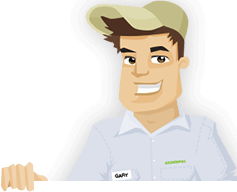 Needing your Lawn Cut?
Get Competitive pricing without the hassle
Book lawn mowing by a pro in Lakewood
Order lawn mowing now without calling around
Local lawn mowing services in Lakewood Colorado
compete for your lawn

Here are Best Lawn Care Services in Lakewood, CO as of Oct, 2019
Here are a few 5 Star Ratings from GreenPal users
Jenny Brickhouse
Lawn Mowing Service in Lakewood CO
I have been a lifelong resident of Lakewood. A lot of things have changed, but one thing hasn't until recently, and that is that lawn care professionals in Lakewood can be hard to find. Fortunately, my son long handled the lawn care but this year he is too busy at the Colorado Christian University. I was searching the internet for affordable lawn care in Lakewood, and that is when I found GreenPal! It was love at first mow. I love that I can schedule lawn care easily, and cancel if I need to. Best of all I can review and read the reviews of the landscapers each time they visit. Lawn care has never been easier, I am so satisfied with the service GreenPal Provides.
Smith Harrison
Grass Cutting in Lakewood CO
Throughout Lakewood it can be difficult to find great lawn care. I personally love to spend time at my Lakewood City Commons working. I would rather be there when I am not working than in my yard worrying whether my gardens are healthy or not. Fortunately, I have found GreenPal. For real this site helps me save time and money. Best of all there are no contracts and I get the service I need. I even get to enjoy my lawn on the weekends! Don't wait, I seriously can not explain just how much they have helped me save time.
Stacy Albright
Lawn Cut in Lakewood CO
The level of communication I get with these companies is unmatched anywhere else. Lawn care in Lakewood has never been more streamlined. Messaging any local lawn mower near me takes me like five minutes, scheduling probably a little more with some negotiating. But once I got to know the guys that were coming out to mow my lawn, our conversations were very streamlined. We're pretty much on an understanding right now. As long as he keeps showing up same time every week I pay him just as easily. Feels good to have a cheap lawn mower near Addenbrooke Park. Now I can visit my home in Lakewood, whenever I want. Of course it's a luxury, but it's something I am fine paying for.
Nick Horton
Lawn Care Service in Lakewood CO
Yard maintenance is one of my least favorite tasks. I know many people love it, but it's not for me. When I was searching for a nearby lawn mowing service I had a hard time. Finding reliable service at a fair price with no contract was near impossible. I finally went on line and did a search landscapers near Lakewood, and found Green Pal. Their program is supper easy to use, I get to rate my service, and I can cancel with one click. I will never go back to Craigslist, It is too much work, but GreenPal makes it simple. I'm off for a couple holes at The Homestead Golf Course.
Not in Lakewood, CO?
Here are GreenPal's lawn service areas
Lawn Mowing Cost Calculator
Find out the average cost for Lawn Care Services In Lakewood CO
Welcome to your GreenPal's page for Lakewood, Colorado. Find just a few of the top-rated lawnmowers in Lakewood. Landscaping and lawn maintenance companies are now available for hire at any point in time.
Once you sign up for GreenPal, you can meet, message, and coordinate prices for all your lawn care service needs. From basic yard mowing to tree removal, pruning, edging, and even total landscape renovation, GreenPal can help you find the company which suits your needs. We know how hard it can be to track down a good lawn care company, so we've done the hard work of finding the best in the industry to make your life easier.
We hyper-localize our city pages because most of our customers are homeowners just like you. This page will connect you with cheap and reliable lawnmowers and landscapers in Lakewood, CO or all of Colorado for that matter.
You may have been asking yourself, with all the lawn care issues in your neighborhood, how do I find a good landscaper without getting ripped off. We have a strict vetting system that is in place to combat exactly that. In addition to the standard business credit checks and basic company information, we interview each and every landscaping maintenance company to ensure they are legitimate. This means we check their equipment and interview the past clients. We have found that this information tells us a lot about the yard mowing business and how the services could be improved. Additionally, we also require contractors to submit pictures of previous jobs.
Companies that apply for our site, meet heavy requirements. We turn away and lawn care companies which have the inadequate equipment to service our professional level, that is why we do our strict vetting process. We ensure that only the best landscapers will be available through our site.
We go through all of this to protect those that use our service from those of been more harm than good. The lawn care business is tricky, and it can be discomforting to make strangers from Craigslist and give them your personal address. This is the kind of information you don't want in the wrong hands, and using our site prevents you from giving your information to complete strangers.
If you do not want your information falling into the wrong hands, are tired of poor lawn care service, or just want someone to show up on time for once, we are here for you. Don't stress out any longer, will go through the difficult process of finding a good lawn care company. We have made everything simpler so that you can focus on other things in your life.
Signing up takes as little as five minutes, and after we have your information we will start connecting you with local lawnmowers in Lakewood, Colorado. Once we have determined a fair price for cutting your grass, companies can contact you and offer their best price. It is really that easy and the next morning you have several options in your inbox. Welcome to the future lawn care, welcome to GreenPal.
Whether it is West Gate, Country Village, Carmody, Bear Creek, Victoria Village, Fox Haven, Kemo Country, First Jefferson Creek, Pheasant Creek, Primrose West, Heritage West, Green Mountain, Lakewood Vista at Green Mountain, Green Mountain Townhomes, Union Square, Glennon Heights, Briarwood Hills, Sun Valley, or Alameda Homes, landscapers are standing by, ready to make your lawn shine!.
About Lakewood Colorado
Lakewood is a city in Colorado, United States.
Lakewood is a home rule municipality and it is also the county seat. Lakewood is unsurprisingly the most populated municipality in Jefferson County. Furthermore, it is the 5th most populated municipality in the entire state of Colorado.
As of the 2010 US Census, the City of Lakewood's population was 142,980 people. Lake wood is part of the Denver-Aurora-Lakewood, CO Metropolitan Statistical Area.
Begun in 1889, the urban/suburban development community known as Lakewood was started by Charles Welch and W.A.H. Loveland. The pair platted a 13-block area all along Colfax Avenue west of Denver in eastern Jefferson County. W.A.H. Loveland was the former president of the Colorado Central Railroad. He retired into the new community known as Lakewood.
Until the year 1969, the statistical area known as Lakewood did not have a municipal government. It had to rely instead on several water districts, as well as several fire districts, and even the government of Jefferson County.
The community of Lakewood had its police provided by the Jefferson County Sheriff. It also had several volunteers staffed fire districts. Some neighborhoods didn't even have street lights and sidewalks. Yet, the community had already been in existence for about 80 years.
Incorporated in 1969, the City of Lakewood was originally incorporated as Jefferson City. Soon thereafter, an election was held and it was decided to change the city's name to Lakewood. This was because there was an overwhelming dislike of "Jefferson City". The perceived notion it would be confused with existing communities in Colorado and Missouri. As of the time of incorporation, the cities population was already over 90,000.
Lakewood never once had a traditional downtown area. The Avenue of West Colfax once served as the metropolitan area, U.S. Route 40 as well as the main route joining Denver with the Rocky Mountains. As such, the roads of Colfax from Harlan west to Kipling and beyond had mostly commercial establishment.
Source: Wikipedia
Tired of unreliable lawn services?
So are we... See how it works
Recent lawns mowed in Lakewood, CO
by GreenPal's community of lawn care pros
Save Time, Save Money,
Book a great local lawn service now with GreenPal.